Women can no longer be barred from entering temples in Maharashtra with the Bombay High Court on Friday holding that it is their fundamental right to go into places of worship and the government's duty to protect it. 
In directions which are seen as a break from centuries-old traditions and a victory for women's campaign against gender bias, the court asked the Maharashtra Government to take pro-active steps to ensure that this right was not allowed to be encroached upon by any authority.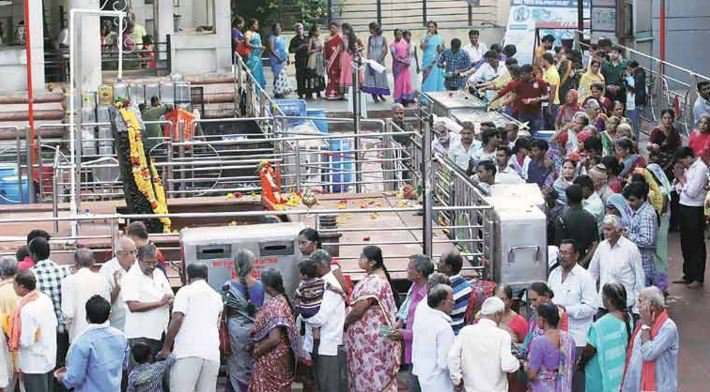 A division bench of Chief Justice D H Waghela and Justice M S Sonak gave the directions while hearing a public interest litigation by senior advocate Nilima Vartak and social activist Vidya Bal, challenging prohibition of entry of women in temples like Shani Shingnapur in Maharashtra. The PIL sought implementation of the provisions of Maharashtra Hindu Place of Worship (Entry Authorisation) Act 1956. 
The Maharashtra government has said it would take all steps to comply with the order by enforcing the law that provides six months in prison for preventing anyone from entering a temple. 
Welcoming the court direction, activist Trupti Desai, heading the campaign for gender equality in temples, said she and her followers would head to Shani Shingnapur on Saturday itself.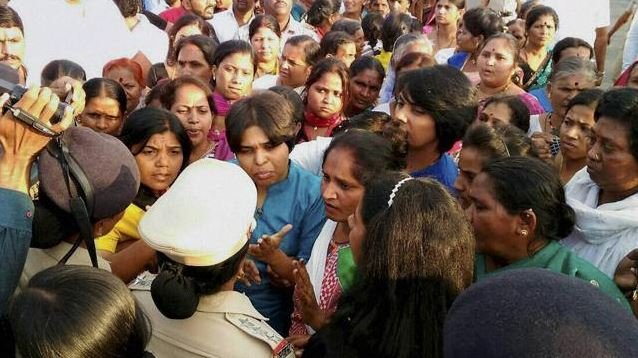 Following critical remarks from the high court two days back, the state government told the court that it was completely against gender discrimination and would implement the Act. "The provisions of the Act shall be scrupulously implemented. The government is completely against gender discrimination. A circular or directive shall be issued to all district authorities informing them about the Act and its provisions," Acting Advocate General Rohit Deo told the court. 
The bench, while accepting the statement, directed the secretary of Maharashtra's Home Department to ensure that the policy and purpose of the Act is fully carried out, and directions are issued to all district collectors and Superintendents of Police. "The Maharashtra government shall take all necessary steps to implement the Act. Ultimately it is the fundamental right of a woman and your (government) fundamental duty to protect this right," Chief Justice Waghela said. 
"The acting Advocate General has assured the court that the government is against gender discrimination. Keeping in view Article 14, 15 and 25 of the Constitution of India, the government can take pro-active steps to ensure that the fundamental rights of a citizen are fully realised and not allowed to be encroached upon by any authority," the HC said. 
The acting AG, however, clarified to HC that if a The acting AG, however, clarified to HC that if a temple in the state does not allow any person, irrespective of their gender, inside the sanctum sanctorum, then this Act and its provisions will not be of any help.
(Feature image source: Twitter | @dna)