(Disclaimer: Article text contains language inappropriate for readers under the age of 18)
When it comes to browsing porn sites, it is said that men tend to access it more often than women across the world. But over the years, the myth has turned out to be nothing more than old wives tales as the proportionate gap between men and women watching porn has reduced.
According to a recent survey, conducted by porn websites RedTube and Pornhub, women are increasingly watching and enjoying porn. This survey has many interesting revelations about female porn watching habit from around the world.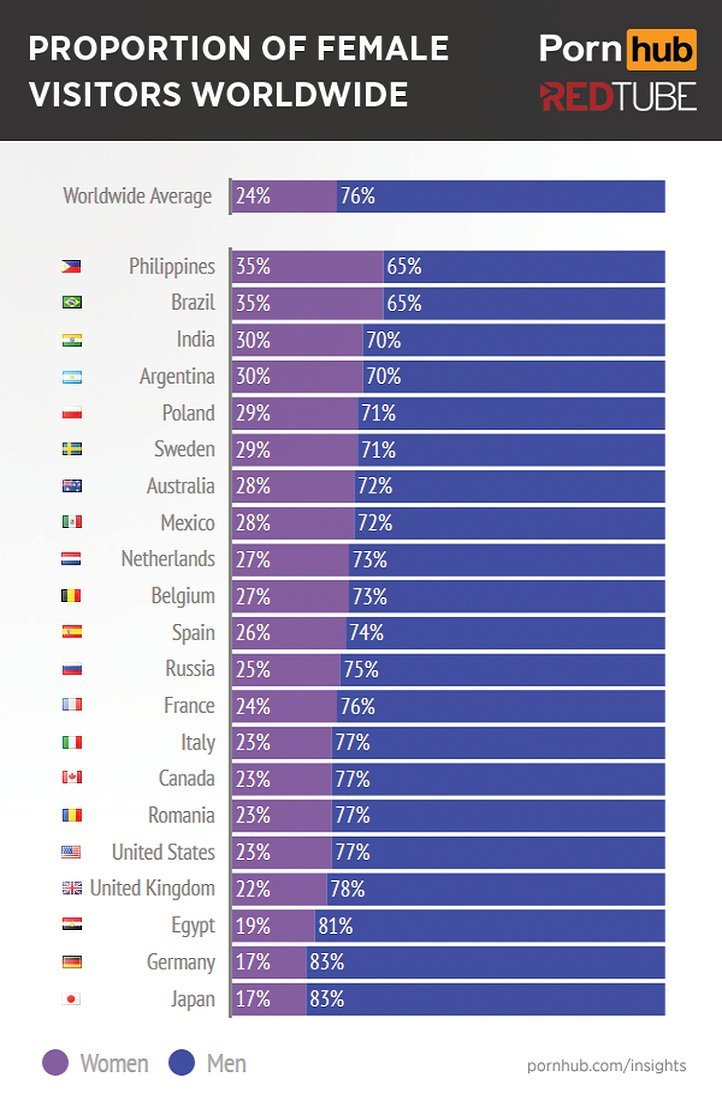 Every month, about 40 million page views taking place— 76 per cent are men and 24 per cent are women. But the gap is filling up fast.
Average ages consuming porn
On a global level overall, there is a two-year difference between the average ages of men and women with ladies at 34 and lads at 36 who watch porn.
Countries which consume the most porn
Older female viewers are mostly located in Western European countries like Belgium as well as the Netherlands and France, whereas the younger female viewers are located in Asian and African countries like India, Egypt and Philippines.Philippines and Brazil remain on top. Both boasting an impressive 35% proportion of female viewers, with some impressive gains noted in India, up by 4% at 30% from 26% back in September 2014.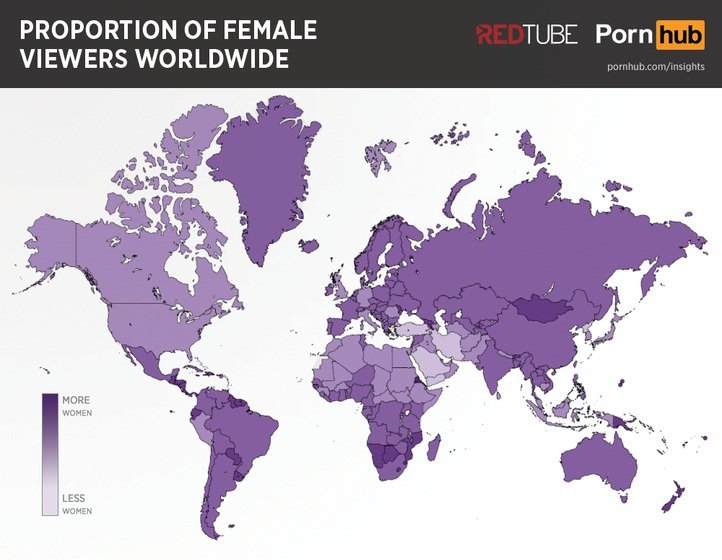 Terms most often searched by women
Overall, searches involving cunnilingus like 'man eating pussy,' 'guy eating girl out,' and 'hardcore pussy eating' saw increases of 589%, 353% and 228% respectively and terms involving hardcore or rough sex like 'hard rough fuck' and 'fucked hard screaming' saw growth of around 300%.
… and the pornstars most often sought by the ladies
James Deen is still the adult star proportionally most searched for by women than men at an impressive rate of 504%. Pornhub's possible first sextronaut, Johnny Sins (NSFW) is a whopping 117% more popular with the ladies.
Monday is the day!
Interestingly, most number of women watch porn on Monday and after 11 pm the page views of all porn sites are maximum, according to a News18 report . This is does not fall under the survey.