When Leander Paes and Mahesh Bhupathi were cutting a new path through the doubles circuit as the 'Indian Express', India couldn't have enough of them. There were awards, the press would go gaga, there would be press conferences, there would be dreams of India rising through the tennis ranks and taking on the world.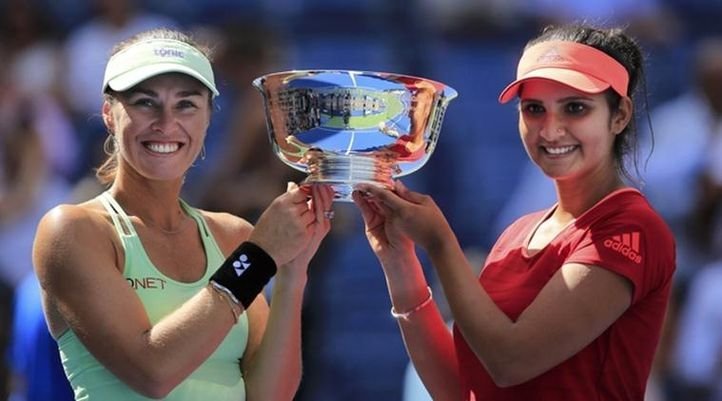 But as Sania does this and the mood is very different. Yes, there are the TV interviews when she gets back but mostly everyone on the streets simply seems to dismiss her performances. One prevalent taunt seems to be that she wouldn't win without Martina Hingis, another one seems to be that this is women's doubles – 'the top players don't play'.
Sania and Martina, individually ranked the world's two highest doubles players, didn't lose a set, let alone a match, in the five ties they played in the season ending championships. They won 9 tournaments this year and are now unbeaten in 22 matches (stretching back six tournaments). It is domination of the highest order. Yet, India has, strangely enough, preferred to watch the proceedings from a distance.
Sania's play has been so good – she has moved beyond the booming groundstrokes and become a player who truly influences play – that she even earned the unrestrained praise of the legendary Martina Navratilova.
But still when it comes to Sania, India seems to hold back – there is no real celebrating her.
Is it because she married a Pakistani? Is it simply because she is a woman? Is it because she speaks her mind on all issues? Maybe it is because when we think of Sania – we think of a singles player who could have achieved a lot more. Either way, being World No. 1 in any sphere is a colossal achievement and India is not being fair to her.
Source: Reuters
Can't we show her a bit more love or do we reserve that only for our cricketers who fail to dominate a game that only 5-6 nations play at the highest level? Her achievements will go down in tennis history but we, as a nation, forever seem to be asking her to prove herself.
In a sense, her situation is a bit like that of Novak Djokovic. He has to fight for our affection simply because we had all either fallen for Rafael Nadal or Roger Federer. In the US Open final against Federer earlier this year, the crowd was even cheering the Serb's miscues and trying to disrupt his service motion on occasion. Yet, Djokovic won. And despite our silence, Sania continues to win too.
Source: PTI
Yes, all the big guns tweeted and sent her messages on Whatsapp but to the neutral observer, this must be a baffling situation. Shouldn't India be going absolutely nuts now?
A medal at the Rio Olympics in 2016 where Sania will be a medal contender in the mixed doubles, either with Paes or Bopanna, may do for her what the Grand Slam haven't. It will hopefully rouse the country from it's slumber and make it appreciate Sania for who she really is despite the fact that she has already done enough to deserve a lot more love from us.
Come on India, we can surely do better.