The world's longest aircraft, an airship spanning more than six double-decker buses, is set to make its maiden flight later this Spring, British manufacturer Hybrid Air Vehicles said on Monday.
Hybrid Air Vehicles is a privately-held firm funded so far by 17.5 million pounds ($25.2 million) raised from 1,000 shareholders, and which has benefited from U.S. investment and British and EU grants.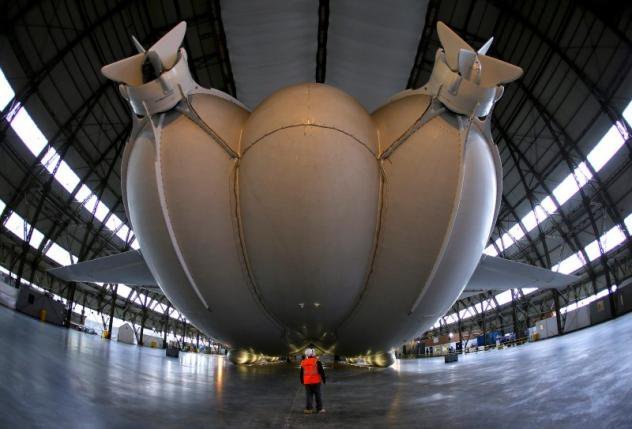 It will undertake additional ground testing before a first flight in the coming months. The airship could then become a familiar sight over the central English countryside as it aims to complete 200 hours of test flights before demonstrations to would-be customers.

The 92-metre Airlander 10 floated in a hangar in Cardington, central England, at a media event where its backers showcased a vessel they said could stay airborne for up to two weeks.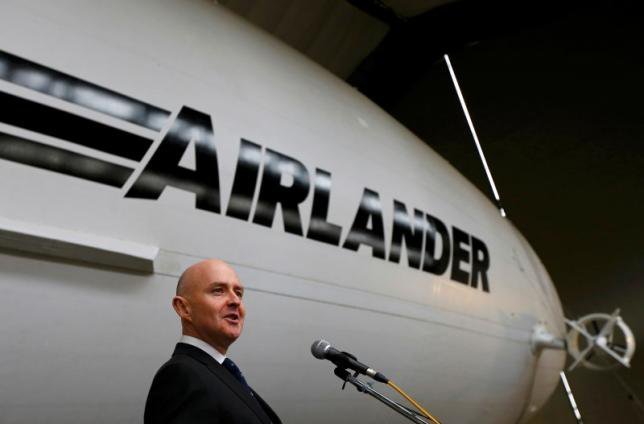 Hybrid Air Vehicles is hoping the slow-moving, helium-filled Airlander 10 will catch the eye of potential customers who might want to use it to carry cargo or deliver aid, for surveillance, communications or leisure purposes. It can carry 48 passengers.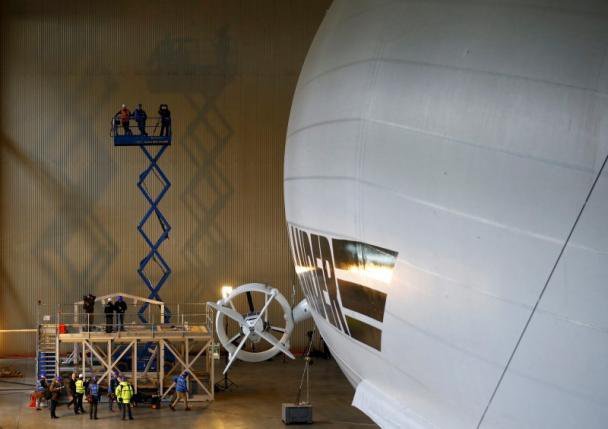 The Airlander can take off and land vertically meaning it does not need a tarmac runway. It can also operate from open fields, deserts, ice or water, meaning it could be useful for humanitarian missions or coastguard monitoring.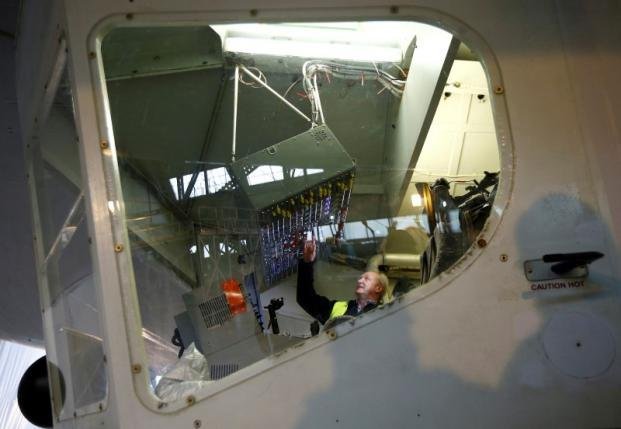 Hybrid Air Vehicles hopes to be building 12 of the airships a year by 2018.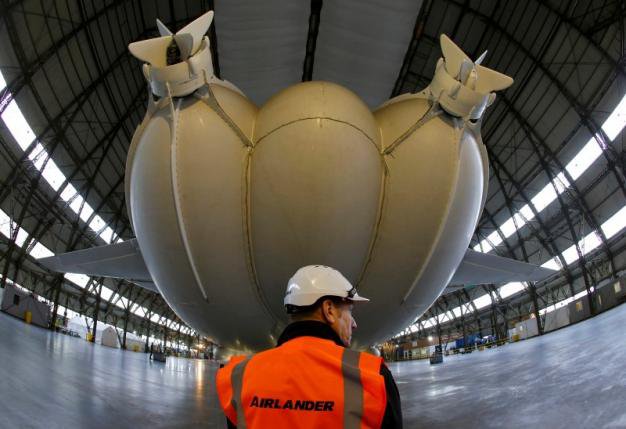 (All pictures sourced from Reuters)