India is still a developing country but that hasn't stopped it from producing 111 billionaires, 14 more than last year's 97. It also has the third most billionaires in the world after China and USA who have 568 and 535 billionaires respectively, as per the Hurun report.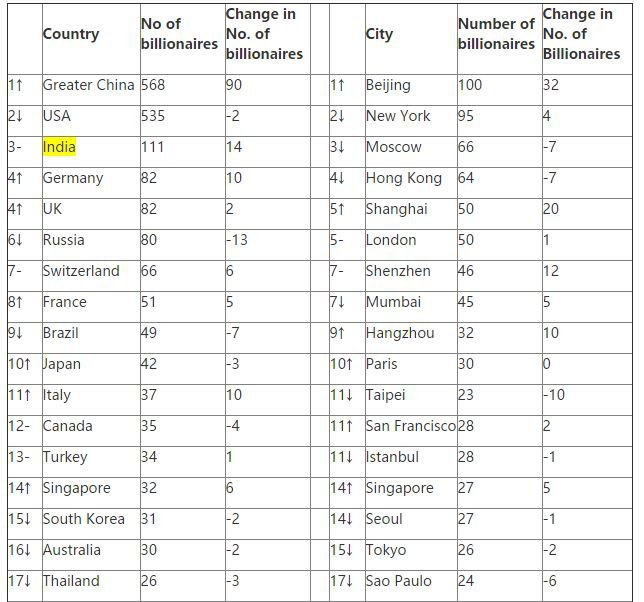 In fact, India has 14 more billionaires than the previous year consolidating the number 3 position. The combined wealth of India's billionaires mounts to US$308bn or roughly over 21 thousand crore rupees. 
Mumbai is the billionaire capital of India with Mukesh Ambani as it's king. The Reliance man is the richest person in India and the 21st richest in the world.
E-commerce giant Flipkart founder Sachin Bansal and Binny Bansal are new entrants in the list as Billionaires self-made under 35 years with US$1.4bn.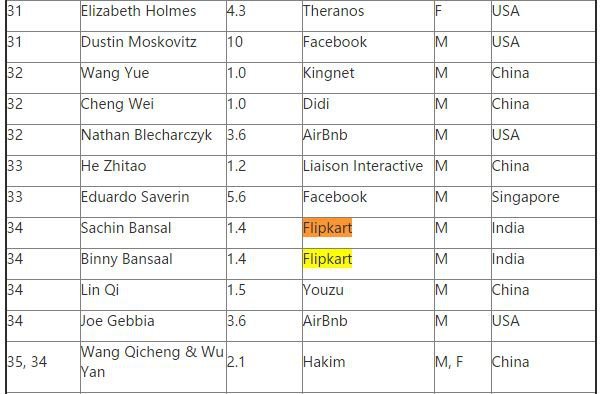 "The combined wealth of the Indian billionaires shot up by 16 percent to USD 308 billion and the average age was 64," the report added.
6% of India's billionaires are self-made while 10% Inherited financial independence, but expanded and grew big over time.