Ajinkya Rahane has become India's highest-ranked Test batsman in the latest ICC Test Player Rankings after scoring two centuries in his side's 337-run victory over South Africa in the New Delhi Test, which gave the home side a 3-0 series win.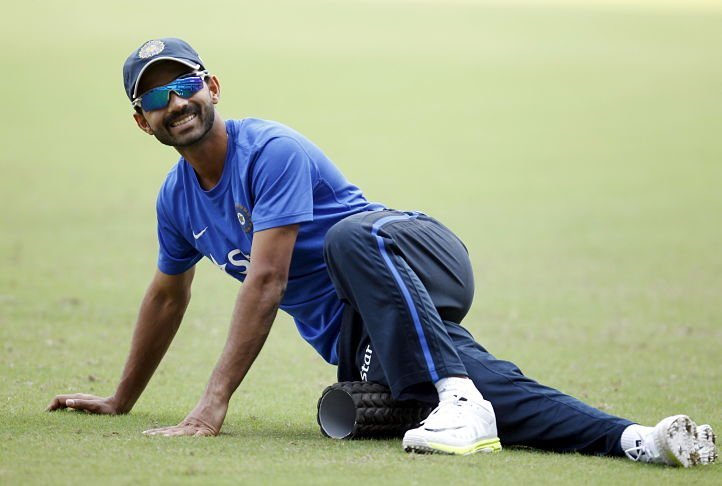 Been quite a journey for Rahane. Image source: Reuters
The 27-year-old from Maharashtra had entered the Test in 26th spot, but after scoring 127 and 100 not out, he has stormed up 14 places to claim a career-high 12th position. In doing so, Rahane has leapfrogged Virat Kohli (up by two places to 14th), Murali Vijay (down by four places to 16th) and Cheteshwar Pujara (down by two places to 17th) as India now has four batsmen inside the top 20.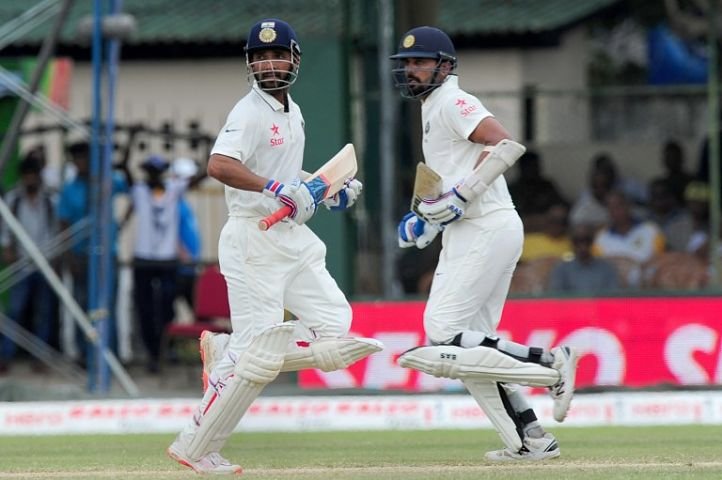 Rahane has batted well in different conditions, all over the world. Image source: AFP
Rahane entered his name into cricket's record books during the final Test against South Africa in Delhi, where his century in each innings (127 and 100*) made him only the fifth Indian batsmen to achieve the feat.
"What I like about him is that his intent is really good, backed by solid technique, which is a rare balance. To find that balance early in the career is a commendable effort," Kohli, who had a crucial fifth-wicket stand with Rahane in Delhi, said.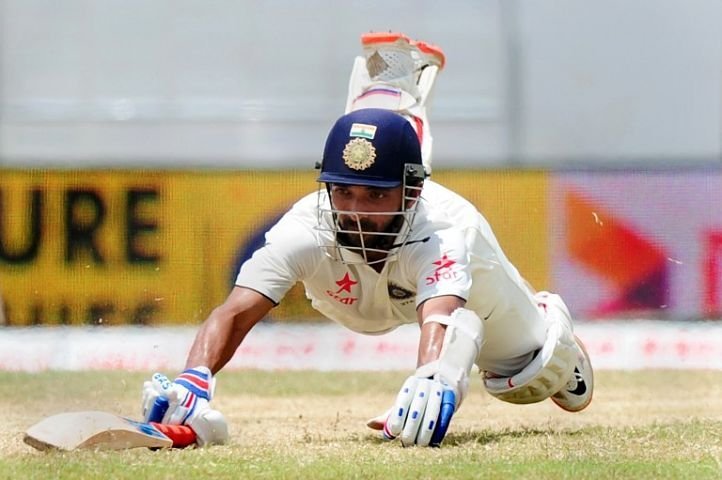 After 22 Tests, Rahane has scored 1619 runs at an average of 44.97. He has six centuries and seven fifties to his credit and is one of India's safest slip fielders. Over the last 12 months, he has found his touch in Test cricket and he should only get better from this point on.