As wishes and gift continue to pour in for Sakshi Malik from across the country, the Wrestling Federation of India, in a shocking confession, has revealed that it has no money to reward the 23-year-old Olympic bronze medallist for her amazing accomplishment, reports Times of India. 
"We've no money to reward Sakshi," WFI President Brij Bhushan Sharan Singh told TOI.
Malik has been showered with tons and tons of good wishes and awards after her stupendous bout at Olympics. While Haryana government promised her Rs 2.5 crore, the Delhi government will award her Rs 1 crore, the Indian Railways will reward her Rs 20 lakh and the list goes on.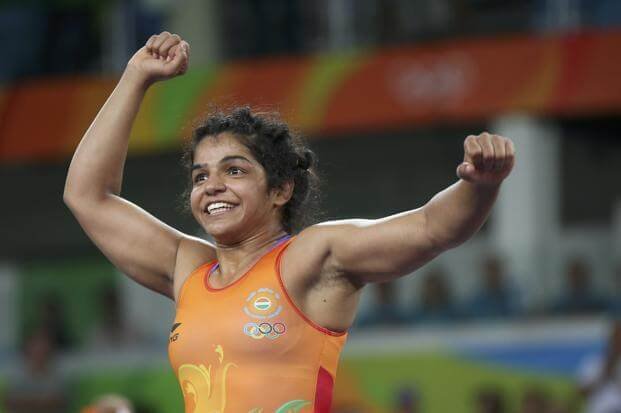 It is rather sad that at a time when Malik is being lauded with presents, her parent organisation has nothing but a pat on the back to offer. The wrestling chief took it as a perfect opportunity to highlight the fact the money provided by the government is too less and he has to dig deep on his pocket to subsidize certain events. 
"The government gives us Rs 2 lakh to conduct the nationals, which is way too less. I spend almost Rs 1 crore from my pocket to conduct the senior nationals, and Rs 50 lakh each to hold the cadet and junior wrestling competitions. Sadly, no big sponsor has come to back us so far." Singh told TOI.
Singh also had the Sports Authority of India(SAI) to blame for the treatment meted out to wrestlers.  
"You know, every kid training at a SAI-affiliated centre gets Rs 700 per month to manage his/her expenses. This amount should be at least Rs 7000. With such an approach, how do expect to match the likes of China, Japan and other top sporting nations of the world?" he said.
(Feature image source: Reuters)