A friendly inter-caste Kabaddi tournament held in Gurugram's Chakkarpur village to promote harmony turned violent on Monday, after a Dailt team started winning against a team comprising of Yadavs. 
Unable to digest this, the Yadav team allegedly thrashed the Dalits, seriously injuring several of them, reports Indian Express.
Allegedly, they hurled casteist abuses and threatened the Dalit team by firing shots in the air before the police arrived at the scene. As soon as the shots were fired, people started fleeing from the scene.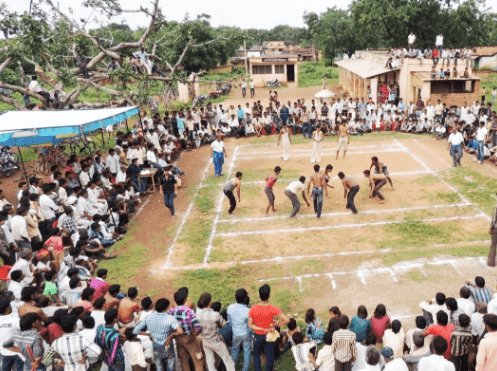 The injured have been admitted to a hospital in Gurugram and an FIR has been registered against eight members of the Yadav clan.
The "friendly" tournament saw participation of several caste and communities from Delhi and NCR including Dalits, Yadavs, Dalits, Yadavs, Jats, Gurjars, Banias, and Agrawals, among others. 
While Dalit residents in the area inform that such clashes between the two castes are not uncommon, local municipal councillor Sunil Yadav refutes the caste angle in the violent episode, reports Indian Express. 
(Feature image source: Twitter | @IndianExpress)