At least 57 civilians were killed on Sunday, July 19, when Shiite rebels bombarded Yemen's second city Aden, where Saudi-backed pro-government forces have made gains against the insurgents, a health official said.
The bloodshed came two days after Prime Minister Khaled Bahah declared the city to be 'liberated', although Iran-backed rebels continued to resist in some districts.
Local health chief Al-Khader Laswar said that the death toll had risen to 57 from 43, and that 12 children and six women were among the dead.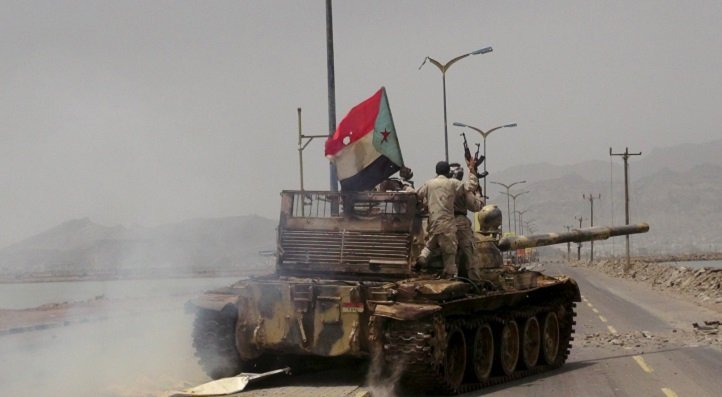 More than 215 people, also including women and children, were wounded when the Dar Saad neighbourhood in the north of the port city was targeted, Laswar said.
Backed by air support from Saudi-led warplanes and troops freshly trained in the kingdom, forces loyal to exiled President Abedrabbo Mansour Hadi have managed to wrest back control of most of Aden. Two ministers from the government exiled in Saudi Arabia returned to Aden, and on Sunday they toured the southern city devastated by four months of ferocious fighting.
Fighters from the pro-Hadi Popular Resistance also advanced towards the rebel-held district of Al-Tawahi, a military source said. Aden's presidential residence is in the district, where Hadi took refuge after escaping house arrest under the rebels in Sanaa in February, before then being forced to flee for Saudi Arabia.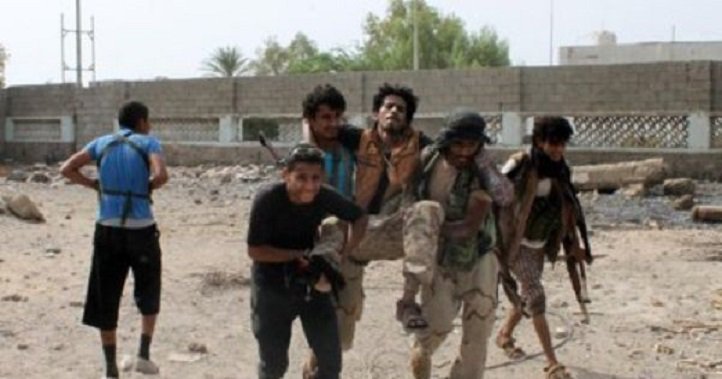 Warplanes from a Saudi-led Arab coalition have pressed an air campaign launched in March in support of Hadi and against the Huthis and renegade troops loyal to former president Ali Abdullah Saleh. Around 15 air strikes targeted rebel positions in Al-Tawahi and on the northern outskirts of the city where the rebels had brought in reinforcements, military sources and witnesses said.
There was also fighting in the Crater district where some rebels remain holed up, according to pro-Hadi fighters. Nine rebels were killed in a raid on Khormaksar neighbourhood, witnesses said.
The interior and transportation ministers headed a delegation from the exiled government that landed in Aden on Friday night.