By scoring a remarkable 497 out of 500, CBSE Class 12 all-India topper Sukriti Gupta has surprisingly found herself at the centre of some unexpected trolling. And it seems to cut across people. People on Twitter have not ceased to troll her over her near-perfect score, in some cases even telling her she ruined their day: 
Not only this, The Times of India today carried four open letters to her by popular comedians
One by Amit Tandon asks her to come out clean and tell people she has divine powers; Nishant Joke Singh tells her she made others' lives miserable and Papa CJ offers her gyaan on how it's not the marks, but the "quality of your relationships" would make her life better in the long run.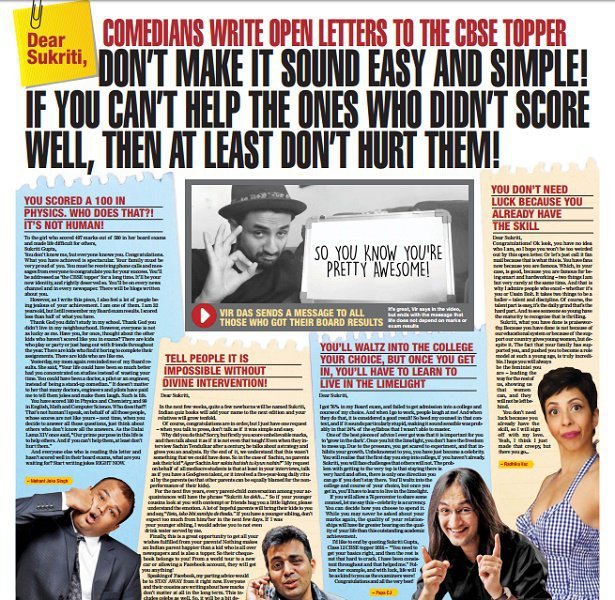 Now imagine if you are Sukriti. Should you be thrilled at performing the best in India at the exams or cringe at trending for all the wrong reasons?
Think about it, what has she done to deserve this? She took up a task and did well at it. In fact almost perfectly. 
It's just a matter of chance that she did better than the other 10 lakh students in India who wrote the same exam. And just because she has, all the hate and advice is being directed at her. Surely when she was writing her exams, she wasn't doing it with the sole purpose of belittling the rest of the students in the country writing it? Nor is she going around mocking others for their inability to do as well as her.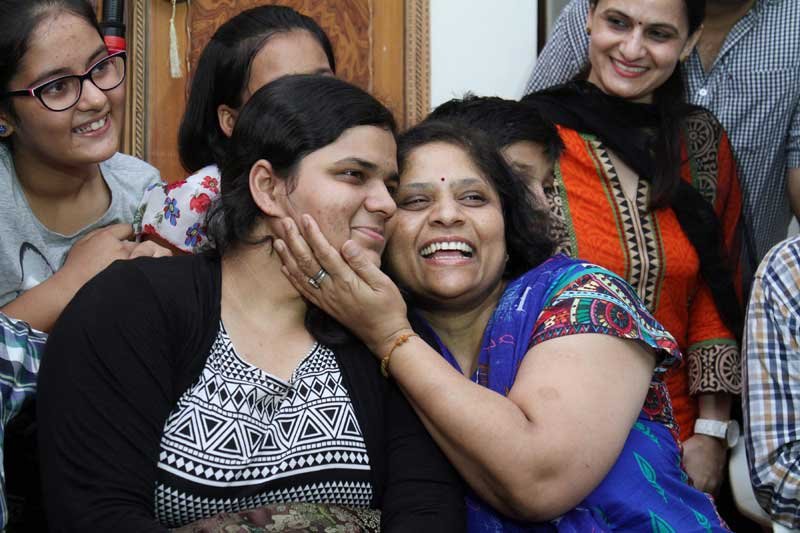 So why is the topper being targeted? 
Is it because we hate school toppers?
to keep hovering around the toppers as if they would magically sprinkle some intelligence on us.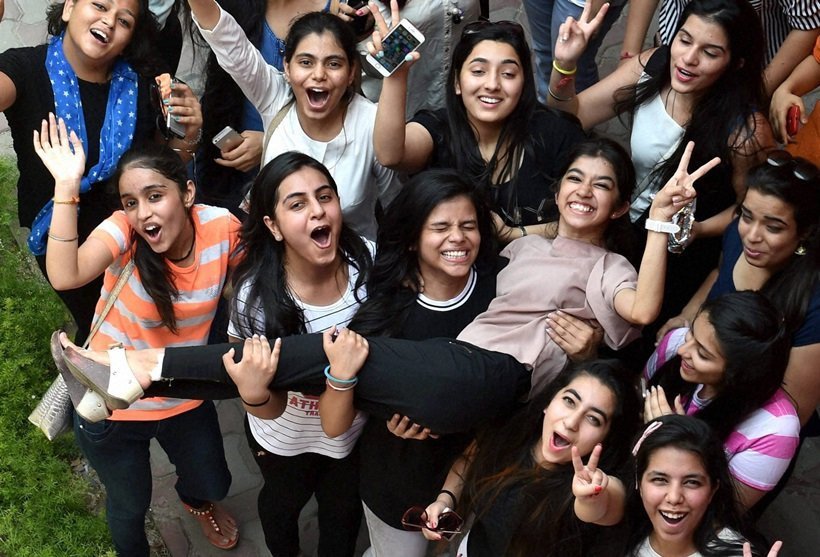 Is it because it's easy to vent all one's past frustrations? 
Do people think they are doing a public service?
adding to the countless jokes is somehow a contribution to a good cause.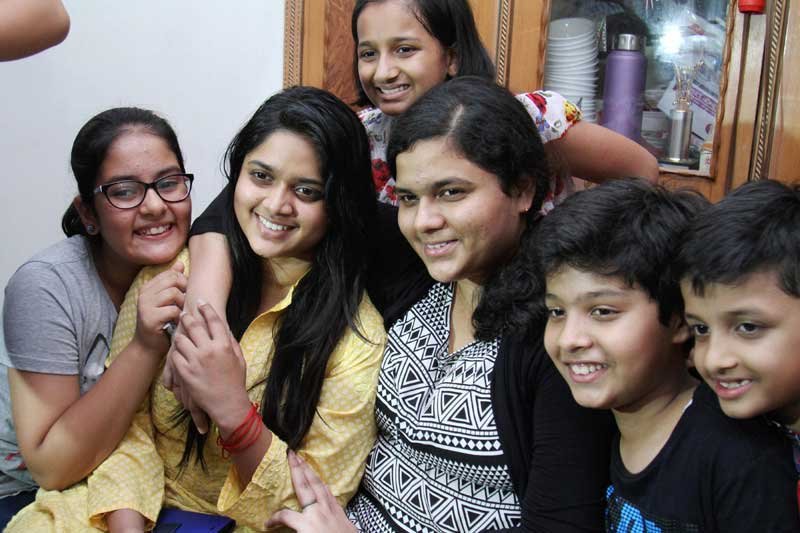 But if you want to motivate someone, why do you need to pull someone down?
Or is it simply because they're jealous?
The trolling of this girl is very unfair. Just let the girl enjoy her moment of fame, for now. Admittedly going gaga over the topper of an exam isn't a good practice, but it's really not her fault that it's taking place.
(Feature image source: PTI)