June 21, 2015, will be remembered as one of the most important days in the history of India. The nation created two world records with one act. All thanks to Yoga .
The first is the record for the largest yoga class, with 35,985 people, at Rajpath, led by Prime Minister Narendra Modi. The second came into being because of the various nations present — most nationalities participating in a single yoga event. It will be officially added to the Guinness World Records in 2016.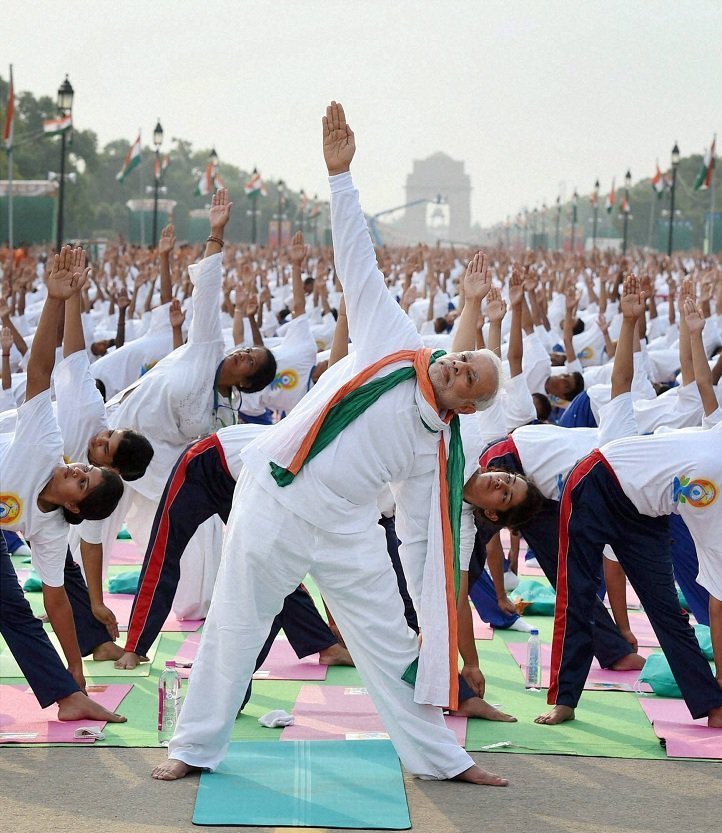 Modi, along with 35,985 people, who belonged to 84 nations, had performed Yoga under the open sky in Rajpath. The International Day of Yoga was quite peacefully and acceptably observed.
Internationally, Yoga has also stretched out to UK's iconic Stonehenge. A small group of yoga enthusiasts held a short class as thousands converged at the neolithic site. Across the 50 centres in Singapore, there were over 4000 attendants.More than 7,400 people were on the grounds at Chulalongkorn University, Thailand, where they had participated in the event organised by the Indian Embassy.
Even in Nepal, amidst all the destruction and heavy rains, over 800 enthusiasts took part in a yoga session in Kathmandu. Noted Bollywood actress Manisha Koirala was also a participant. The event was organised by the Indian embassy in the presence of Vice President Parmananda Jha.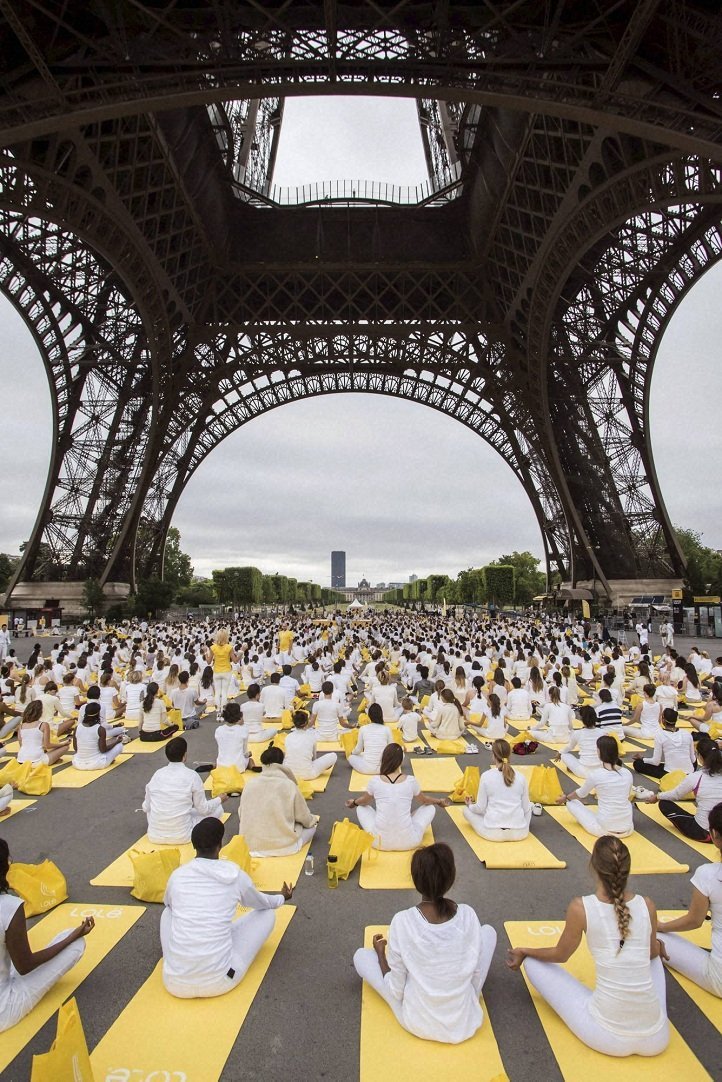 In Vietnam, hundreds took part in the celebrations at Hanoi's Quan Ngua Sports Palace, and there were reportedly at least 4000 spectators while 800 people performed Yoga . In Ho Chi Minh there was a turnout of 3000 spectators and 500 yoga performers.
Deepa Wadhwa, India's Ambassador to Japan said, "Tokyo itself had several events on the Yoga Day". Wadhwa flagged off the event at the premises of a Japanese school where around 500 yoga enthusiasts attended the event. In Paris, Yoga was embraced right under their nation's iconic wonder of the world, Eiffel Tower.
Other ASEAN nations such as Malaysia, Vietnam, and the Philippines also joined the world in celebrating the ancient Indian spiritual ritual.
In the evening, the ministry of AYUSH was awarded two world records by Guinness World Records (GWR) officials at a ceremony at The Ashok.
Marco Frigatti, head of the global records management team at the GWR, mentioned that it was 'an astounding achievement, a very rare one'. The earlier record for the largest number of participants at a yoga session was set in 2005, when 29,973 students from 362 schools performed yogic kriyas in Gwalior. At least 50 nationalities needed to have joined in at Rajpath on Sunday to qualify for the second record.
Feature Image Source: PTI