Asserting that there will be no appeasement of anyone, Uttar Pradesh Chief Minister Aditya Nath Yogi on Saturday promised development for all without any discrimination on the basis of caste, religion or gender.
Aditya Nath, whose ascent to power is seen with suspicion by some sections, also told the BJP cadres and supporters not to be "over zealous" in celebrating the party's historic poll victory and not to take the law into their hands as it could provide "anarchist" forces a chance to disturb law and order.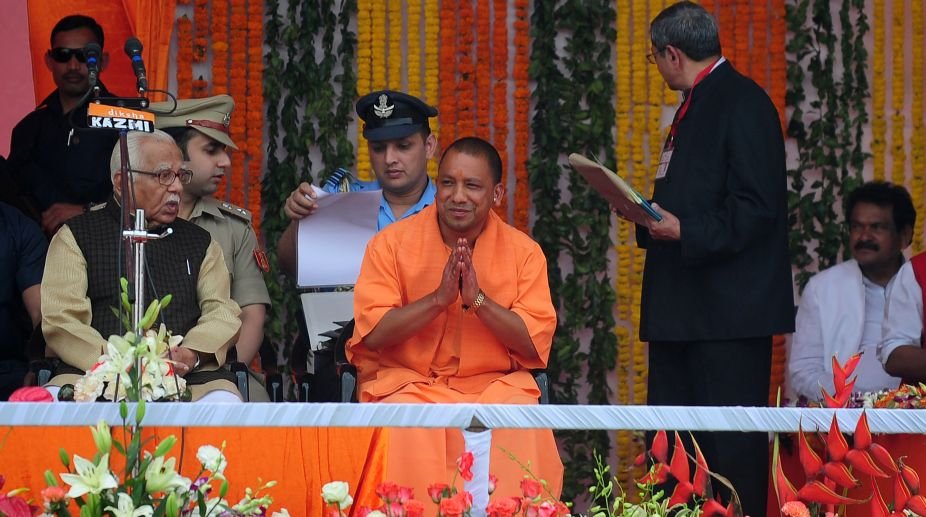 He also stated that police has been instructed not to harass innocent couples, a direction that comes amid complaints that the 'anti-romeo' squads, meant to target eve- teasers, were troubling even the boys seen with their female friends.
He announced that those undertaking the annual Kailash Mansarovar Yatra will be given Rs 1 lakh by the state government and a Kailash Bhavan will be constructed for them.
On his first visit to his hometown Gorakhpur after becoming the Chief Minister, Aditya Nath said he intends to usher in development and progress of all sections of the state as envisaged by Prime Minister Narendra Modi and BJP chief Amit Shah.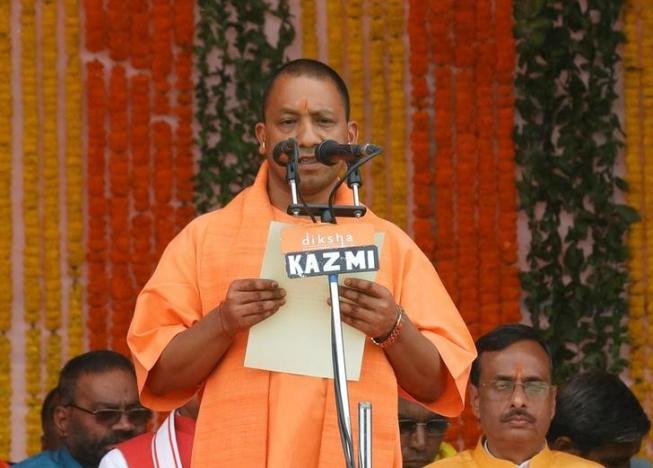 Addressing an event to felicitate him, he repeated the mantra of 'sabka saath, sabka vikas'.
"There would be no discrimination on the basis of caste, religion or gender. There will be development of all. But there will not be any appeasement of any section," he said
He said Uttar Pradesh had been deprived of the benefits of developement during the previous regimes and promised that his government would bring in the fruits of progress to the last man.
Aditya Nath, who took over as the Chief Minister last Sunday, talked about his priorities like safety of women, opportunities for youth, support for farmers and labour.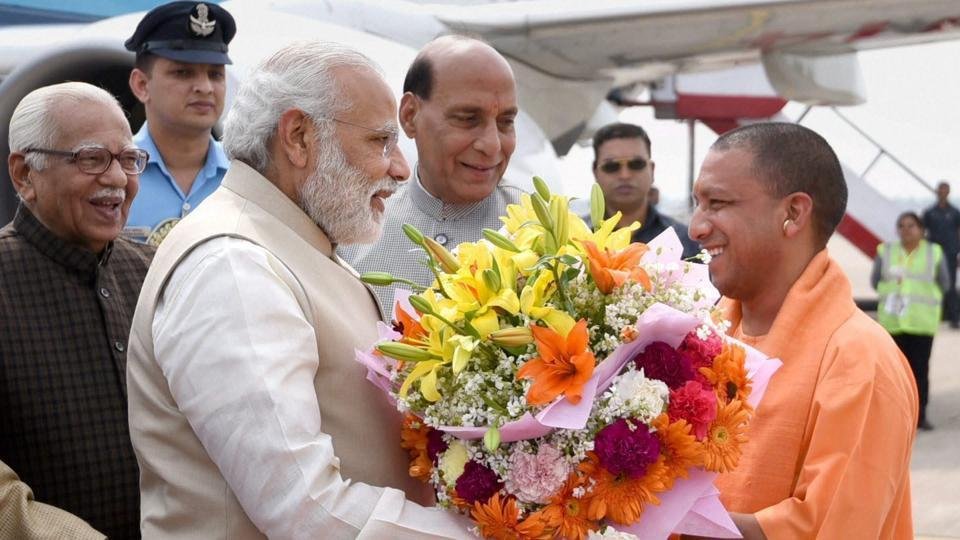 He said that there would be no place for 'goonda raj' and corruption under his rule.
The Chief Minister said after he took over, he got calls from many girls who complained that they cannot go to schools or colleges because of eve-teasers, and several had to even give up studies because of this.
Anti-Romeo squads have been constituted for the purpose of safety of girls and women, he said, and added that police officials have been directed that these squads should not harass goys who are with females due to "consent."
This comes against the backdrop of complaints that these squads were targeting even the innocent boys.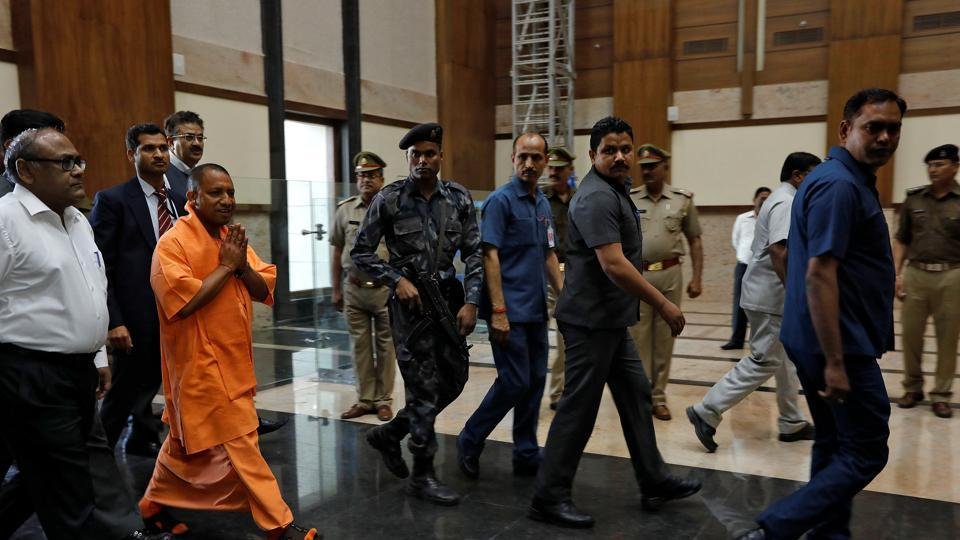 Referring to the crackdown on illegal slaughterhouses, Aditya Nath said his government would fulfill the promises made in the BJP's manifesto before the elections.
With regard to the welfare of the farming community, he said a team of two ministers and some officials has gone to Chattisgarh to study their system which is "very efficient".
He also listed some developmental steps, like a direction to the authorities to make all the roads in the state "pot hole free" by June 15.
About the bhavan for Kailash Mansarovar yatra, he said it could be constructed in Noida or Ghaziabad.
(Feature image source: Reuters)