UP's Yogi Adityanath government has ordered madrasas affiliated to the Uttar Pradesh Madarsa Shiksha Parishad to organize cultural programs on August 15 and also save the event's video and photographs as evidence. This is done to make students aware of the history of the freedom movement, reports Indian Express.
As per the circular issued by UP Madarsa Shiksha Parishad to district minority welfare officers, flag-hoisting and cultural programmes will be organized followed by the recitation of the national anthem.
A district minority officer said told the media, "Directives for hoisting the National Flag and reciting the National Anthem had been issued to madrasas earlier as well. But this is the first time when madrasas have been directed to pay tribute to freedom fighters and organize cultural programs on the theme of national unity."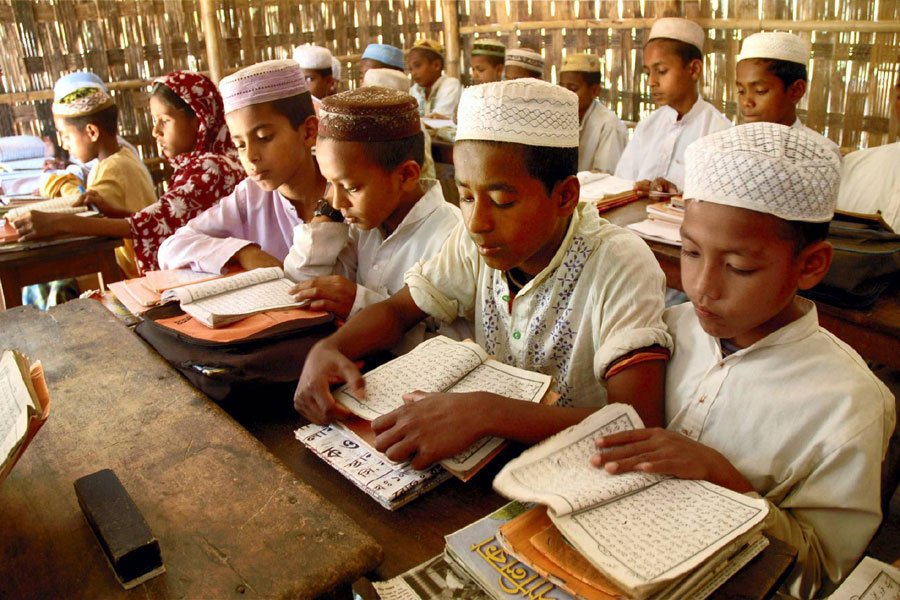 "Only photography had been done in the past, videography will be done for the first time this Independence Day. These videos will be kept as an evidence to prove that all programs were organized in madrasas as per the directives of the state government," he told Indian Express.
As per reports reports, many Muslim organizations are protesting the move.
(Feature image: Representational )