Prime Minister Narendra Modi got one more supporter for the Clean Ganga campaign. And this time, it is a nine year old Indian girl from Hong Kong. Melody Sabnani, an ardent admirer of our Prime Minister, wrote a letter to him pledging her support for the campaign.
That is not all. The sweet yet significant letter form the young girl also mentions about her plan to donate Rs. 1 lakh for the cause.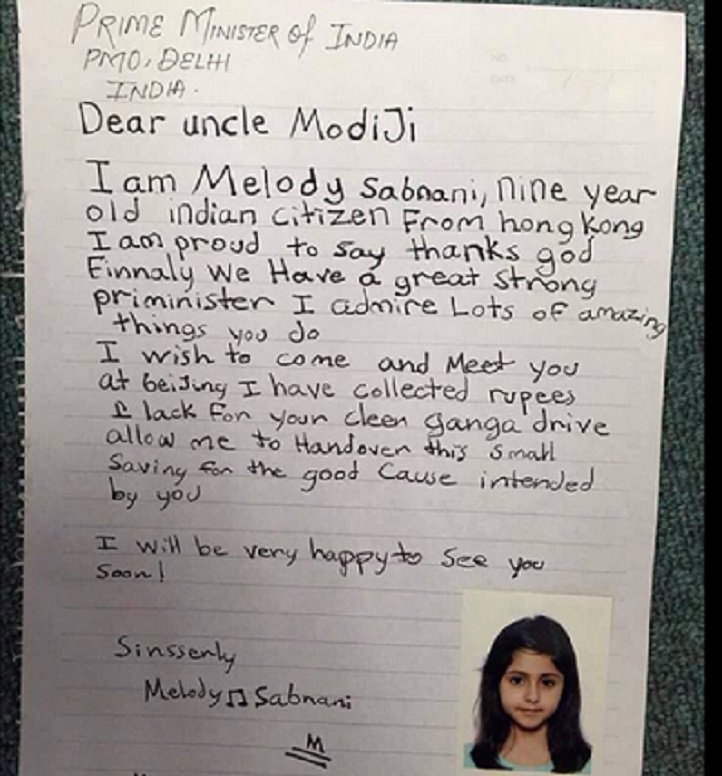 The letter she wrote to Prime Minister Modi | Source : Facebook
Narendra Modi, surely has a huge fan following among children. His live interaction with millions of school kids on Teachers Day last year, was an exceptional mass contact programme which gained appreciation from all quarters.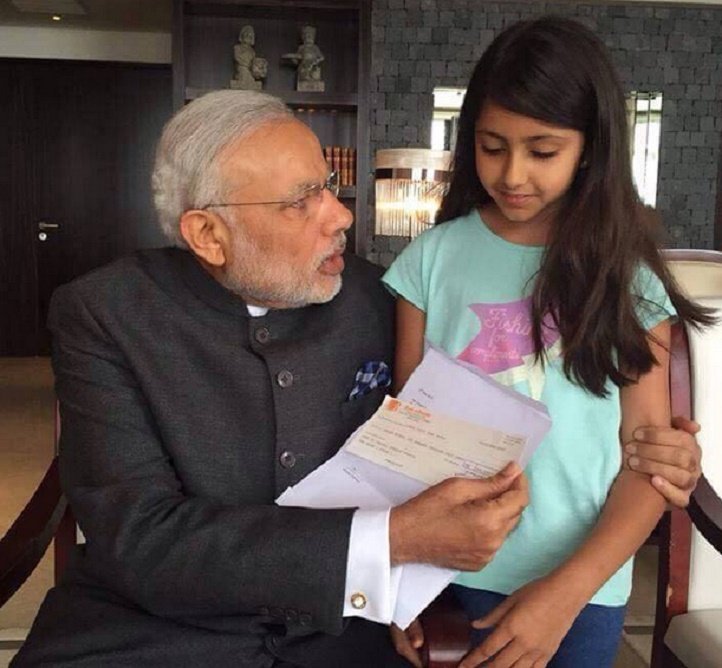 Prime Minister Narendra Modi and little Melody Sabnani | Source : Facebook
It is not the first time that our PM has been contacted by children. Arundhati Kapur , a 12 year old girl from Mumbai had also written a letter to him on the eve of Republic Day this year urging him to look into the conditions of roads in India.
Let us hope our Prime Minister continues to top the popularity chart among children.
Feature image source : Facebook