Controversial Islamic preacher Zakir Naik, facing multiple probes over his alleged provocative speeches, on Friday said he has no plans to return to India this year even as he claimed his remarks were "blown out of context" and that he has never inspired any terror activity. 
The televangelist, who had cancelled press meets thrice citing pressure from authorities of the venues where they were planned, had a lengthy interaction with media via Skype from Saudi Arabia, rubbishing the charge that his sermons had inspired terror activity, including the Dhaka attack. 
Stating that he is a "messenger of peace", Naik said, "Killing innocent people is prohibited in Islam and I condemn all terrorist attacks" and that he is a victim of media trial with his statements being blown out of context.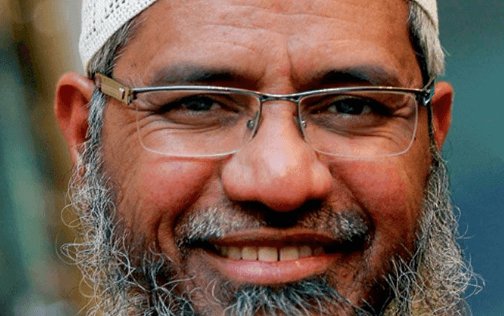 Referring to the footage of some of his speeches shown by media following the Dhaka carnage, he said, "Indian media is running a trial against me because of unverified reports. Half sentences being shown, clips being doctored and statements being shown out of context to malign me." 
"It is unethical for the media to not take my answers on face value and doubt me. There are two thousand sentences in which I condemned terrorism…there may be ten sentences in which one may take out a double meaning…videos are being doctored for ulterior motives…," he said. 
When asked about one of his speeches in which he said that suicide bombing is permitted by Islam, he said, "it is haram if innocent people are being killed. But, if suicide bombing is used as a tactic of war, then it may be permitted. For example, in World War II, Japan used suicide bombing as a tactic of war." 
(Feature image source: Twitter)