Real delight. Rojiblancos despair. Euphoria for one half of Madrid, heartbreak for the other.
Real Madrid lifted their 11th European Title on Saturday with a decisive, and pre-planned, penalty from Cristiano Ronaldo in a 5-3 shoot-out over Atletico Madrid.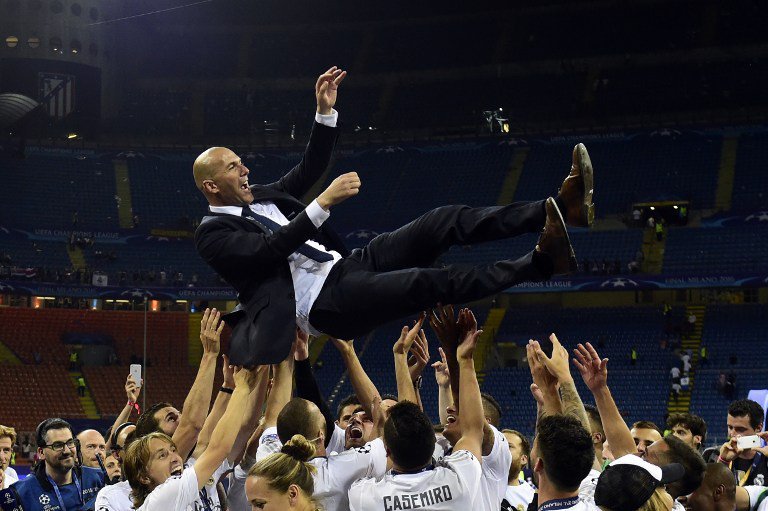 After two scoreless periods of extra time following a 1-1 draw, the city rivals were forced to spot-kicks. And after Atletico defender Juanfran's penalty came off the post, Ronaldo sparked wild celebrations at Milan's San Siro stadium after stepping up to confidently sweep his effort past Jan Oblak.
Here's what the who's who of the footballing world, including the two managers said after the match.
Zinedine Zidane, the man who has won it as a player and manager with Real Madrid:
I was given the chance to come to this amazing club, and then to coach it. I have a phenomenal team and great players who are also talented, and it was together we achieved what we did tonight.
Cristiano Ronaldo, said after his third UCL title:
An unbelievable night, to win my third Champions League on penalties again, to be the top scorer in the competition again, I'm so proud. We work hard during the season to win this amazing trophy, so I'm so proud of my teammates, of the fans, families, of the coach. It's my second year I scored more than 15 goals. The person with the season scoring record in this competition is me, with 17 goals (in 2014). 
Finally, Pepe who was up to his usual mischievous self with the play-acting, came in for a lot of criticism:
With AFP inputs (Featured image: AFP)