There's a new match in unicornville. Online restaurant search, rating and food-ordering firm, Zomato has tied up with Snapdeal, one of India's biggest e-commerce companies, Inc 42 reported.
Zomato, one of only a handful of Indian start-ups to have succeeded abroad, had recently broken even in key markets.
Snapdeal had been in the news lately when it served notices to 200 of its employees.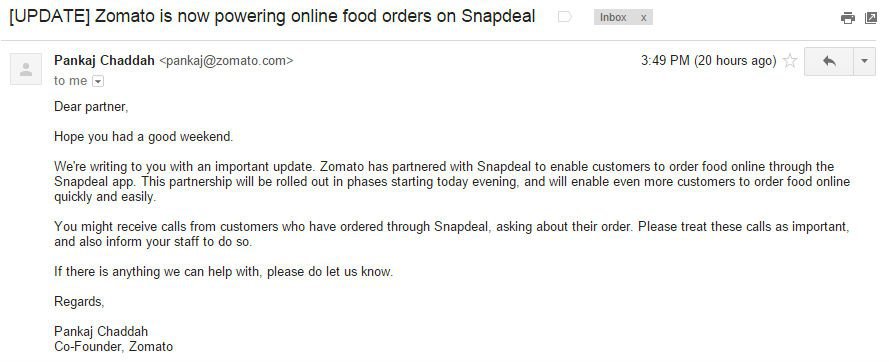 According to a mail by Zomato co-founder Pankaj Chaddah:
Zomato has partnered with Snapdeal to enable customers to order food online through the Snapdeal app. This partnership will be rolled out in phases starting today evening (Tuesday), and will enable even more customers to order food online quickly and easily.
This news from the food start-up, which recently attained the coveted position among 'India's unicorns' – firms with a valuation of more than $1 billion, comes at a time when other players in the food delivery sector like Foodpanda and Swiggy are struggling to break even.