After the massive crushing in the UP elections, BSP supremo Mayawati alleged that the election was rigged and accused the BJP and its workers of tampering with the electronic voting machines.
Most votes in Muslim majority constituencies have gone to BJP, makes it evident that voting machines were manipulated: Mayawati,BSP pic.twitter.com/DdXjaqMkQF

— ANI UP (@ANINewsUP) March 11, 2017
She alleged 'EVM tampering' in Uttarakhand as well, which has also been won by the BJP.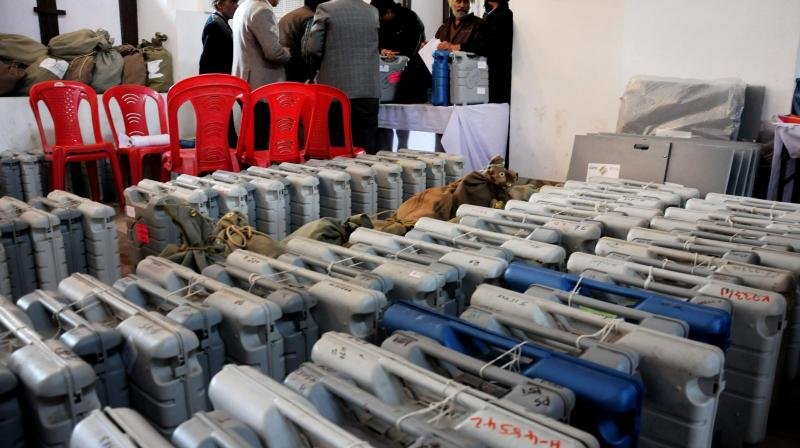 In a press conference, she also mentioned how a similar thing was suspected in 2014 General Elections.
This allegation, however is not a new thing because time and again, various political parties especially after election defeats, have blamed it all on the EVMs.
Let's have a look at some of such instances where doubts over the efficiency EVMs have been raised:
In the 2009 general elections, BJP had alleged that if the party doesn't perform well, it would be primarily due to the fact that the EVMs "could have been tampered with".
If no EVM fraud then NDA will get 320 seats. Fraud could be possible only in Congi ruled states. We are working to minimise it.

— Subramanian Swamy (@Swamy39) May 2, 2014
After defeat, party's then PM candidate L K Advani had raised questions about the credibility of the EVMs, and said that the country should go back to the older system of ballot papers.
Responding to such serious charges, Election Commission Of India then published a full-fledged report maintaining that the machines are secure and tamper-proof. Not convinced, Subramanian Swamy also moved the Supreme Court on the issue, and the apex court ordered the poll panel to introduce "paper trail" to EVMs through the country.
2009 Odisha assembly elections
During the 2009 Odisha assembly elections, Senior Congress leader and former Chief Minister Shri JB Patnaik alleged that the BJD had won the election by distributing huge amount of black money and tampering with EVMs.
EVM fraud exposed by scientists in 2010
In 2010, a trio of scientists - Hari K. Prasad, Rop Gonggrijp and J. Alex Halderman - refuted claims of security made by the Election Commission and demonstrated how they can be hacked.
One of them was later arrested for stealing the electronic voting machine that was used in a vulnerability demonstration, says this NDTV report.
The 2014 Lok Sabha Election saw several allegations of EVM-rigging. One of the prominent ones was when Assam Chief Minister Tarun Gogoi alleged that an EVM had been tampered by the BJP and said the Congress would take it up with the Election Commission.
During a mandatory mock poll in Jorhat on April 3, 2014, every time a button was pressed, the vote went in favour of BJP.
Congress MP Sanjay Nirupam, who who was defeated in the Mumbai North constituency, alleged EVM-tampering. "Congress candidates have been defeated in Gujarat, Maharashtra and Uttar Pradesh with massive leads, which is not possible. The contract of the EVM had been given to a multi-national company based in Gujarat. This in itself is suspicious," he said.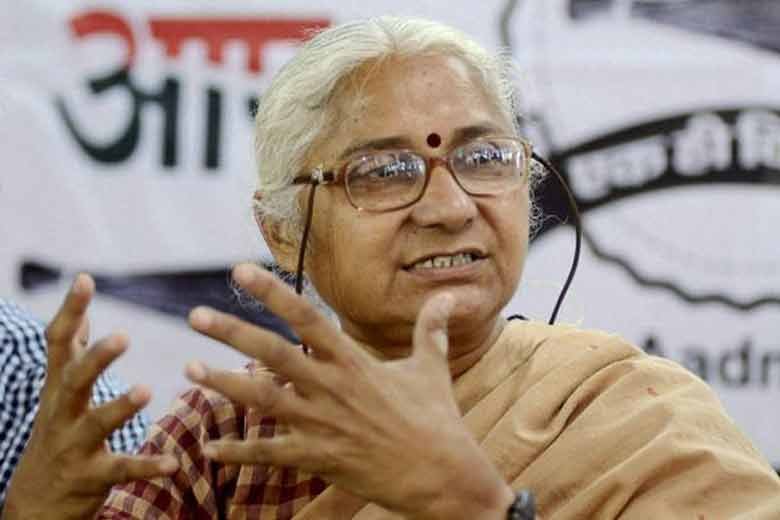 On May 16, 2014, social activist and Aam Aadmi Party candidate for the Mumbai North East constituency Medha Patkar filed a complaint about the possible rigging of votes in her constituency. Her complaint with the election commission states that an address tag used to identify an EVM machine was found on the streets of Mumbai.
Maharashtra Civic Body Polls 2017
Recently, the Congress, NCP, Shiv Sena had alleged of possible tampering and manipulations by BJP in the EVMs in the recent elections to 10 Municipal Corporations and 25 Zilla Parishads in Maharashtra.
Biggest electoral malpractice seems have been experimented in Mumbai. Many saying EVM scam unearthed after BMC polls.

— ASHUTOSH MISHRA (@ashu3page) February 28, 2017
The city BJP chief's son was declared the winner from the ward, but Shiv Sena claimed that the total of the votes received by each candidate exceeded the total number of votes cast. In Mumbai, independent candidate Shrikant Shirsat also claimed that he got zero votes at the booth near his residence in Saki Naka alleging the EVMs were defective.
An Independent Corporator from Sakinaka voted for himself and still he got zero votes. New EVM scam unfolding in Maharashtra

— Zeeshan Mhaskar (@MhaskarChief) February 28, 2017
Similar complaints are being reported from various parts of the state. Many defeated candidates in Pune, Nashik and Mumbai announced that they will move the High Court against the "EVM scam".