In association with
Black & White
Looks like you've almost made it through another week of never ending work meetings, back pain and being flat broke. Congratulations! You're a trooper. The weekend will probably last 30 minutes before another manic Monday steals your thunder, so you better get cracking on the brunch reservation with your best buddies. But hang on! We don't do that anymore, do we?
Too bad that stepping out is still potentially risky. Having said that, we can still catch up with our friends and have a blast (with precaution of course!) Hallelujah, we can now have intimate get-togethers at home or have virtual meetups where we can sit, laugh, and share heartfelt conversations over food and whisky cocktails. If you are wondering why we are raving about Scotch Whisky, we want you to try the following recommended cocktails. The sheer variation it offers will have you stumped. 
So put on some groove music and get mixing, because we have the perfect 5 whisky cocktails you can treat your friends to at the next get-together. 
1. Lime Smash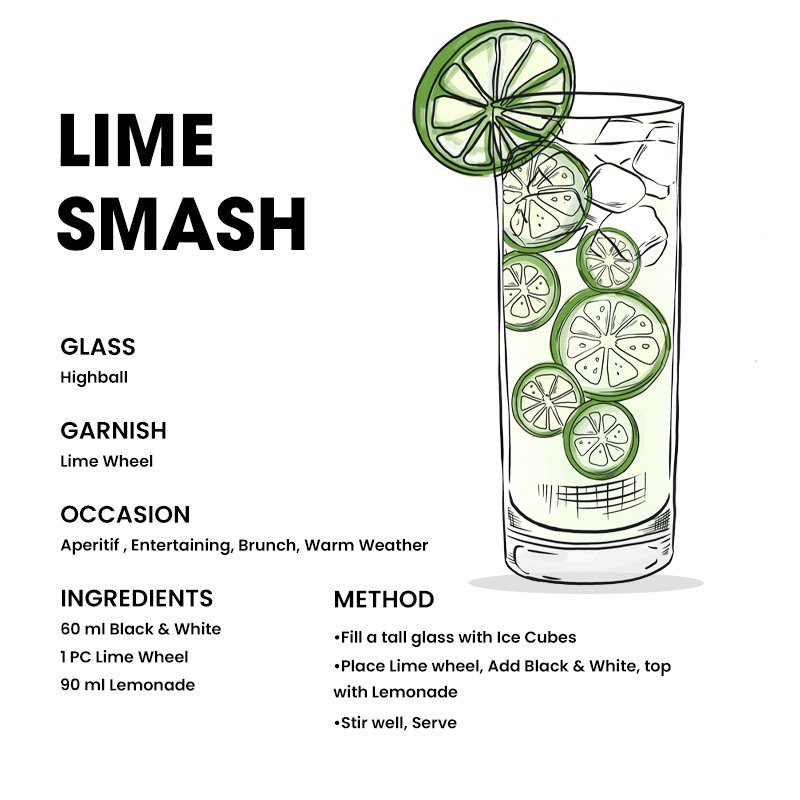 Allow the crisp bubbliness of this citrus whisky cocktail to treat your tastebuds after a long and strenuous week. Ideal for brunch and sundowners, this cocktail works exceptionally well with deep-fried and fatty dishes like chicken popcorn, salted egg potato chips, and banana fritters. The salty flavours against the sweet and sour notes of lime and whisky make it a well-structured drink. 
2. Apple Fizz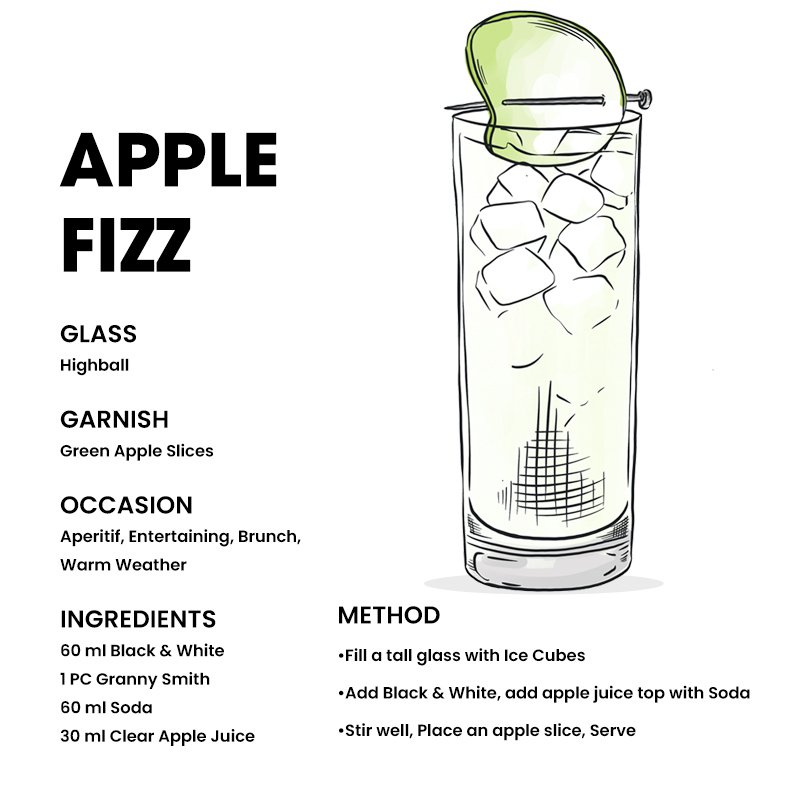 This drink is infused with fruitiness, leaving a slightly sweet taste in your mouth. This means it automatically will go extremely well with spicy dishes like Peanut Masala, Nachos, and Chilli Chicken Dry. The tingling sensation that these hot and peppery dishes leave you with can be balanced out with this cocktail, which is ideal any time of the day. 
3. Mint Smash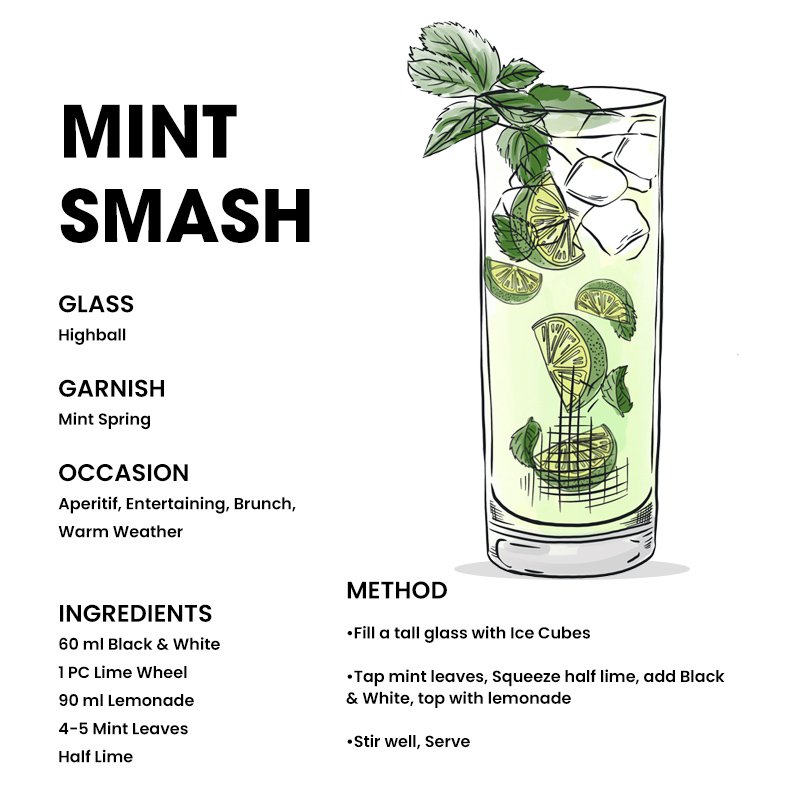 When you are talking about day drinks, you cannot miss Mint Smash. The mint perfectly complements the lime and other ingredients. This citrus-and-mint drink can be served to both whisky lovers and noobs alike. A great tip will be to slap the mint sprigs firmly on the back of your hand before garnishing to make the mint more aromatic. Some great food pairings to go with this drink include Caesar Salad, fried oysters, and veggie sticks. 
4. Coco Collins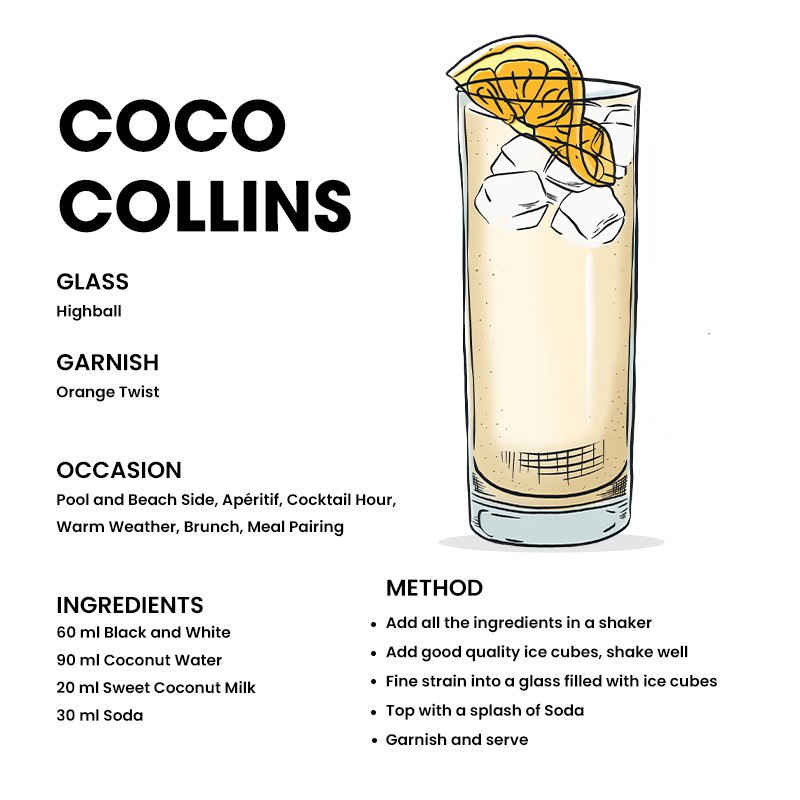 And we have a winner here! This super-hydrating concoction will hand down be your favourite cold-pressed cocktail after the very first sip you take. The coconut taste almost makes you forget that you are not relaxing by the beach on a cool breezy afternoon. Make sure to mix everything well. The drink can go well with Creamy Butter Chicken, Penne Arrabiata, and far eastern dishes like Pad Thai, Nasi goreng, and Chicken Satay.
5. Ginger Old Fashioned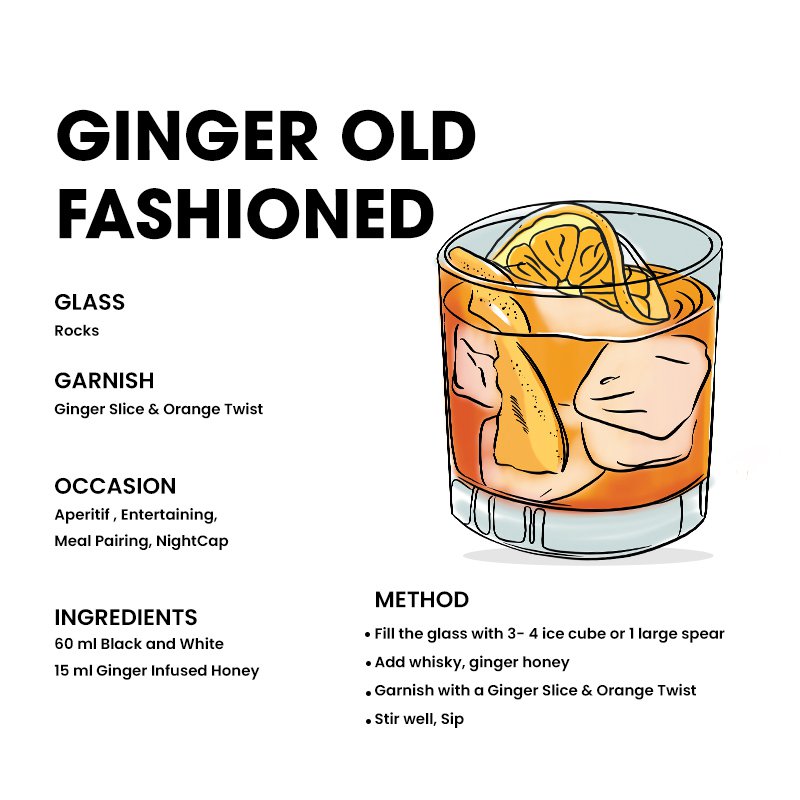 The Old-Fashioned is always the best kind of cocktail. Perfect for any time of the year, this delectable drink is especially made for cold winter nights or rainy afternoons. The drink pairs quite well with fresh citrus, which accents the ginger nicely. You can even pair it with curries and barbecue dishes. 
You will be meeting your friends after a long time, so every minute you spend with them should be worth it. Black & White Hipster can be your on-the-go companion, which is basically quality scotch packed in modern and stylish flasks. Watch how these three friends from our OK Tested team finally got to #EatSipShare with each other from their homes.
*Drink Responsibly