Sponsored by
Apollo Tyres
If your Monsoon playlist ranges anywhere from Saawan Mein Lag Gayi Aag to Let It Rain Over Me, who are you even kidding when you say Summer is your favourite season?  
I'm a Winter child, but there's something about getting drenched in the rain, going on long drives on wet roads, and savouring piping hot chai and fritters at a small cafe in the hills. It makes me hop like a frog the moment the dark clouds start hovering over me. I've grown up living in a valley surrounded by hills with lush greenery – the Monsoon season for me has its own little charm!        
So, here's a valley boy's Monsoon to-do list (read: nostalgia list), right from biting into smokey corncob, driving in the rain to discovering new places, that y'all must tick-off before the Fall arrives.  
1. A match of keechad football to live those childhood days all over again
Nostalgia hits me hard whenever I see kids playing in the rain, all covered in mud, but smiling happily 'cause it is so much fun. The joy of playing in the sludge and running around kicking the football in the muck is unparalleled. Keechad football FTW!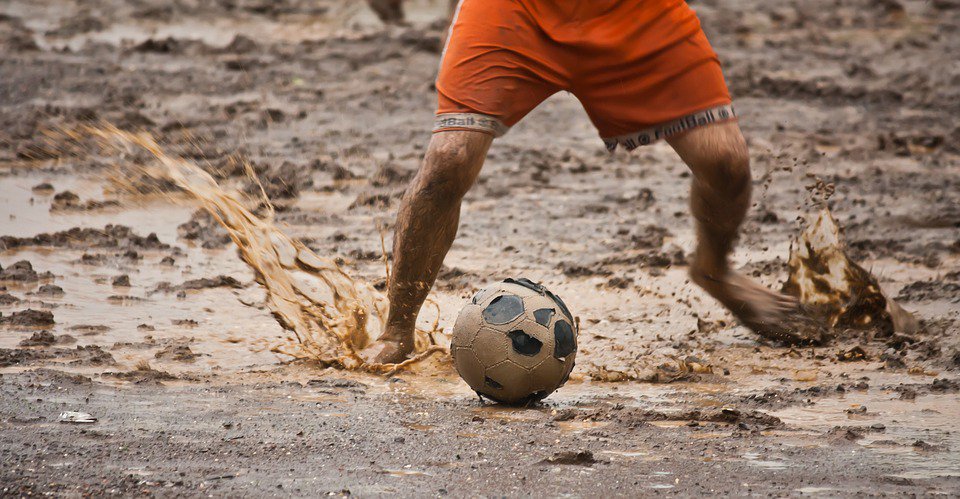 2. Hot roasted masaledaar corn + long drives = match made in heaven!
Spicy, tangy, sour and sweet corn – not the bland corn in cups you find at malls – I mean the hearty Bhuttas drizzled with lime and salt that you find on almost every street corner during monsoons. Biting into a chatpata bhutta roasted over a coal fire while driving in the rain is a sinful yet delectable monsoon treat! Agreed?  

3. A road trip with friends to discover the idyllic greenery around us  
I like to venture out in the rains and be a #RainRaider with my squad. India has plenty of places for the bikers at heart, with some of the best roads designed for thrilling road trips. A long bike ride or a weekend excursion in your friend's SUV to the mountains, followed by the adrenaline-pumping trek in the pristine valleys is one way to make the most of this season. And, in case you're worried about slippery roads, Apollo Alpha and Apollo Apterra with their strong grip & short braking distance, helps you vroom easily through the steep curves of the hill. Need more reasons to set out in the rains?    
4. Host a rooftop rain dance party
The urge to indulge in some impish fun during Monsoons is perpetual, right? In case, you're looking to party in that tumultuous downpour, then assembling all your friends for a rain dance party is a special kind of fun. The madness of being drenched and the lack of pity for your crumpled clothes have a different vibe and energy to it – the buddy-time, food indulgence and plenty of rains for company, it's all there!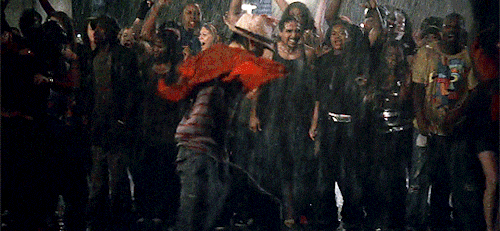 5. Go on a long drive with bae, blast some romantic music and recreate your own little Bollywood song!
A chak dhoom dhoom rendition of sorts, maybe? Feeling the cool, moist breeze while you're driving to the hills with your bae, watching the lush greenery around and picturesque paradise – there is nothing as beautiful as spending time with your bae during the monsoons. Although potholes and rain-soaked roads could be a bummer in your long romantic drive. Enter: Apollo Alnac that gives you maximum durability, enhanced steering with impeccable stability that won't cause any hiccup during Monsoons. Enjoy, lovebirds!         

Let the beautiful and magnanimously serene outdoors enter into your life this Monsoon!  
Who'd want to miss out on the scrumptious Monsoon snacks and the jovial feeling of trekking and camping when the beauty of nature gets even more highlighted? Apollo Tyres is urging us to rev up our engines and ride out in the rains. But, before you plan your itinerary, it is a must to check the weather report and most importantly, your tyres. Apollo Tyres has a trusted range of tyres that'll help you set smoothly for your rainy adventures. Their Apollo Alnac, Apollo Alpha and Apollo Apterra come with a strong grip that could easily tackle traffic, clogged and flooded roads, muck and sludge.            
So, no matter, if you lose the track of time while you're having a romantic bhutta sesh with bae or travelling to some unexplored location with your friends, Apollo Tyres won't lose the grip on the road. Happy monsoons, guys!