What are 12 hours in the mundane lives most of us live?
Half-a-day, spent trying to make sense of responsibilities. Or running away from them if it's a holiday that we make peace with, after days of working 'hard enough'. Did I even work hard enough? Never mind, just sleep.
Last Sunday, though, it showed us what 12 hours can mean.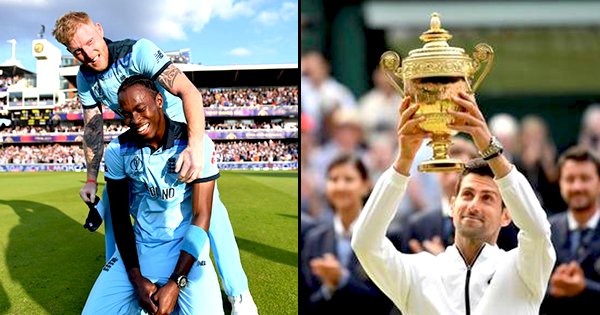 For people who love sports, an emotional half-a-day. For people who are indifferent, half-a-day spent understanding why they were being so emotional.
In either case, overwhelming.
It's way past my bed time but I'll get the body to understand what just happened at The Lords and on Centre Court. What an incredible few hours of sport! Ridiculous. #CWC19Final #WimbledonFinal

— Sunil Chhetri (@chetrisunil11) July 14, 2019
Back in the day, they used to say that the Sun never sets on the British empire. While that changed eventually, one British city was shining bright last Sunday despite the lack of generosity from the Sun after the post-colonial era.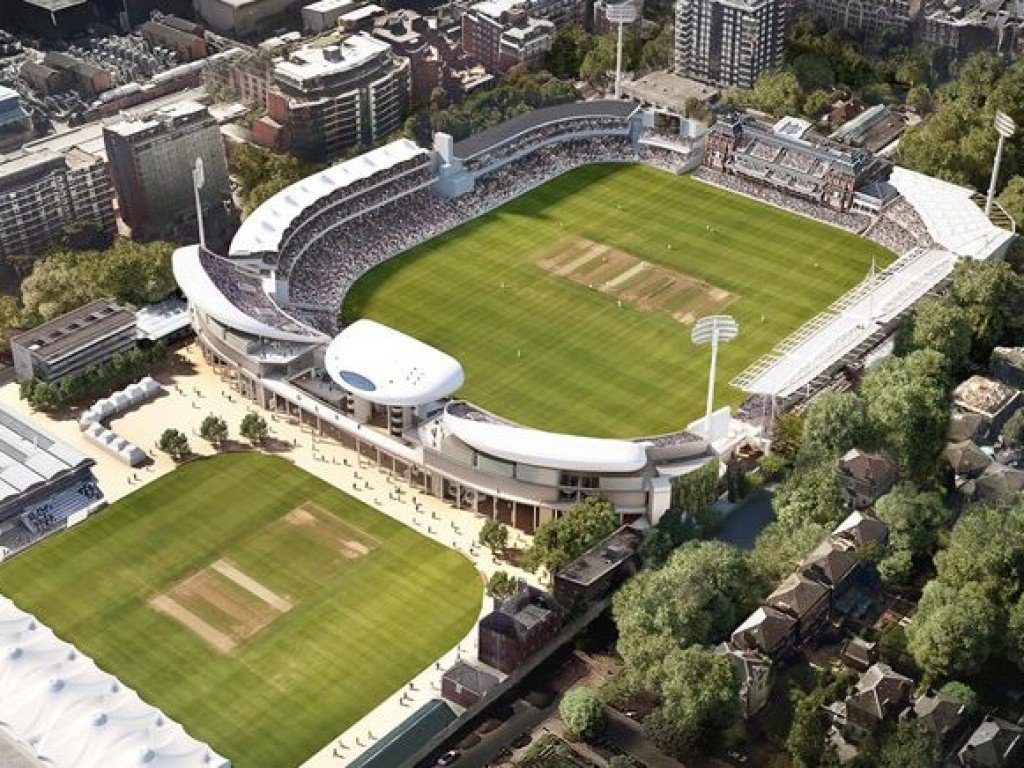 UK. London. Lord's. Center Court. 
Two tournaments. Two finalists. Two winners. No losers.
Yeah, no one lost the Cricket World Cup final and no one really lost at the Wimbledon, too. 
OMG, what a day of sports! The Federer-Djokovich finals @ Wimbledon & the England-New Zealand cricket World cup finals! Such amazing tie-breakers! Absolutely no losers in either match as all individuals/teams played wonderfully. So thrilling that one was hard pressed to choose!

— One in 6 billion (@Multirays1973) July 14, 2019
They will say New Zealand and Roger Federer did. 'Show us the trophies, then', they will probably challenge. 
Tell them to explain the best moments of their lives, using numbers. Then tell them no one lost.
Last over of the cricket World Cup has England needing 9 runs from 3 balls. Looks like the 'English jinx' is making its presence felt again. 
But suddenly, an overthrow turns everything around.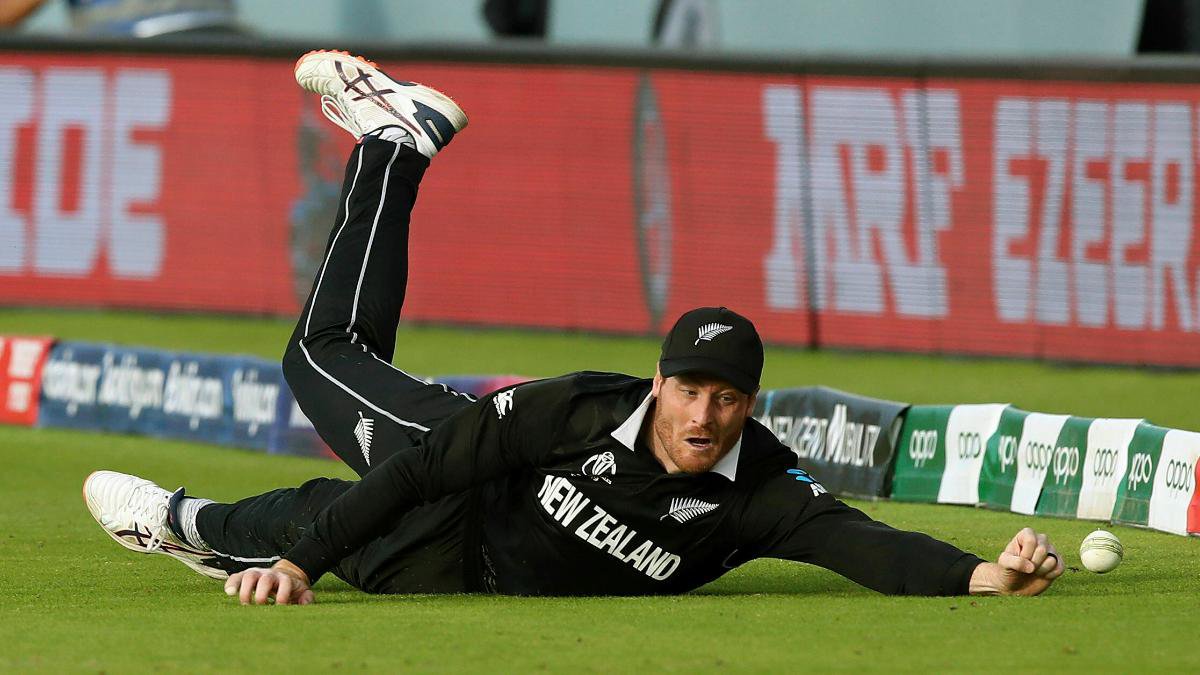 Ben Stokes, yeah the guy who had a fight outside a club, is going for the second run as Martin Guptill throws the ball presumably aiming at the wickets. The ball hits Stokes' bat, though, and goes for a 4. Stokes is awarded 6 runs.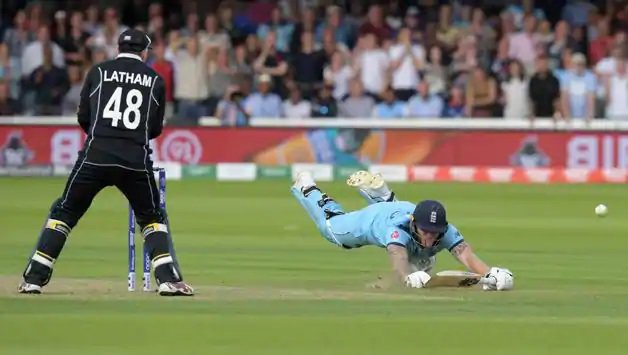 2 balls, 3 runs. 
Only 2 runs are scored in the next 2 balls and the match, is a tie. The World Cup Final is a tie. The World Cup Final between two countries who have never won the trophy, is a tie.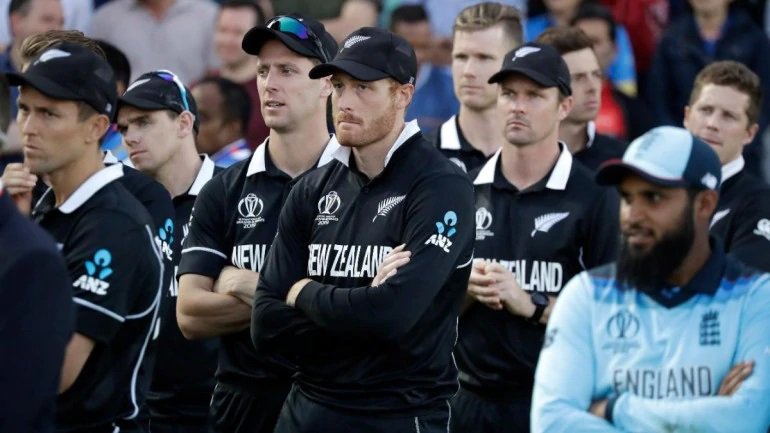 Ooh, that shot, damn. 9-9! What is this set? Looks like that Wimbledon final of 2008 will finally get some time out of the limelight.
Scores are 7-6 (7-6), 1-6, 7-6 (7-4), 4-6, 9-9 (for now).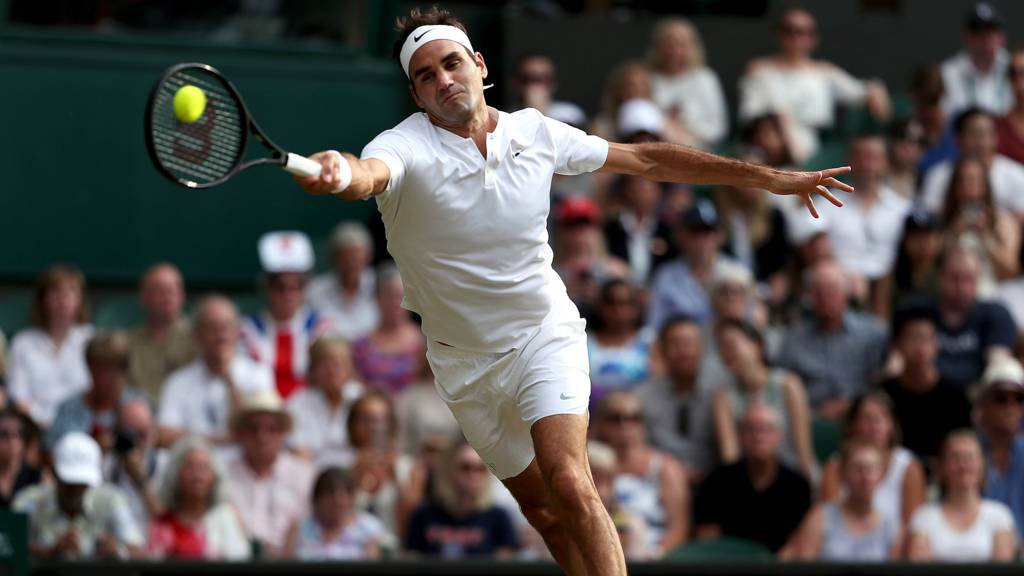 They are not giving up, they are not faltering. No. It's almost as if, if one falters, the other falters too. How ironic, they are going hand in hand, almost.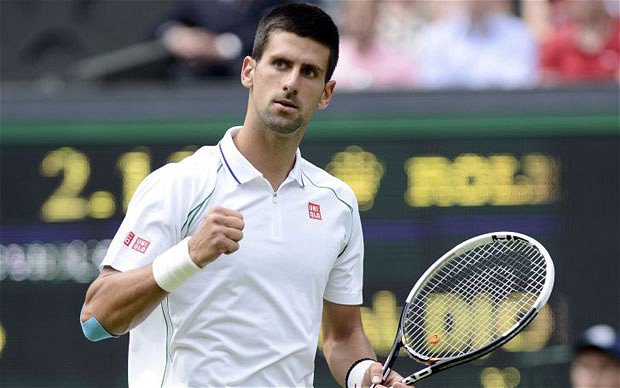 Oh God, don't tell me the super over is a tie too. What? No? Fuck. How is that happening? And why is Guptill crying?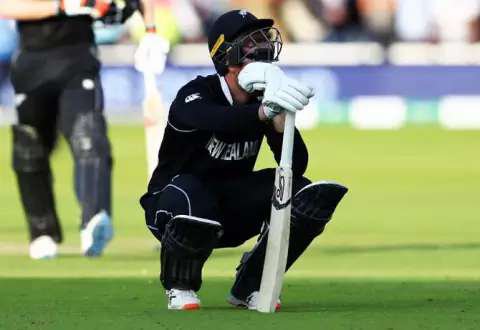 He is crying because New Zealand 'lost'. After 2 failed attempts of finding a winner, the Kiwis lose because their batsmen sent fewer deliveries across the boundary. 
17, as opposed to England's 26, which somehow means they played worse cricket than the hosts.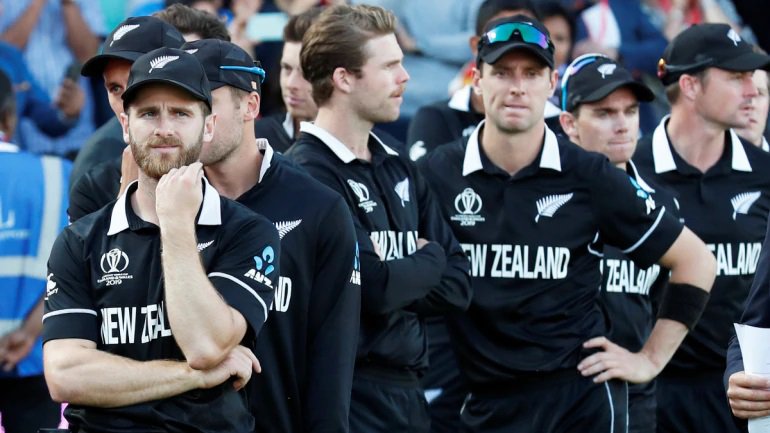 Ah, the World Cup trophy is finally coming home. Not in the manner most people imagined or even wanted it to come, but how are you going to tell this special guest it is not welcome? Of course, it is welcome.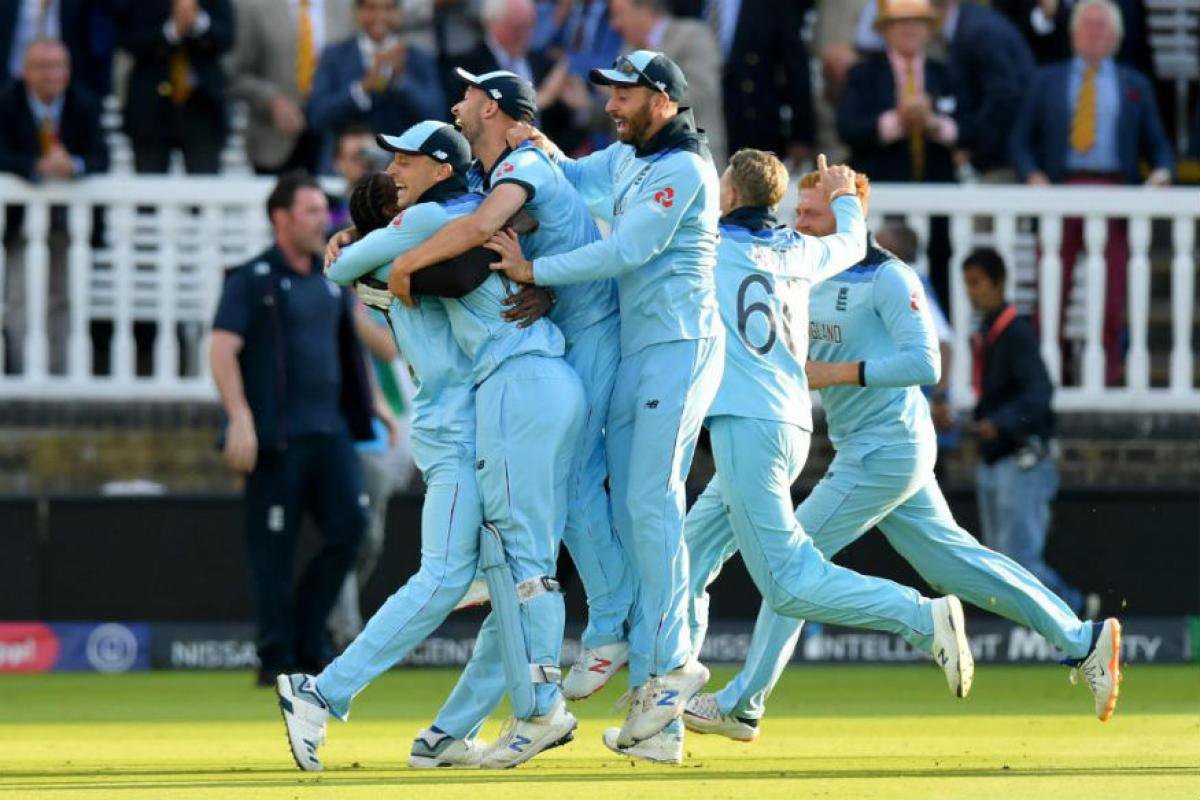 Federer loses. Matches ends 7-6 (7-6), 1-6, 7-6 (7-4), 4-6, 13-12 (7-3).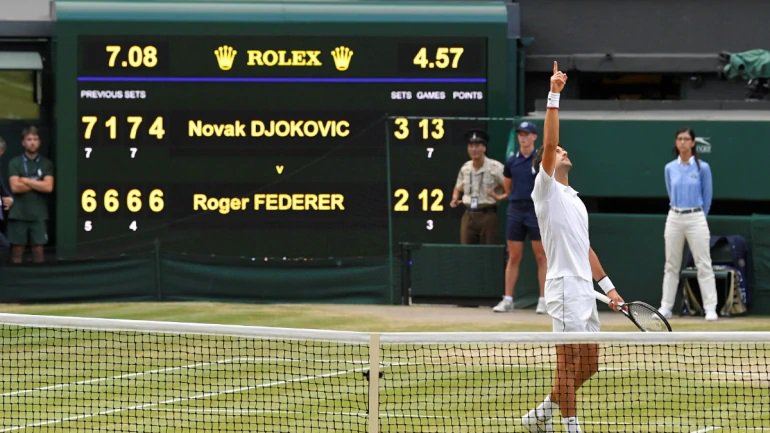 Djokovic manages to defeat the GOAT in a final that has left the spectators wondering about life and other profound things. Oh, and he is now eating grass. Okay, then.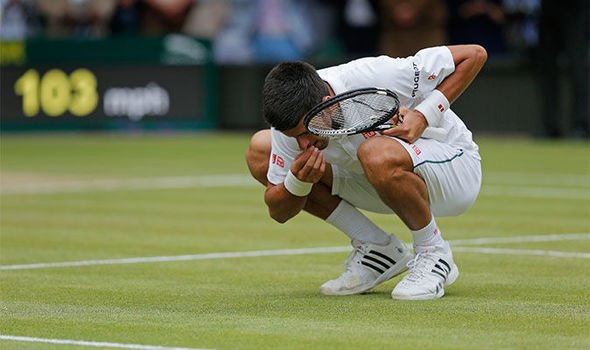 Kane Williamson hasn't showed any emotion in almost 20 minutes. He is smiling, making jokes even, but he seems lost. Makes sense, too. 
He is at a place where no athlete wants to be. The 'what-ifs' from this final will haunt him for the rest of his life. He knows that.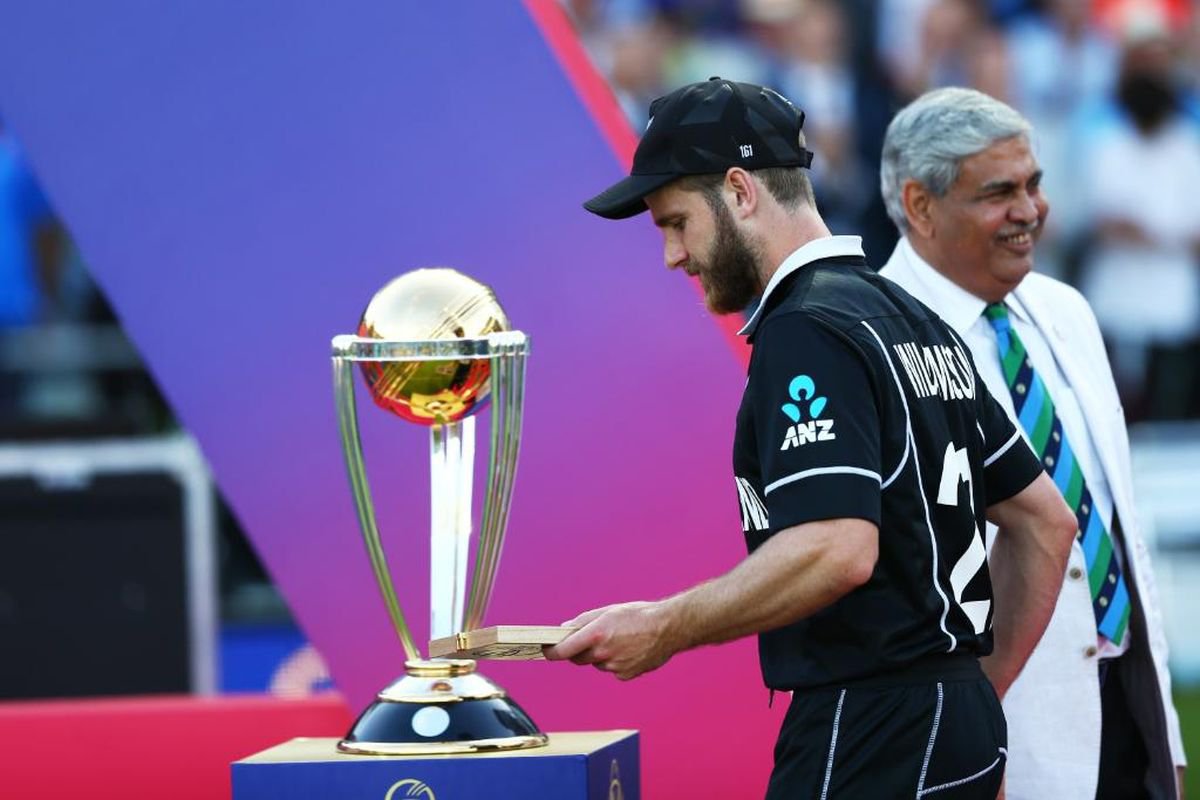 Federer, on the other hand, seems happy. He is smiling and telling the other 37-year-olds that 'it's not over yet'.
It is 2 AM. I want to sleep but I can't. It will take me some time to process what happened.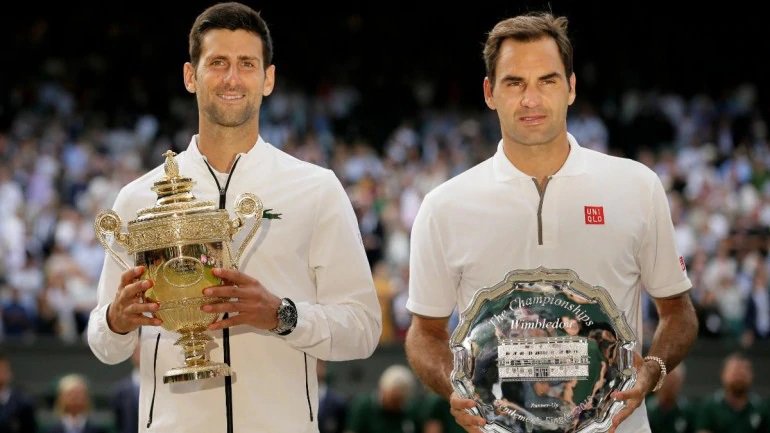 It has been 7 days and I think I have finally processed some parts of it. Well, enough to write about the games.
Which was a wise decision before I forget the details.
You see, years from now, we will forget the scores, we will forget the number of forced and unforced errors, we will forget the boundary difference between England and New Zealand.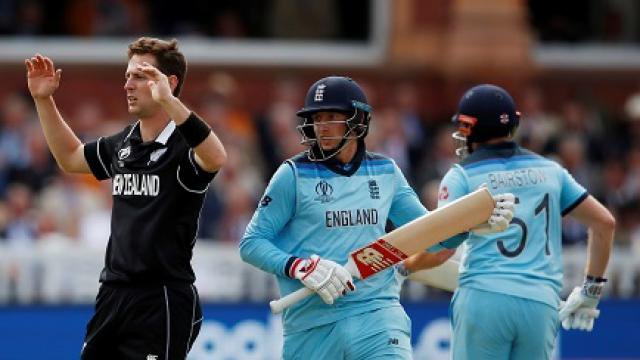 We will remember, though, Ben Stokes sitting on the pitch with his arms up. We will remember Federer and Djokovic walking towards each other after the longest Wimbledon match of their careers. We will remember Guptill crying. And we will remember Kane – strong like a rock.
Those 12 hours last Sunday were like a miracle from Gods who were bored seeing us bored. As I said, it was the day when everyone was victorious: Some got trophies, some didn't and some couldn't find sleep.