In association with
Amazon India
If you have grown up watching Bollywood movies, then you're a Bachchan fan by default. Parampara, Pratishtha, and Anushasan aside, Big B has given us a horde of reasons to love him that goes beyond movies. One of which is his dynamic baritone voice. 
You know exactly what we're talking about. The legendary actor has probably the most unique voice in the industry that feels both soothing and impactful to the ears. Meeting him someday would be nothing short of a dream come true for us. Well guess what? It doesn't matter if we can't meet him, because now we can interact with his godly voice using Amazon Alexa.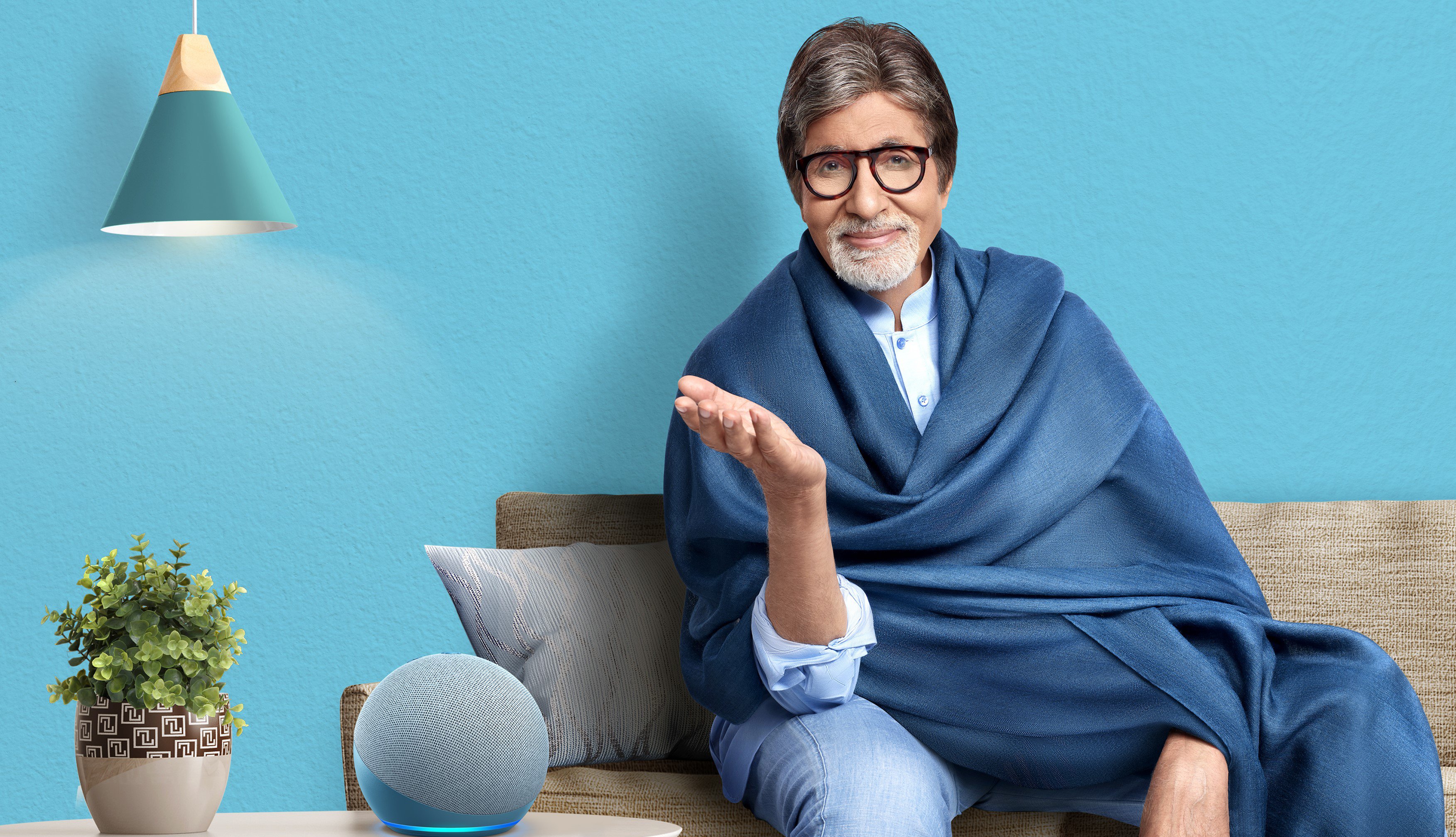 Amazon India has introduced a first-of-its-kind interactive voice experience on its Echo devices and Amazon Android shopping app in Amitabh Bachchan's voice. This means, we can now make our everyday conversations much more interesting by just asking Alexa to introduce us to Amitabh Bachchan. We can simply say "Alexa, introduce me to Amitabh Bachchan." Supercool right?  

This is India's first celebrity voice feature on an interactive device that is bringing together the magic of voice technology and artistic creativity. So now we'll have none other than the megastar of Indian cinema himself accompanying us as we get through our days. We can ask Amit ji to play us some music, set alarms, get weather updates and much more in his signature style. All we need to do is #JustAskAmitJi. 

Apart from this, the celebrity voice experience on Alexa also features handpicked content by Mr. Bachchan, which includes stories from his life, a selection of poems by his father, tongue twisters, motivational quotes, and more. In fact, the superstar himself is giving us some tips on what to ask him. Check it out. 
And now on to the best part, we can experience this celebrity feature on our Echo devices and Amazon Android shopping app at an introductory price of just ₹ 149 for a year. To get started with Amit Ji's voice we just need to follow these three simple steps. 
– say "Alexa, introduce me to Amitabh Bachchan" and confirm the purchase
– say "Alexa, enable Amit ji wake word" on our Echo device
– Go to our Amazon shopping app on our phones (android only), visit the Alexa section in the settings tab and enable "Amit ji" wake word
– Once you set up you can ask, "Amit ji, what can you do?" to get started
We can in fact interact with 
Amit ji's
voice in both English and Hindi on Echo devices. You can click 
here
 to learn more about #JustAskAmitJi. Well, we already have a list of questions we want to ask
Amit ji,
like "
Amit ji
, play songs from Sholay", or "
Amit ji
, recite Madhushala". You can even get to know the actor well by asking questions like, "
Amit ji
, what was your first acting experience" or "
Amit ji
, who is your favourite author?" Did you get your questions ready?