In 2017, two unsuspecting young women carried out the political assassination of Kim Jong-nam, the elder half-brother of North-Korean dictator Kim Jong-un, thinking they were participating in a prank TV show. Yes, it sounds as shocking as it is.
We came across this insane thread shared by Twitter user @JasonKPargin, and it prompted us to read more about this crazy bit of history.
Born in 1971, Kim Jong-nam's early years were in the laps of luxury and in isolation. Apparently, Kim Jong-il wanted to hide his relationship with Song Hye-rim from his father and President of North Korea, who disapproved of her. From 1994, Jong-nam was considered the heir apparent to his father as the supreme leader of North Korea after his grandfather Kim Il-sung passed away. But as fate would have it, he went to exile after "embarrassing" the family in a 2001 incident, and his younger half-brother took his place.
In 2001, Jong-nam was arrested on arrival in Japan for using a fake Dominican passport and a Chinese alias. He was with two women and his son. After being deported to China, he shared he was visiting Tokyo Disneyland. This incident apparently embarrassed his father and led to his fall out with the family.
However, contrary to popular perception, Jong-nam himself claimed that suggesting a "political reform" prompted the fallout with his father, who believed he had turned into a "capitalist." After going into exile in 2003, he occasionally criticised his family's regime.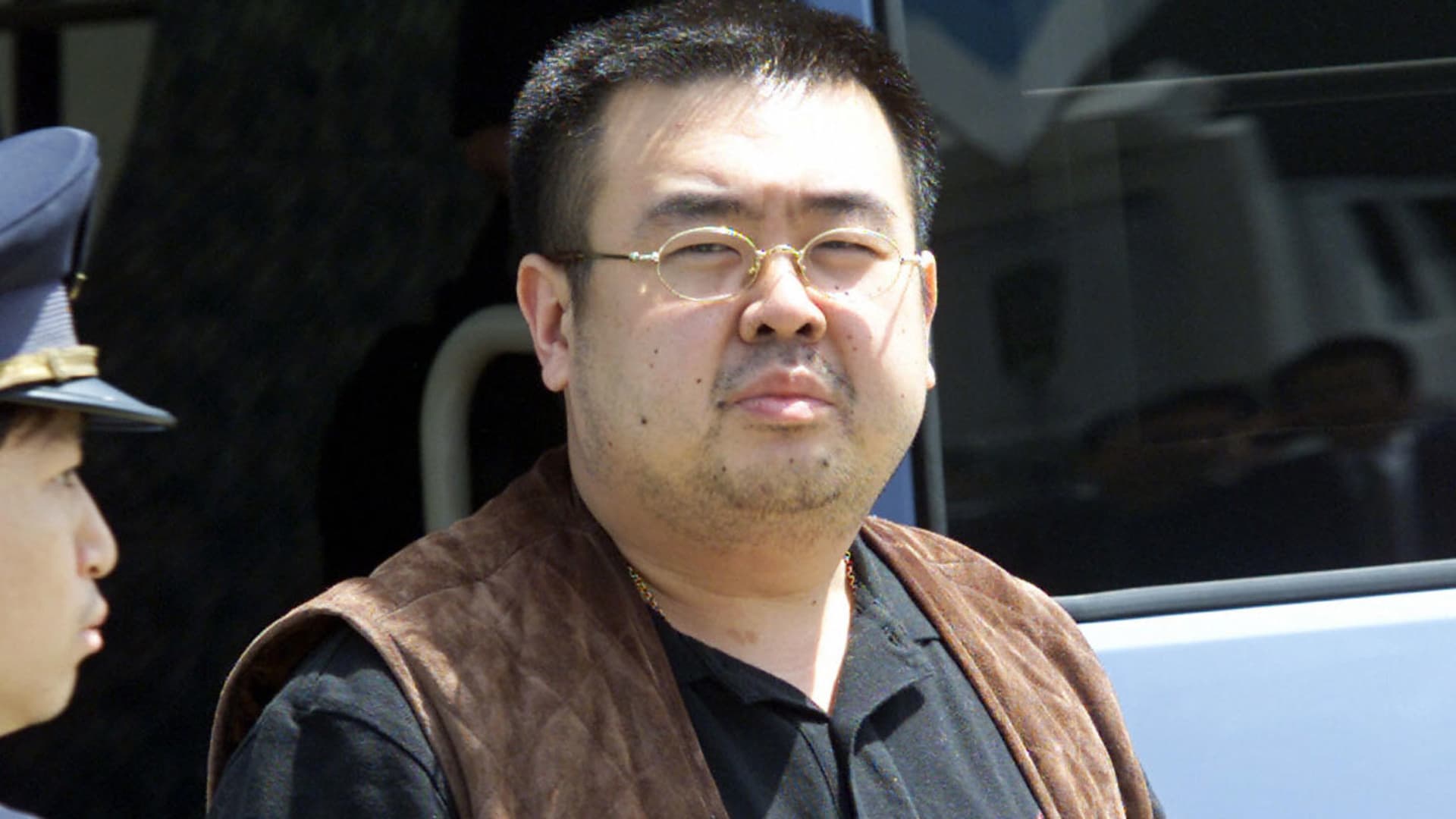 Jong-nam was in Kuala Lumpur airport when two women smeared his face with a powerful VX nerve agent. The CCTV footage of the incident shows him at the airport's information desk seeking medical help. He claimed he felt dizzy after two women grabbed his face. He died within 20 minutes of the incident.
The two assassins, identified as Siti Aisyah and Đoàn Thị Hương, were from Indonesia and Vietnam respectively. In an interview with National Geographic, Aisyah revealed she was recruited by a man named James, claiming to be a TV producer. For months, the two women were groomed to smear random people with lotions & creams. All this while, they thought they were participating in a prank show with hidden cameras.
After Jong-nam died, the two ladies and one of the associates at the airport get arrested. While all charges against Aisyah were dropped in 2019, Hương pleaded guilty to "voluntarily causing hurt by dangerous weapons or means" and was sentenced to three years and four months in prison. However, she later got a 1/3rd reduction in her term.
It is wildly speculated that Kim Jong-un was behind the assassination of his elder brother. However, Pyongyang has consistently maintained that it did not have anything to do with the murder.
Naturally, people who recently learned about this incident are horrified to the core.
You can check out the original thread here. The incident was also covered in a documentary titled Assassins.