I love online shopping 'cause with my busy lifestyle, it's the most convenient and quick way to shop for anything and everything that I need. Also, it semi-protects me from my impulsive offline splurges for sure. Well, I'm a self-confessed online shopping junkie and my house is overflowing with parcels that I gift myself almost every other day. If you're also like me then you must know about the upcoming 
Amazon Great Indian Festival
, shouldn't you? Now, read on and catch up on the top 5 price reveals from this sale and thank me later! 
1. Upgrade to the latest technology with never-seen-before deals on your favourite smartphone brands. And TBH, the deals are so exciting that you can't afford to miss 'em! 
During this Amazon Great Indian Festival, you can get the Samsung M10s at Rs. 8,999, Samsung M30 at Rs. 9,999 and Samsung M30s at Rs. 13,999! Yup, no kidding. Another unbelievable offer in line is the Redmi 7A, which is available for just Rs. 4,999 with an additional Rs. 500 cashback into your Amazon Pay balance. Can you believe that?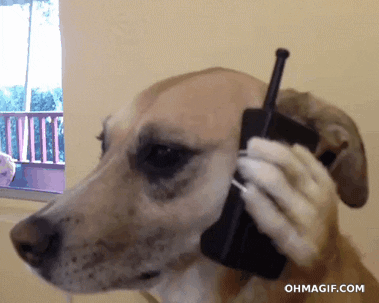 2. Get ready for a whole new viewing experience with an unmissable offer on OnePlus Q1 TV! 
With a QLED & Gamma Color Magic display, Dolby Atmos speakers, Andriod feature with Google Assistant and OnePlus Connect App, OnePlus Q1 TV is the telly that you DEFINITELY need in your life! And during this festive sale, you can get it for just Rs. 69,900. How cool is that? 
3. Refresh your wardrobe with the latest fashion trends this festive season. Then, flaunt your outfits all day err day!
Take your outfit game up by a notch with Amazon Fashion's collection of this season's must-haves from the top brands like Max, Fossil, Puma and UCB! With up to 80% off on clothing, footwear and accessories, and up to 90% off on bags and jewellery, you can stock your closet with all things fancy without burning a hole in your pocket! 
4. Amazon will make sure that your home doesn't stay behind in this 'smart' generation! What can be better than that? 
Amazon Smart Home products are going to be on the lowest-ever prices starting at Rs. 2,299 only! Incredible, isn't it? And, guess what? You'll also get a free Smart Bulb with Amazon Echo Dot! So, if you're a freeloader like me then you know from where you gotta shop, right? 
5. Sort your festive gifting woes with unmatchable discounts on home and kitchen essentials! What else do you even need? 
This festive season, shop for all the home and kitchen essentials at the best prices! And yeah, you can also get additional discount coupons and special offers on a wide range of products! 
Ab intezaar kis baat ka?
Get ready for the biggest online sale of the season from 29th September midnight to 4th October. Now go and load your carts already 'cause
iss baar khushiyon ke beech budget nahi ayega
! Also, with an 
Amazon Prime membership
, you'll get early access to the sale on 28th September at 12 PM! So, don't wait anymore and shop 
NOW
!