We often debate about the kind of family environment that is most suitable to raise a child. While many people like nuclear family, a section of janta prefer joint family system. For nuclear household, some desis argue that it's a concept of western culture and it makes people forget their family values which are deeply-rooted in our Indian culture. Hence, such families are not suitable for children to grow in. Some of us feel otherwise.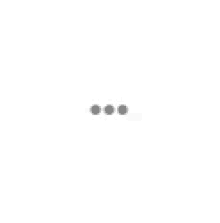 Speaking of which, a Twitter user, @MunibaHasan7, recently called joint family system the "most hostile environment" for children. 
The user backed her claim saying that there is no use of family values when a child witnesses family feuds and other conflicts in the joint family household while growing up.
Netizens are divided on this opinion:
Many Twitter users agreed to the aforementioned opinion that joint family is a hostile environment for children. Some of them also remembered their own experiences.
100% agreed! For me the joint family system nurtures hypocrisy, verbal violence, power politics and through misogyny. The children of the weak parents suffer the most!
- @ayeshakhalid75
YES. About time Indians realise life isn't one big Sooraj Barjatya film. And even those suck.
- @KhalnayikaFinal
Many netizens called joint family "the best system" for a child to grow up and shared its advantages in their respective tweets. Some of them pointed out that calling such system a hostile environment for children can't be generalised.
Joint family system have pros and cons. I live in joint family system. In joint family system, no one can enjoy privacy٫ you will have to ask for very small things from family but in joint family system, every person is ready for your help in the time of sorrow and happiness.
- @Aamirkh52713299
Joint family system isn't the problem. People are. We should stop blaming the culture just to escape.
- @sassyuchiha0022
Nuclear or joint, both have their pros and cons. It's a matter of choice, of course. To quote one Twitter user, I believe "joint family system isn't the problem. People are." What do you think of this opinion?