Looks like even our premier institutes can not boast of hygiene as students of IIT-Delhi have claimed that they found a dead mouse in their meal. Baby mouse to be precise. 
Jayant Darokar, an 18-year-old student, was taken by surprise when on Tuesday morning he spotted a dead mouse in his coconut chutney. Unfortunately, many other students had already consumed it before the shocking accidental discovery. 
In a Facebook post on his college's Aravali Hostel page, Darokar posted a picture of his breakfast that has since raised concerns over the premier institute's carelessness.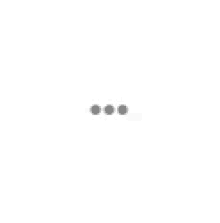 A third-year student told The Pioneer without being named, "On Tuesday morning, between 7:30 to 9:30 breakfast is served to us at the Boys Hostel mess. While we had taken our share of the food, one of the students, Jayant shrieked in terror when he found a small dead rat inside the thick white chutney in his thali."
He also specified how previously the students have complained of spotting cockroaches, ink, and honeybee in meals, but no action was ever taken. This time however, the bubble seems to have burst as several took to social media to express their frustration. 
"The number of viruses, diseases that a mouse can spread by touching us is insane, let alone eating chutney made with the mouse.I request you guys to share this photo and let everyone around you know, that all the hype around this college created by ignorant parents and these coaching institutions is a bloody farce. We live in fear of not only the surmounting academic pressure but also in fear of food poisoning, dengue, cholera dysentery and all the worst of diseases (sic)," Jashan Suri, a student at IIT New Delhi wrote in a Facebook Post. 
Previously, nine students from a Delhi government school were hospitalized in February this year after consuming mid-day meal that had a dead mouse in it. 
(Feature image source: Facebook)