Rishabh Pant was recently clicked with Tim Paine's wife and kids at the Australian Prime Minister Scott Morrison's residence, ahead of the fourth test. And the internet is losing its mind.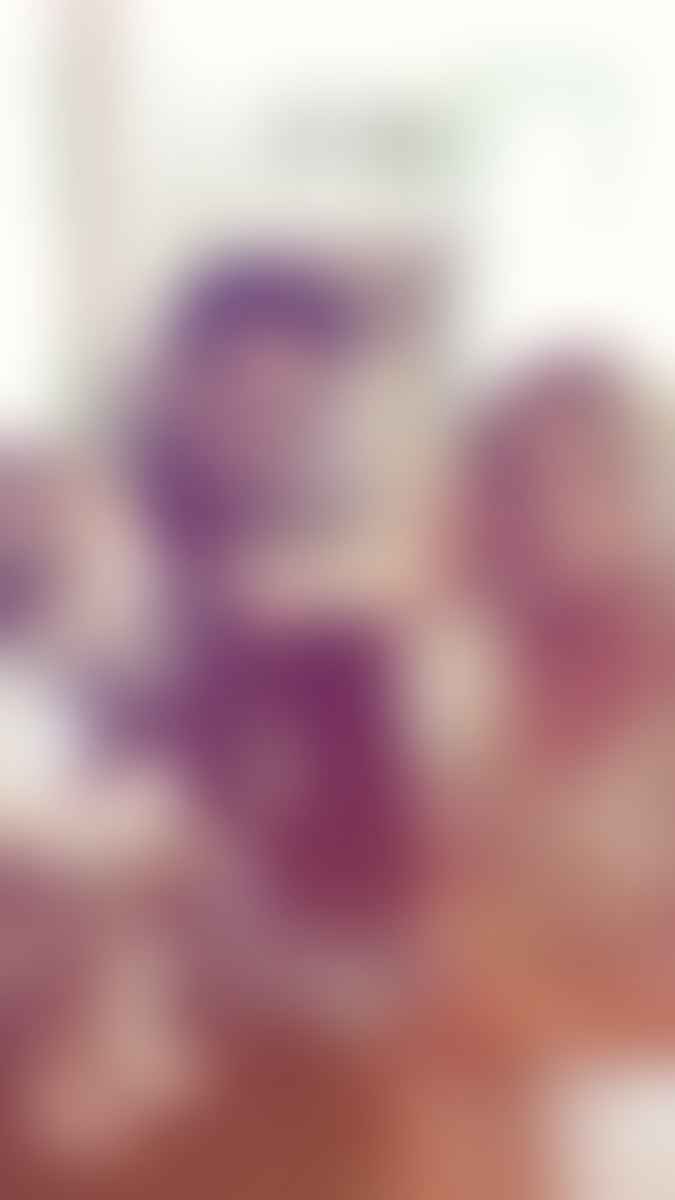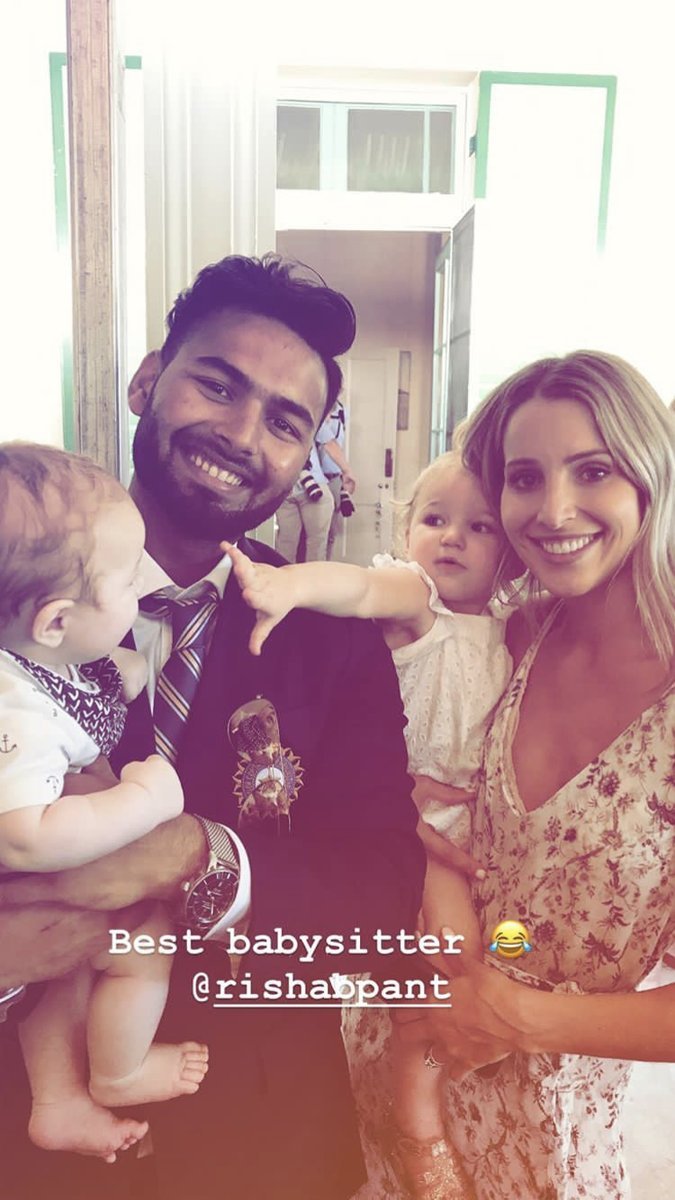 Tim Paine had asked Rishabh Pant if he could babysit during the Boxing Day Test between India and Australia.
In a series of on-field sledging, Paine asked Pant,
"Do you babysit? I can take my wife to the movies while you watch the kids."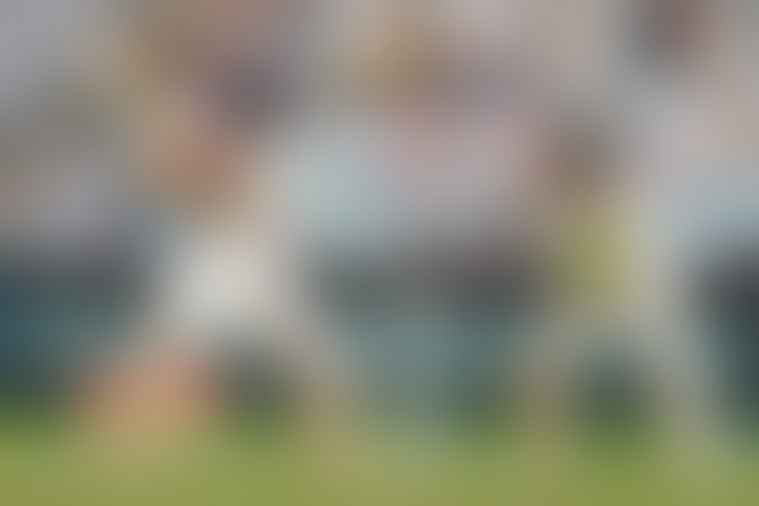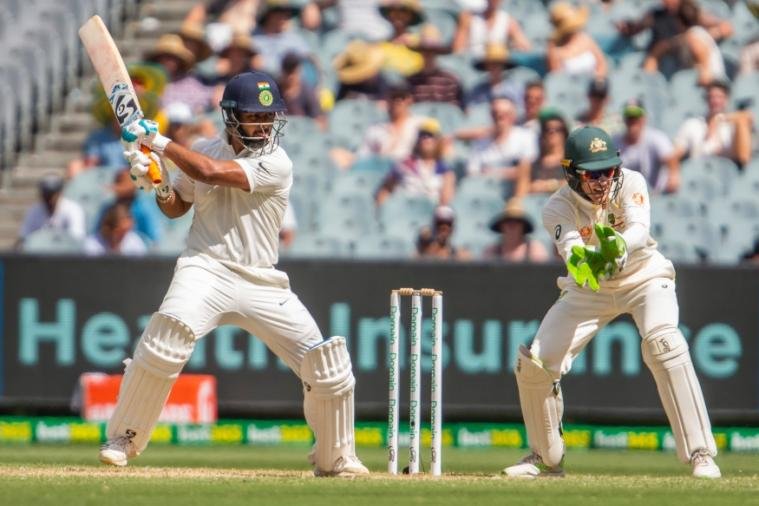 Later, Bonnie Paine took to Instagram to share a picture of Pant with her kids, along with the caption, 'Best babysitter'.
Tim Paine to @RishabPant777 at Boxing Day Test: "You babysit? I'll take the wife to the movies one night, you'll look after the kids?"

*Challenge accepted!* 👶(📸 Mrs Bonnie Paine) pic.twitter.com/QkMg4DCyDT— ICC (@ICC) January 1, 2019
This 'wholesome' picture is already winning the internet. Some netizens are appreciating the message of true sportsmanship, that this picture entails, instead of 'hatred against each other'.
Tim Paine : Will you babysit my kids while I take my wife to movies ?Rishabh Pant : Challenge Accepted. Thug life 😎 pic.twitter.com/ZBoiWqlGcn

— Harsha Bhogle (@bhogleharssha) January 1, 2019
While arm chair critics and keyboard warriors increase their hatred against each other over on-field issues; real sportsmen show how and where to draw boundaries. This is as good and wholesome a picture you will ever see #RishabhPant #AUSvIND pic.twitter.com/elXU6QloPQ

— Sudarshan Ramarajan (@Suddu_R) January 1, 2019
This is exactly how the game should be played. Well done, Tim Paine and Rishab Pant. 👌🏽👌🏽 pic.twitter.com/ZI4VCallgu

— abhishek (@ABeeShakeG) January 1, 2019
Everything about Rishab Pant is quite likeable. https://t.co/DE5OoAgK1d

— Rakesh (@rakmasterg) January 1, 2019
But Tim Paine had clearly said Rishab Pant should babysit when he and his wife would be going for a movie one night. pic.twitter.com/D9sBiBpdPm

— Goan Patiala (@TheGoanPatiala) January 1, 2019
Rishab Pant winning hearts. 💕

— ` (@ughwhatever) January 1, 2019
Winning hearts, indeed.