Prime Minister Narendra Modi recently adopted Kakrahia, a village in Varanasi, under the Sansad Adarsh Gram Yojana. After Jayapur and Nagepur, this is the third village which PM Modi has adopted under the scheme. 
Will Kakrahia succeed in covering all the aspects of an 'adarsh gaon'? We take a look at how the earlier two villagers are faring.
What is Sansad Adarsh Gram Yojana?
Under this scheme, each Member of parliament needs to choose one village each from the constituency that they represent, except their own or their in-laws village, and make it a model village by 2016.
They are also bound to develop three villages by 2019 and a total of 8 villages each by 2024.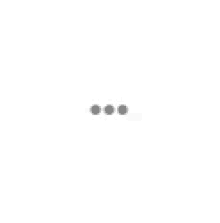 Here's how Jayapur and Nagepur are doing:
Roads:
Soon after the PM announced the adoption of these villages, construction of roads became the prime focus. It was reported that the road leading to Jayapur became bumper-free during initial days. However, because of poor construction quality, most of these projects have now granulated and generated holes, reported Economic times.
:
Modi's Swatch Bharat Abhiyan seems to have gained not enough momentum in two villages. Satyendra Kumar, a second year B.A. student at Sardar Patel Mahavidyalaya, Badhaini told India Today that out of 400 toilets constructed, only 20 %of them are being used by the villagers.
As per an Economic Times report, most of the toilets in Jayapur have broken doors, no running water and have now turned into storage spaces for cow dung and firewood.
Reports also said that the designs of these toilets lack source of ventilation and natural light. The Soak pits are constructed directly under the seat which leads to fetid smell.
Power Supply:
Villagers in Jayapur get 12-14 hours of electricity in a day and the credit goes to two 25 KV solar panels installed at an estimated cost of Rs 70 Lakh.
Nagepur is also in the process of setting up a 50 KV solar plant but, the one in the village is on the verge of shutting down. This is following a dispute between the firm that set the plant and land owner.
The batteries of Solar street lights and motors installed on roads in Jayapur have reportedly been stolen.
Health:
Indian Express reported that Jayapur is still waiting for its own hospital.
Employment:
The government seems to have paid more attention towards things which can be glorified easily instead of working on providing basic amenities like employment, say reports.
As per Indian Express, youth in the two villages are still waiting for better employment opportunities. Moreover agriculture in the village has declined. 
A retired agricultural scientist told Scroll, "Till two years back this village was known for its innovative farming. But once it was adopted by Modi and expectations went up, agriculture became a casualty. Many young farmers saw in this drama a way to make quick money. They became contractors and started neglecting agriculture."
All in all, there is still a long way for Jayapur and Nagepur to become 'model villages'.
The question now is, will PM Modi succeed in achieving all targets under the Adarsh Gram Yojana in his villages by 2019 or not.