As Donald Trump becomes President Trump, the 45th head of the United States of America, to the uncomfortable surprise of many, it might be time to take a look at the man behind the posters and the outrageous statements that seem to have become his identity.
The 'flamboyant' billionaire playboy has come a long, long way. Here's a brief history of his life: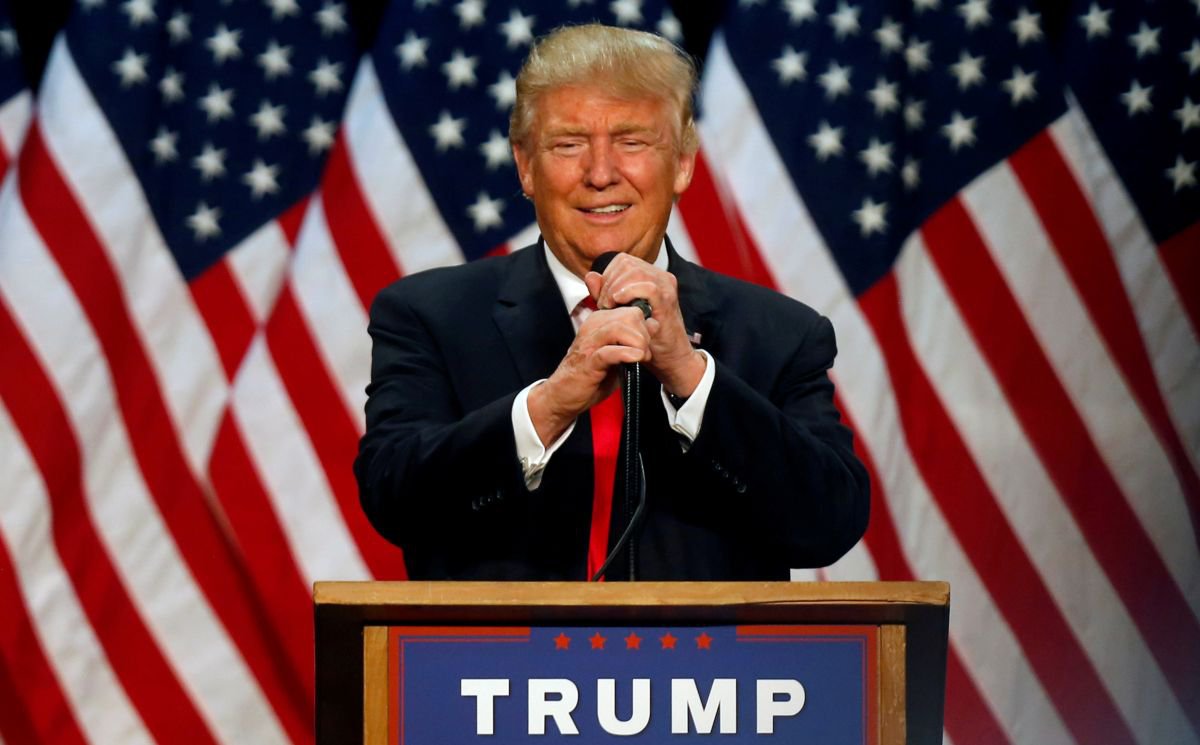 Family Life and Education 
Donald Trump was one of five children, born to wealthy New York City tycoon in 1946, and received what may be called a 'privileged' childhood, growing up in his infancy home in Queens's Jamaica Estate, an exclusively all-white suburb of rich Americans. 
That is, up until he was sent away to military school for alleged misbehaviour. However, an energetic Trump quickly became a star athlete in New York Military Academy, and went on to graduate with economics from Wharton School. According to reports, he was notorious for his brash and bully-like behaviour, and was often involved in fights. 
As Freddie Trump, the older of the Trump brothers, fell into disfavour with their father Frederick C Trump, Donald was the clear choice for taking the family business forward. Trump apparently often berated Freddie on his non-committal attitude towards the business. Freddie wanted to be a pilot instead, and eventually did not live to see his little brother become the 45th American President.
Business – Early Beginnings 
Often referred to as a real estate mogul, one of the first things Donald Trump did upon inheriting his father's construction company in 1971 was to rename it as 'The Trump Organization'. (TTO).
 The organization has grown since then to become a holding company for all of Trump's real estate ventures and other businesses.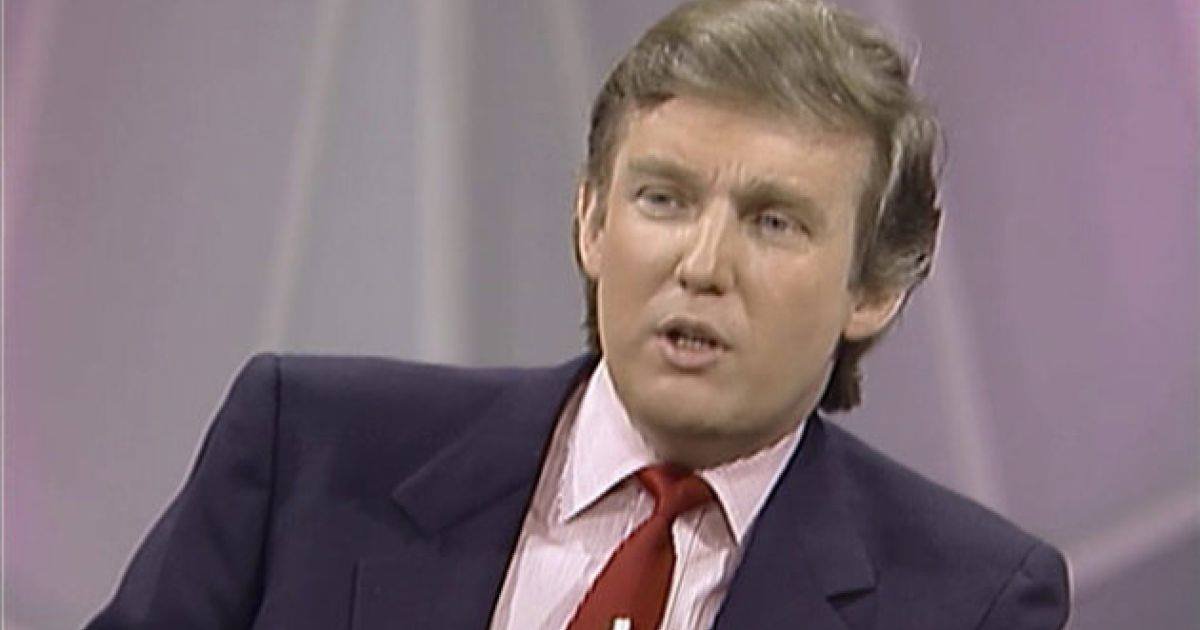 By 1975, Trump was the President of TTO, and by 1978 the Trumps has become a well enough known name in real estate and construction circles. It was also 1978 when he entered the Manhattan scene with the 'Grand Hyatt Hotel' project, which gave the rundown Commodore Hotel a ravishing new facelift. His bold new designs generated many reviews, both good and bad. But for Trump, any publicity has always been good publicity.
In 1983, work was finished on what was to be known as Trump Tower, an ode to Trump's seemingly blind ego and located bang in the middle of New York's favourite Fifth Avenue. Vaguely reminiscent of a certain Stark Tower in a certain comic book, the 58 -storey high building is home to Trump himself,  is the headquarter of  TTO, includes a number of high-end condominiums and stores and is today a tourist attraction.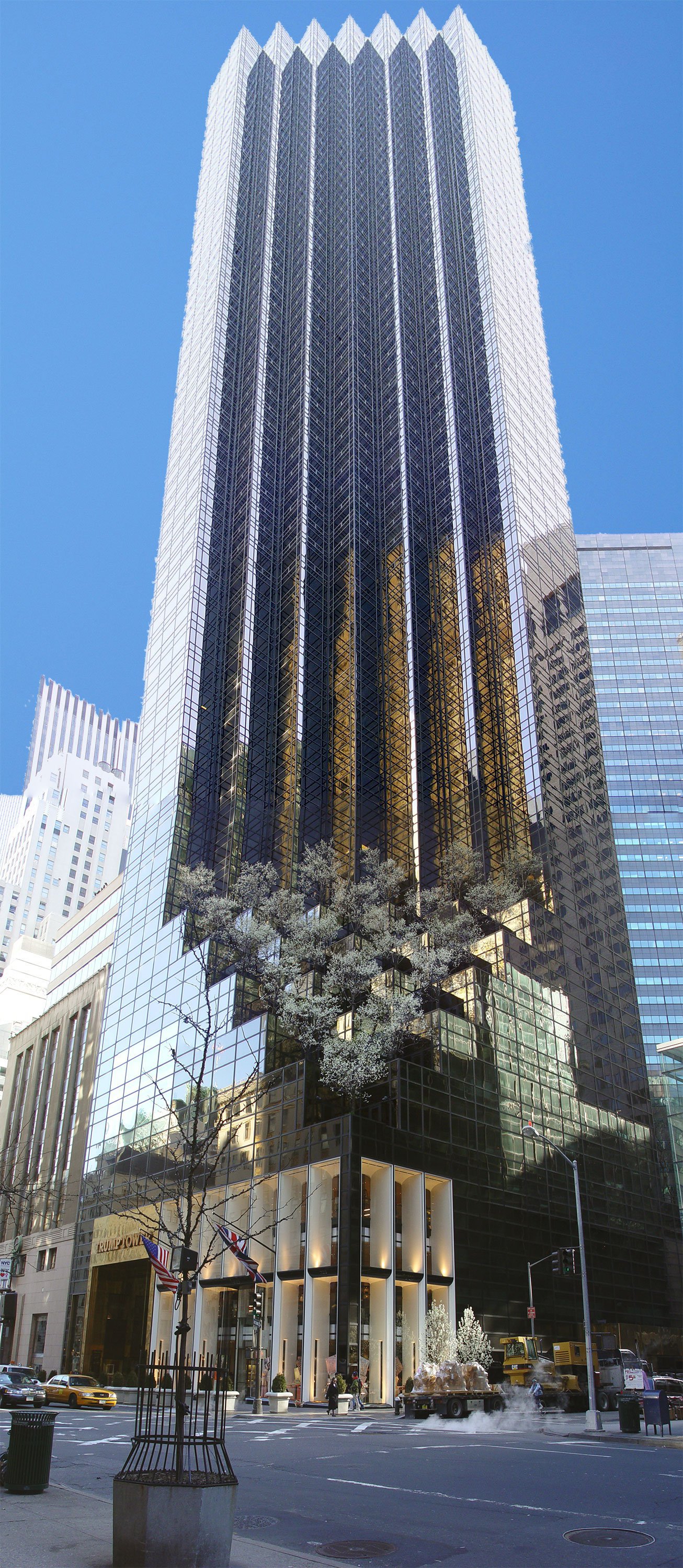 Real Estate To Casinos
With thousands of constructions to his name, Trump entered the world of systematic gambling in 1984 after Harrah's in Trump Plaza opened in Atlantic City. Despite it's poor turnout, he went on to acquire more property and casinos including a $320 billion Hilton property, which he remodelled into the hotel/casino Trump Castle. 
He also bought properties in Florida's luxurious Palm Beaches, often turning them into part-time retreats and private clubs. One of these acquisitions became the Trump Plaza of the Palm Beaches, adding yet another casino to his cap. 
In 1988, he went on to acquire the Plaza Hotel in Manhattan, and then the Taj Mahal Casino in Atlantic City. The latter was built for 1.1 billion, and at the time of its inception, was the most expensive casino ever built. 
Bankruptcy
As it turned out, $675 million of the 1.1 billion used in the construction Taj Mahal Hotel were paid in junk bonds. The institution soon became bankrupt. 
Even though it recovered, and Trump even acquired the property back later, his tryst with  bankruptcy was far from over.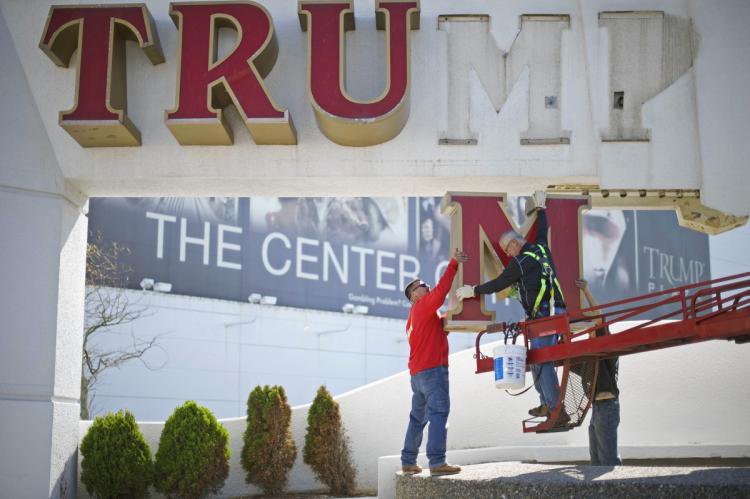 His hotels and casinos have filed for bankruptcy a total of 6 times, even though Trump himself never filed for it. Trump has admitted to 'playing' with bankruptcy laws to keep his institutions afloat during ongoing legal negotiations. 
Trump-Trump-Trump
Donald Trump went on to acquire more and more properties, to which he kept slapping his last name: Trump World Tower, Trump Place,  Trump International Hotel and Tower. In fact, his name worked so well that even other towers wanted to buy his name! Trump Towers Istanbul paid Donald Trump to borrow his name. 
Apart from casinos, clubs, and other commercial buildings,  Trump also owns several golf courses and resorts in the US, as well as around the world. He is also involved in professional sports, and once owned a Football club, New Jersey Generals. He also organised occasional boxing matches inside Trump Towers, was involved in a venture with Mike Tyson, as well as WWE's Wrestlemania.  
He has also written several books and owns a line of merchandise that includes products ranging from neckties to plastic bottles. 
 Beauty Pageants and TV
But Trump was not just a dry businessman. He had many interests and he liked to pursue them all. Trump has been the owner (or at least part owner) of all the Miss Universe, Miss America, Miss Teen America pageants from 1996 to 2015.
He started hosting and producing NBC's 'The Apprentice' in 2003, (which was also shot in the Trump Towers) in which he fired a lot people in order to hire just one at the end of the season. He liked it so much that he has a copyright on the phrase 'You're fired'.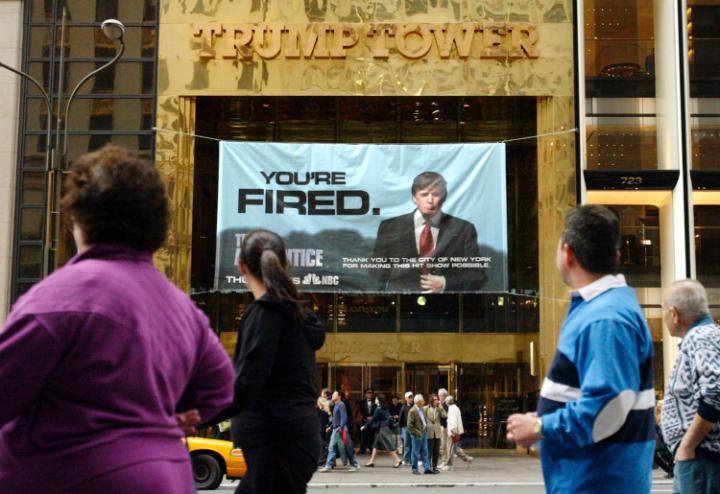 He has appeared in several television shows and films including Home Alone 4, Zoolander, Wall Street: Money Never Sleeps and The Associate. Since 1999, he also owns a modelling company that has brought over 250 foreign models to the USA. 
Politics 
Trump started featuring in politics mainly post-1987. In the 70s, he endorsed Ronald Reagan's politics. By '87, he had joined the Reform Party, which he left, only to join the Democrats in 2001, where he supported legalization of drugs and women's choice on abortion. 
However, in 2009, he shifted allegiances again by rooting for Republican candidate John McCain as President, after which he formally joined the Grand Old Party, the one which finally, begrudgingly offered him a ticket for presidency.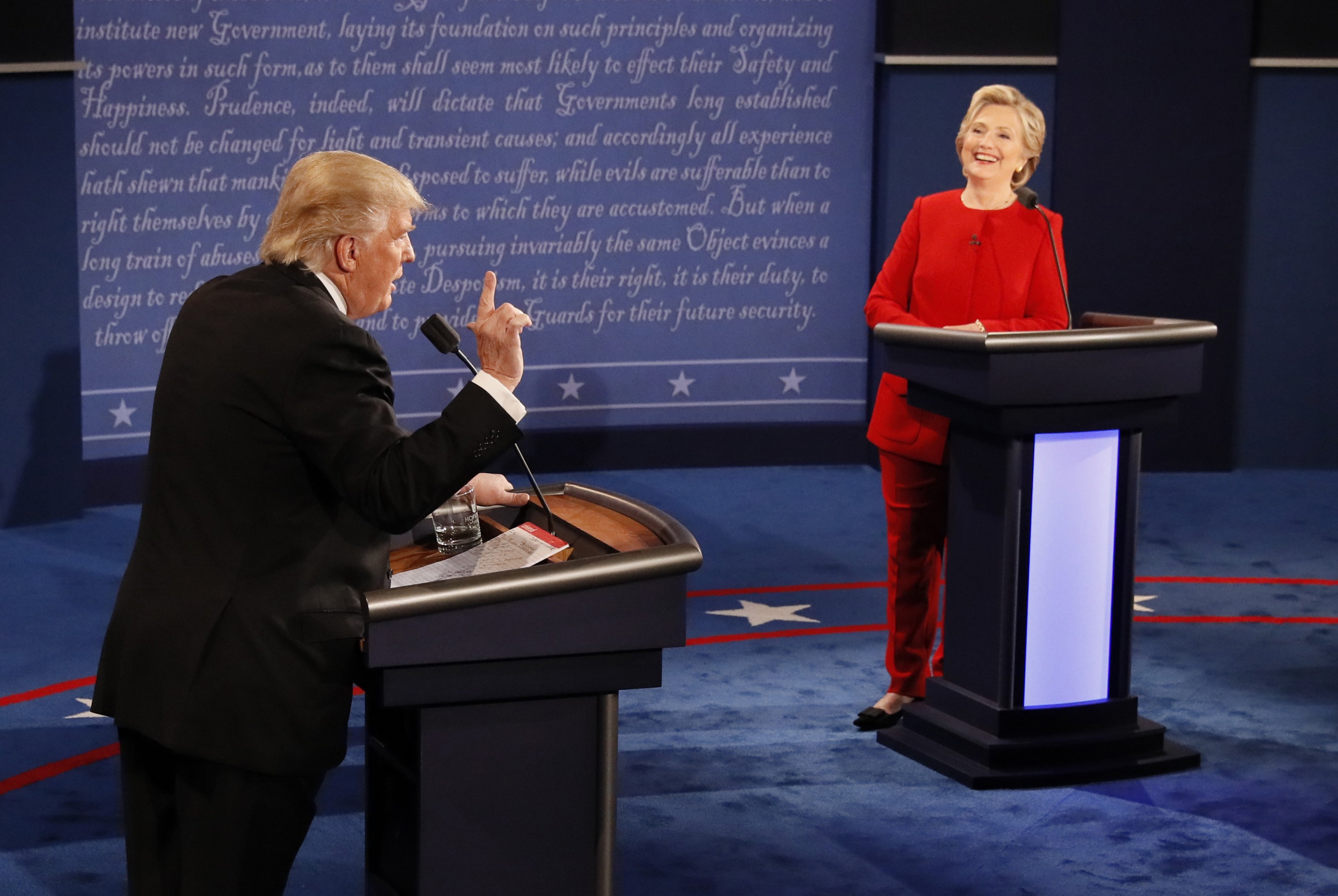 Even though Trump had floated the idea of running for president in 1988, 2004, and 2012, it was only in 2015 that he formally announced his plan to run for President. He is being hailed as an expression of a new right wing in America, and in his campaign, (which he claimed was self-funded), he spoke against issues such as immigration, Islamic terrorism, loss of US jobs to foreigners, and national debt among other things. 
His winning war cry was 'Make America Great Again', though critics claim closet  racists, xenophobes, gun nuts and white supremacists form a major chunk of his supporters. He is also credited with several 'birthing' controversies regarding former President Barack Obama's origins. 
Controversies and legal hassles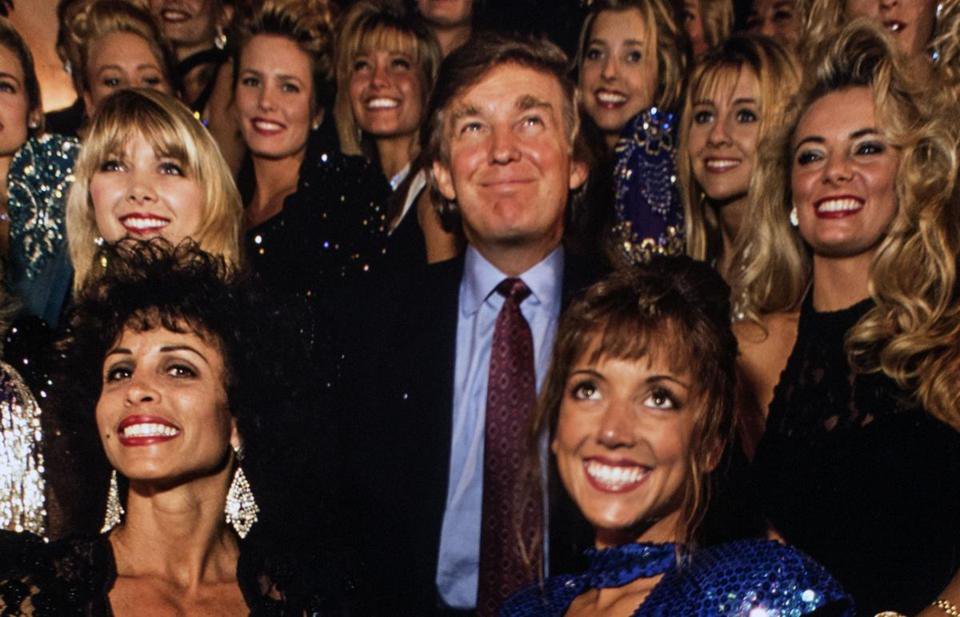 Donald Trump, if nothing, is a man of controversy, right from the beginning of his career. His for-profit education company, 'Trump University' was sued for $41 million in civil lawsuits in 2013 for being a fraud. The Donald J. Trump Foundation, a private foundation owned by Trump is also under the scanner of New York's Attorney General for possible self-dealing and tax evasions.
Most of Trump's business biography is sketchy since it is based on incomplete data and obscure facts. There is immense debate about his net worth, with many claiming that he is not actually worth as much as he says. Trump has never publicly revealed his tax returns. 
Trump has also been accused of racial discrimination when he and his father refused housing to African Americans on several pretexts. Trump also got in a spot of trouble about using undocumented Polish workers in his construction sites, and paying them below standard wages. 
Personal Life 
Trump has been married thrice. His first wife, Ivana Trump, was a Czech model and athlete, who later took charge of many of Trump's businesses, and bore him three children. After an ugly split, Trump married actress Marla Marple, who bore him a child, before they too, divorced. The children from his first two wives are in-charge of most of the functioning of TTO.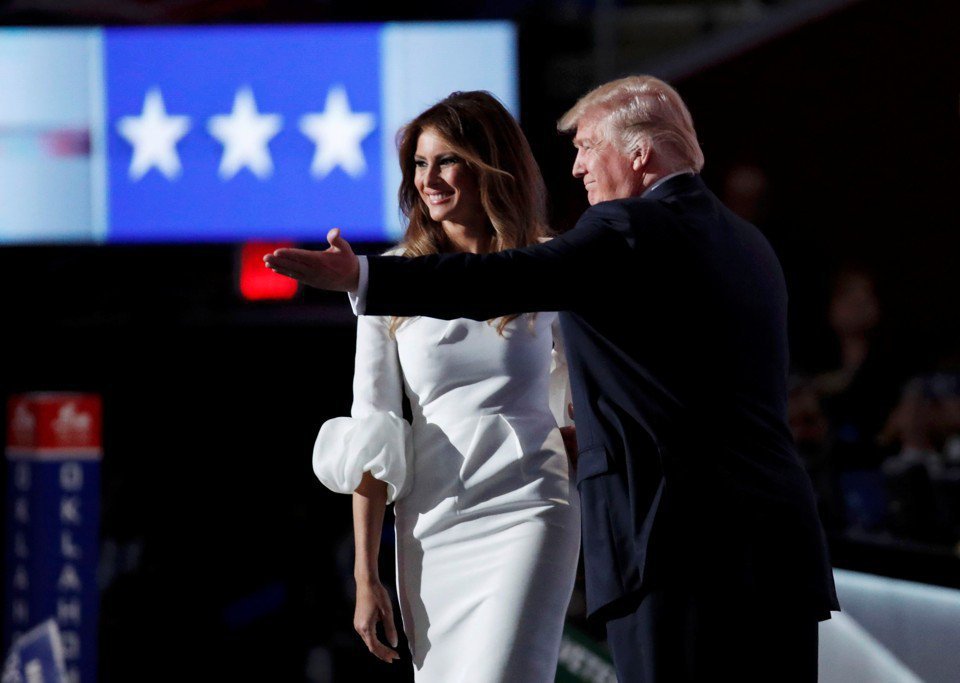 Trump is currently married to former model Melania Knauss, who has borne him one son. The two have been married since 2005. 
Sexual Harassment 
Trump has also, time and again, run into trouble and the occasional lawsuit with charges of harassment of women. During a recent campaign, an old recording of Trump bragging about grabbing and forcibly kissing/groping women seemed for a while to be the last nail in his presidential coffin. Several other allegations of sexual harassment were reported by at least 15 women. 
He has claimed in interviews that he often walked in unannounced to where models in his beauty pageants were changing, claiming he could do it since he was the owner. He is said to have defended Mike Tyson when the boxer was serving time for a rape case, and that  he fought boxing matches in the Trump Towers while out on parole. 
 He has also previously been accused by his first wife Ivana Trump, of 'violent assault', and is often referred to as a misogynist by critics and commentators, based on his erratic comments regarding women (remember Megyn Kelly?)
As the man celebrates his historic win today, a peek into his history might prove useful. It might help when Donald Trump takes over as President in 72 days. 
Feature Image Source: Reuters/Facebook