Elections are the time when maximum political controversies break out in the news. And here is one more to the addition from West Bengal which has landed the ruling Trinamool Congress (TMC) in the dock.
Ahead of the upcoming state assembly elections, a sting operation video has surfaced showing TMC leaders accepting cash for favours.  The video called 'X-files' was released by Narada News on Monday which shows all the senior leaders of the TMC, including party vice president Mukul Roy, three Cabinet Ministers and six sitting MPs, accepting money from a person for favours to a fictitious Chennai company named Impex Consultancy.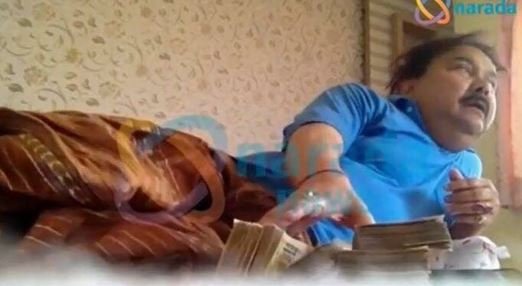 As the video is going viral across social media platforms, TMC is facing the wrath of other political parties. "The sting operation has clearly shown a galaxy of top TMC leaders involved in unethical manner in which money was being accepted. Now this is a very serious charge. This resoundingly vindicates what CPI(M) has been saying for some years now. We demand that there should be a thorough investigation into this,"  said CPI(M) general secretary Sitaram Yechury demanding a speedy action by Centre on the matter.
"It is shameful that this party is still in power. They have looted thousands of crores of people's money. The ECI (poll panel) should look into the matter," said CPI(M) state secretary Suryakanta Mishra at a rally as per a report by The Hindustan Times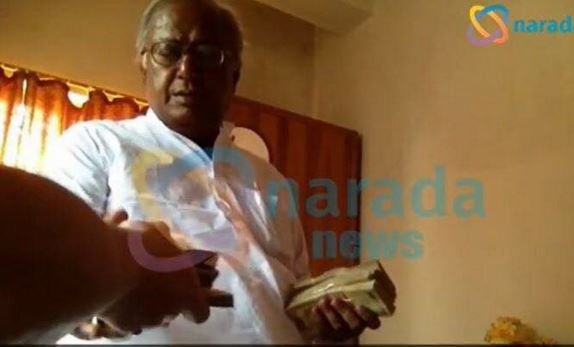 TMC, however rebutted all the allegations and said that it will file a defamation case against the makers of the video.
"We are completely transparent. (Chief Minister) Mamatadi's credentials are impeccable. The people of Bengal know. We are busy with elections now. So whoever has concocted this smear campaign, please go ahead and concoct your smear campaign or your doctored video," TMC MP Derek O' Brien said reports Indian Express.
The video was produced by Mathew Samuel, former Managing Editor of Tehelka magazine which is owned by Trinamool MP K.D. Singh's Anant Media Pvt. Ltd. "The sting has nothing to do with the West Bengal poll," Samuel said as per a report by The Hindu.
Here is a the video:
(Image and Video source : YouTube/BJP West Bengal)