One of India's most dynamic and powerful woman politicians, J Jayalalithaa breathed her last on Monday in Chennai sending shockwaves across the country.
Jayalalithaa, tinsel town heroine who practised politics on her own terms to remain one of the main poles of Tamil Nadu politics for three decades, was a feisty leader with a lot of grit and determination staging remarkable comebacks despite setbacks on account of corruption cases.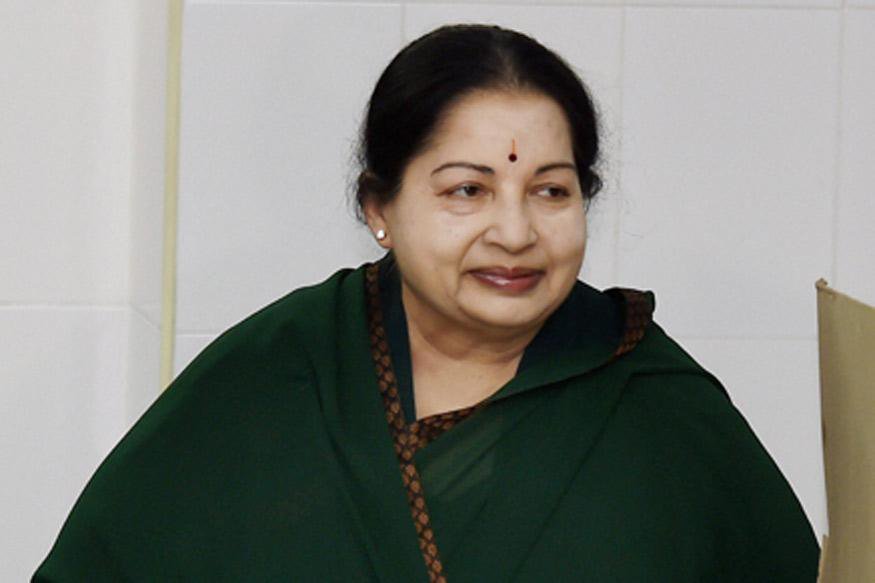 A teen starlet, who acted with the who's who of Tamil cinema in the sixties and seventies, Jayalalithaa went on to become a five-time chief minister of Tamil Nadu. Here's a look at her incredible journey:
1948: Birth in a small Mysuru town
Jayalalithaa was born on February 24 in Melukote town in Mysuru district to an orthodox Tamil Brahmin family.
1961: Begins her cinema career as a child artist
She was only 13 when she did a bit role in the Kannada film Sri Shaila Mahathme.
1964: Debut as lead actress
She debuted as a lead actress in a Kannada movie at the age of 15,  and went on to act in several Hindi, Kannada, and English films.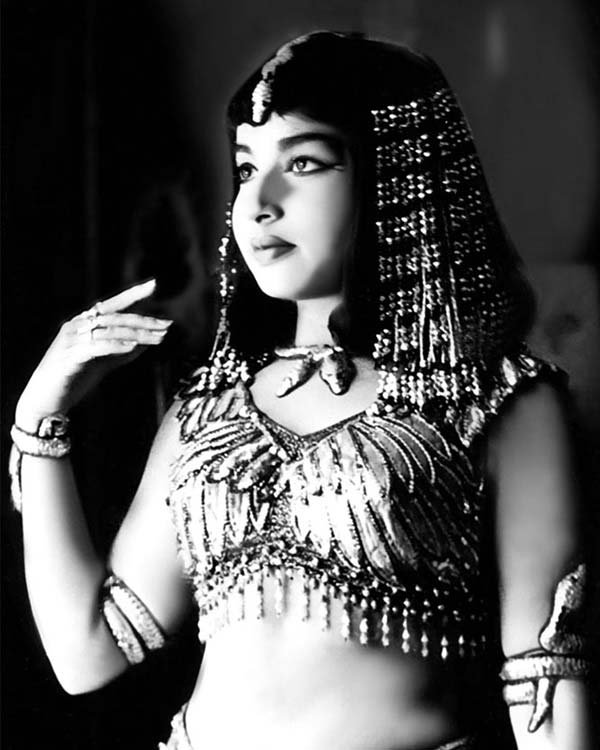 1965: Entry into Tamil cinema
Vennira Aadai was her first Tamil film as a lead actress. She was also paired with Tamil superstar MG Ramachandran in the same year.
1965-70: MGR-Jaya, the superhit pair
She starred as the lead heroine with MGR in nearly 30 films.
1972: Formation of AIADMK formed
Superstar MGR entered politics and formed the All India Dravida Munnetra Kazhagham.
1977: MGR becomes TN Chief Minister
MGR became the Chief Minister of Tamil Nadu, and later persuaded Jayalalithaa to enter politics too.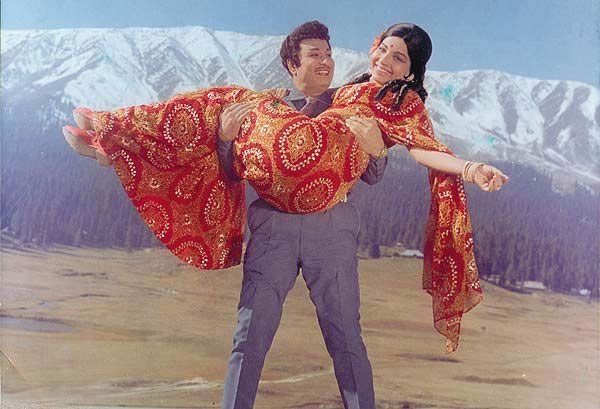 After a successful career spanning 300 films, Jayalalithaa acted in her last Tamil film Nadhiyai Thedi Vandha Kadal in 1980.
1982: Foray into politics
MGR brought her into AIADMK and a year later, she became AIADMK's Propaganda Secretary.
She entered the Upper House of Parliament after getting a Rajya Sabha membership. In the same year, MGR suffered a stroke and went to the US for treatment.
When MGR became ill, Jayalalithaa approached the Centre, which was then headed by Rajiv Gandhi, and asked him to appoint her as the CM of Tamil Nadu in MGR's absence. However, when the latter came to know about her move, he had her removed from several party posts.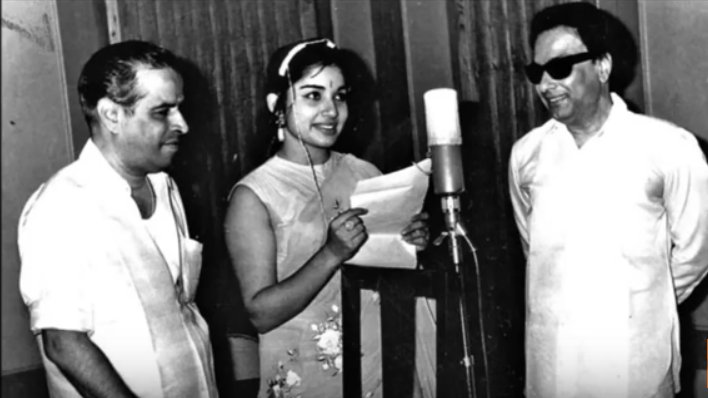 When MGR died, the party broke into two – one section followed MGR's wife Janaki Ramachandran while the other supported Jayalalithaa.
AIADMK won the assembly election and Janaki was sworn in as Chief Minister. However, the government collapsed within 21 days. Janaki later resigned from the party, paving the way for Jayalalithaa to ascend to the throne.
During a budget session in the assembly, Jayalalithaa had a battle of words with then DMK chief and Chief Minister M Karunanidhi in which the two exchanged abuses. What followed was a scuffle between leaders from both the sides in which one DMK MLA reportedly tried to disrobe her. The incident created history because she then vowed to become the chief minister of Tamil Nadu.
She destroyed the DMK in the assembly elections after winning 225 out of 234 seats and became the chief minister for the first time. She became a popular leader and her supporters started calling her 'Amma'. However, her term was filled with accusations of corruption and money laundering.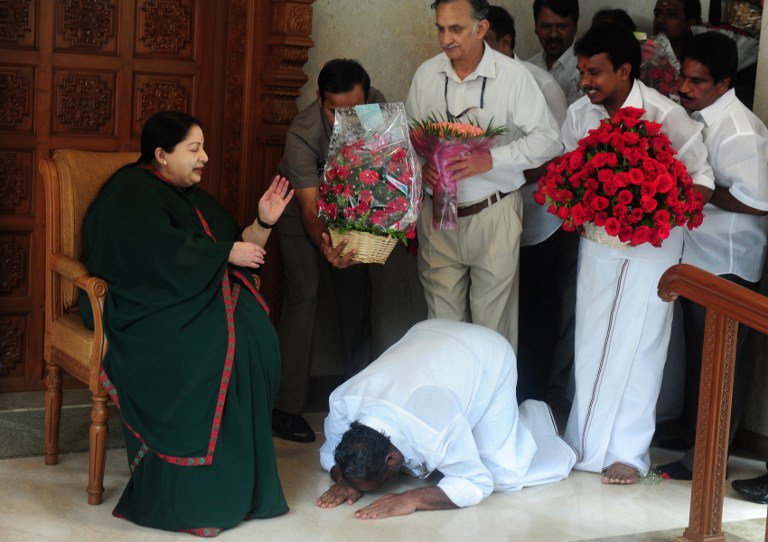 1996: Election loss and jail
She lost the assembly elections in 1996 and later got arrested in a corruption case. Various cases of corruption were also filed against her close associate Sasikala.
1996-2001: Fighting corruption cases
She spent five years fighting several cases of corruption and disproportionate assets which were filed against her.
AIADMK got a landslide victory in the assembly elections. However, due to court cases against her, she was debarred from contesting elections due to which her close aide OP Panneerselvam became the acting CM.
2003: Sworn in as CM again
The Madras High Court cleared her of all charges and she became the Chief Minister after an AIADMK MLA resigned from his seat for her.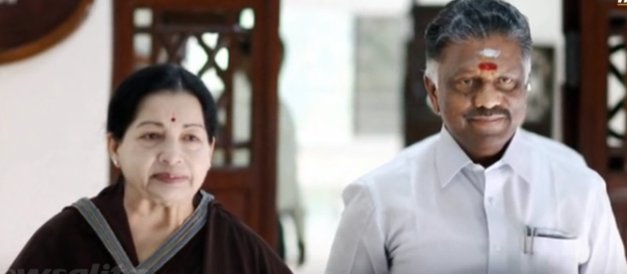 2006: Lost elections again
She lost to DMK in elections and till 2011, she remained the leader of the Opposition.
She came back to power and became the Chief Minister. However, in the same year, she removed her close aide Sasikala following a rift. Sasikala was taken back only after she wrote an apology letter.
She again got convicted in a corruption case and was sentenced to 4 years in prison along with a fine of Rs 100 crore. She was imprisoned for a month, after which she got bail. However, in 2015, she was acquited.
She created history in Tamil Nadu after winning the assembly elections in a consecutive term.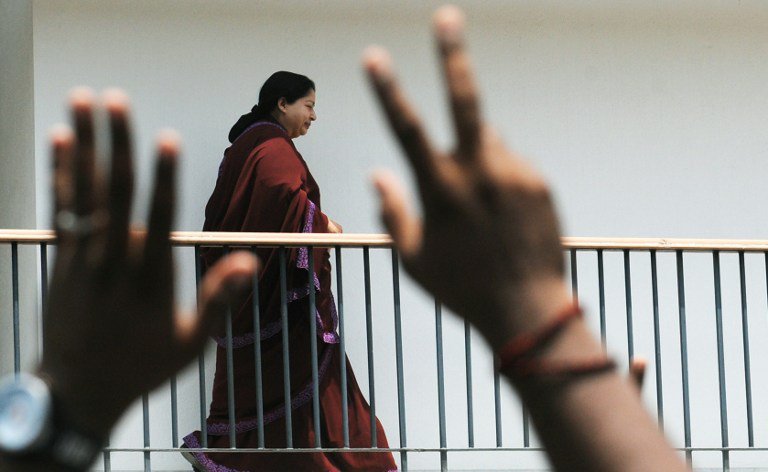 September 2016: Health issues
On September 22, she was admitted to Chennai's Apollo Hospital after she complained of fever and dehydration. Since then, her health was being monitored by a team of doctors.
September 22- December 3: Rumours and confusion
Several rumours of her death began circulating after Jayalalithaa was hospitalised, which forced hospital authorities and party officials to release statements periodically regarding her health.
Jayalalithaa passed away at the age of 68 following a cardiac arrest. 
(Feature image source: Reuters)