AAP convenor Arvind Kejriwal's scheduled visit to Gujarat next week has been cancelled after a trade body which had invited him to Surat withdrew the invitation due to pressure from the state government, the party alleged today.
AAP state chief Kanu Kalsaria told PTI:
"Surat Vehapari Mahamandal had invited Arvind Kejriwalji for felicitation and speech on July 10. Kejriwalji was to start his 2017 election campaign for Gujarat by visiting Somnath temple on July 9 and Surat the next day, .. The trade body had booked a hall of (Veer Narmad) South Gujarat University for the function after proper written invitation, to which Kejriwalji had given a date of July 10,"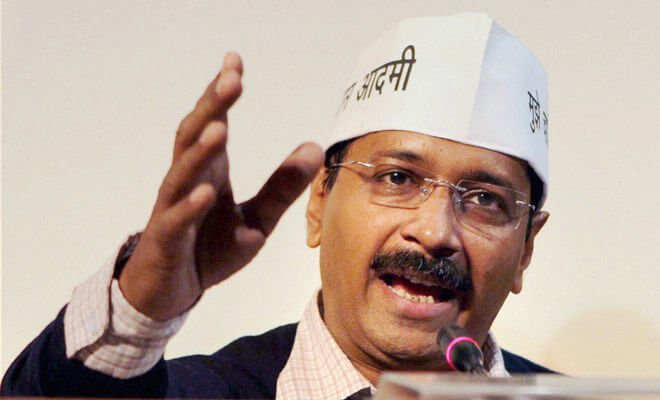 Kejriwal, whose party had earlier announced that it will fight all 182 Assembly seats in Gujarat in the 2017 polls, was to kickstart his campaign in the state by seeking blessings of Lord Somnath, and addressing a gathering in Surat city.
"However, when the state government came to know about it, it exerted pressure on the trade body and the university. The body comprising of small traders of Surat buckled under pressure and has withdrawn the invitation. The hall booking has also been cancelled by the South Gujarat University," Kalsaria alleged. 
Meanwhile Ashutosh, AAP's spokesperson also tweeted the same alleging that BJP is scared of AAP
Anandiben Patel's govt threatened traders associations to cancel Kejriwal 's meeting. Intimidated to finish their businesses. BJP Is scared.

— ashutosh (@ashutosh83B) June 29, 2016
A scared Anandiben Pretel's govt threatened Vice Chancellor to cancel the venue for Kejriwal's meeting in Gujrat.

— ashutosh (@ashutosh83B) June 29, 2016
However, not being disheartened by the developments, the state AAP unit has decided to hold Kejriwal's mega rally in the state in next two months when the party will kickstart its campaign for the state elections.
The Assembly election in Gujarat, the home state of Prime Minister Narendra Modi, is due in later half of 2017.