The AAP on Monday alleged that a big conspiracy was being hatched against it by the BJP through sacked Delhi minister Kapil Mishra and said Chief Minister Arvind Kejriwal would not resign over the "baseless allegations".
The party asserted that was Mishra was making baseless allegations against Kejriwal "out of desperation" after being expelled from the Cabinet. The remarks came after Mishra, the former water minister, today submitted documents to the Anti-Corruption Branch (ACB) to back his allegations that Kejriwal had delayed the probe into a Rs 400 crore tanker scam.
"A game of exploitation is being played against the AAP. The BJP is hatching a conspiracy against the AAP through Mishra," AAP leader Sanjay Singh told reporters during a press conference in Delhi.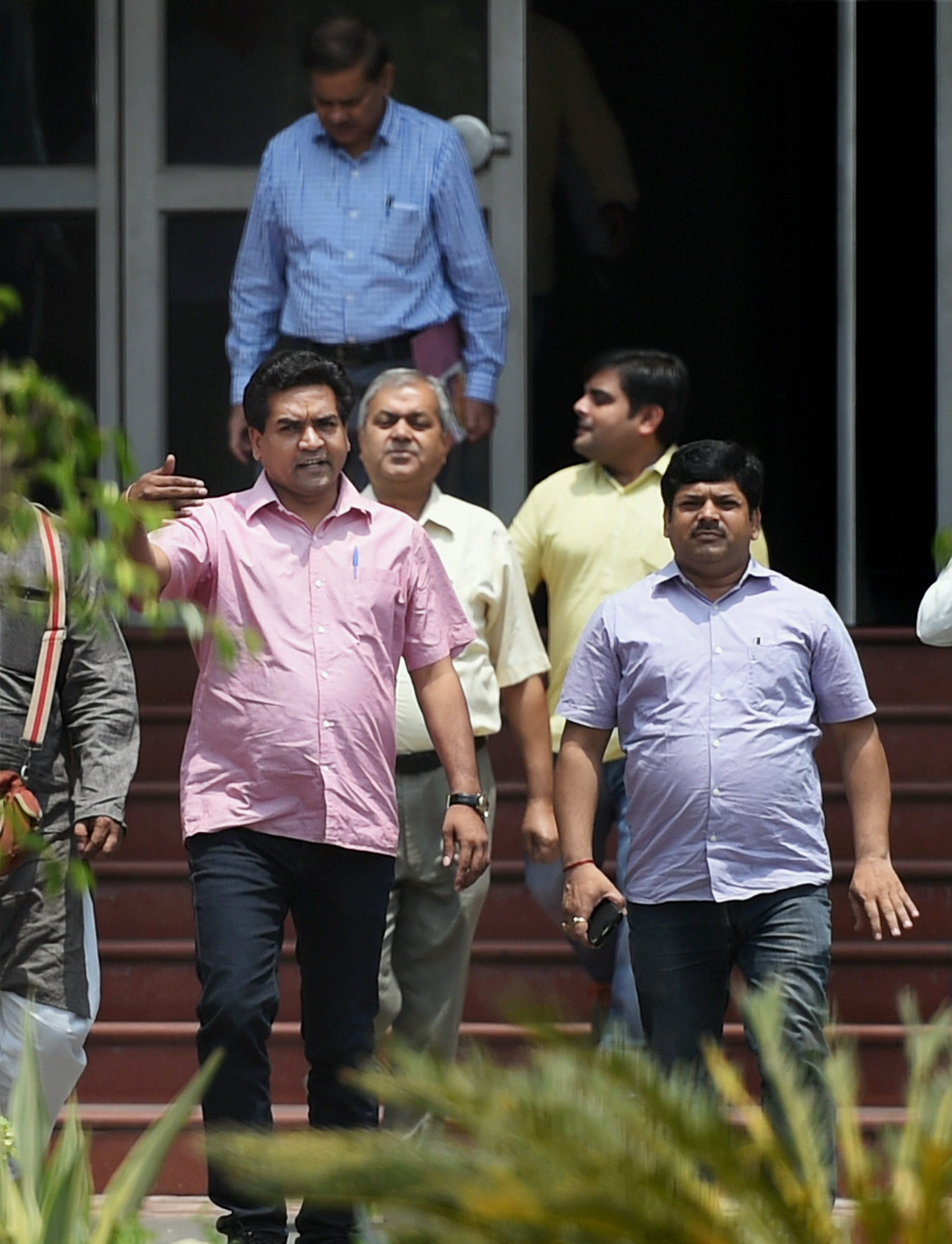 Hitting out at Mishra over his allegations of corruption against Kejriwal, Singh claimed Mishra had himself written a letter to the ACB in September last year, saying that the anti-graft body was trying to implicate the chief minister in the water tanker scam under pressure even when his name was not mentioned in the evidence.
He said the BJP and the Congress do not have moral right to raise questions over the AAP's "honesty" as people know how many alleged scams–2G scam, coal scam, DDCA corruption case–occurred during both parties' rules. Mishra had yesterday accused Kejriwal of taking Rs 2 crore from his cabinet colleague Satyendar Jain, a charge refuted by Deputy Chief Minister Manish Sisodia. Singh, flanked by AAP leaders Dilip Pandey and Ashutosh, claimed that Mishra was repeating what the BJP had been alleging in connection with the water tanker scam.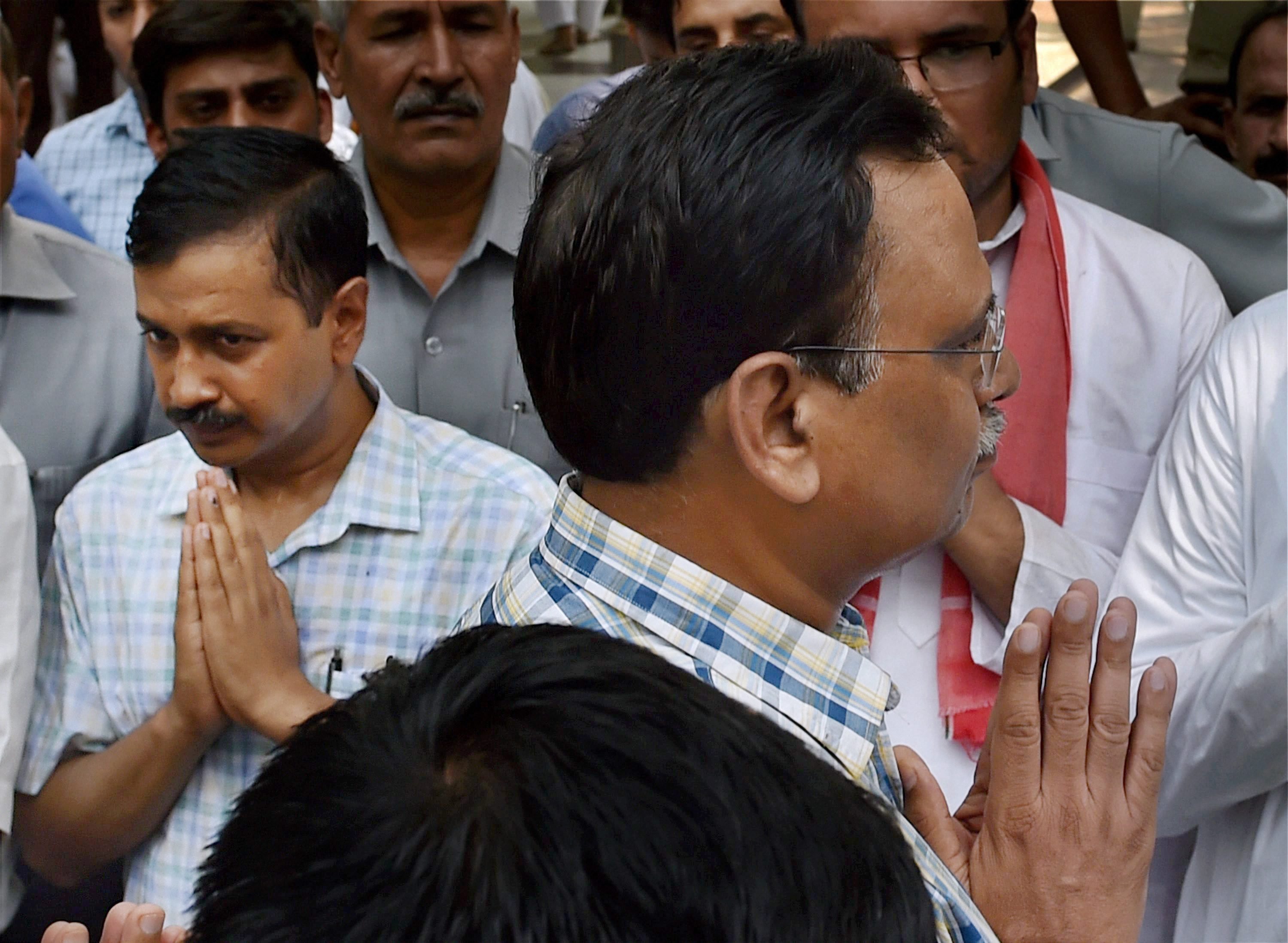 "Mishra's allegations are laughable. I want to ask him if Kejriwal had called him up before accepting the 'bribe'. Why didn't he tell at what time he had gone to the CM's residence?" Singh asked. The senior AAP leader was referring to the sacked minister's claims that PWD Minister Satyendar Jain had allegedly handed over Rs 2 crore to the AAP supremo in front of him at the chief minister's residence. 
"The AAP can never compromise with corruption. And now they (the BJP and the Congress) are accusing us," Singh said. "The BJP and the Congress are treating Mishra as Harishchandra…He is same the person who had called Modi an 'ISI agent'," Singh said.
He also dared the BJP-led government to use its all probe agencies–CBI, ACB, Delhi Police, ED–and get every allegation against the AAP probed and throw AAP leaders in jail if these agencies can prove the same. He said in the past, several allegations were made against AAP leaders, but all they turned to be "baseless". 
(All images sourced from PTI)