In a bid to challenge the Election Commission and to assert party's claims, AAP MLA Saurabh Bhardwaj on Tuesday "demonstrated" how an EVM can tampered.
Bhardwaj, who was a formerly an computer engineer, was chosen for this task in the Delhi assembly.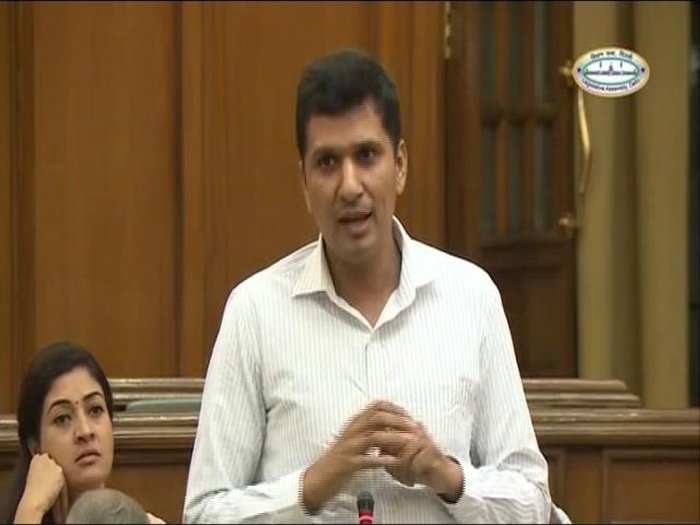 Before beginning his demo, Bhardwaj notified that the machine being used by him is a prototype of the EVM and not the same EVM used by EC during polls.
Starting his demo, the MLA allotted two votes to each party and then adds a "secret code" to show the disparity in results. He repeats the demo to highlight that if a "secret code" is inserted in the machine, the casted votes can be turned in the favour of the person skewing the machine and the results can thereby be changed without much hassle. 
The AAP MLA claimed that the lid covering the EVM carries the code for each party and that if a person wishes to tamper with the votes, they can use that code to favour their party/ candidate.
"I challenge those from Harvard or those who have 'hard work' to come and prove how this can't be done," says Bhardwaj.
Bhardwaj in a step-by-step demo explained that while each vote is registered as and when it is cast if at all the "secret code" is inserted in the machine, the votes will be shifted to the favourable person.
"All it takes to rig an EVM is changing the motherboard. For hacking and rigging in any machine, all you have to do is change the motherboard which can be done in a matter of 90 seconds."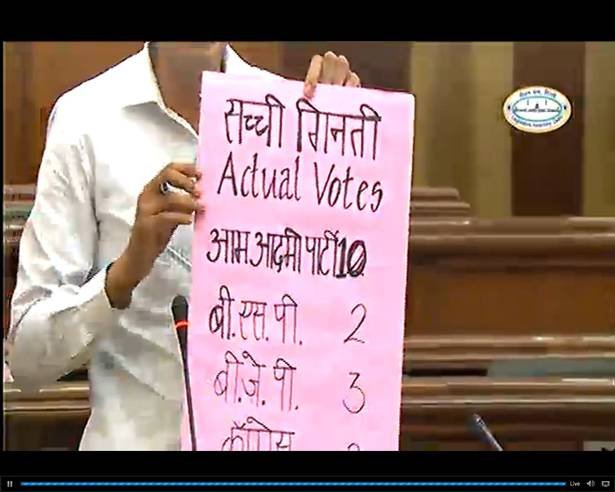 Meanwhile, EC told Hindustan Times that machine used by AAP is a prototype of an EVM machine, And if they are claiming that it can hacked, it is not the same thing as saying that an EVM can be hacked.
The officials added that the if the machine used by AAP for the demonstration was illegally procured from their godown, then a case can instead be filed against them.
Earlier in April, EC threw an open challenge saying that from the first week of May, experts, scientists can come and try to hack the EVm machines.
They said the challenge will be open for a week or 10 days and will have various levels.
(Feature image source: Video screengrab)