Aam Aadmi Party on Friday removed Sucha Singh Chhotepur as the party's Punjab convenor over allegations that he took bribe from a ticket aspirant. AAP's highest decision making body, the Political Affairs Committee, took the decision in a meeting at Chief Minister Arvind Kejriwal's residence in New Delhi.
Sangrur MP Bhagwant Mann told reporters that Chhotepur will be given a chance to explain his stand to the party leadership and that his case has been referred to a two-member committee comprising Jasbir Singh and the AAP Punjab joint in-charge Jarnail Singh.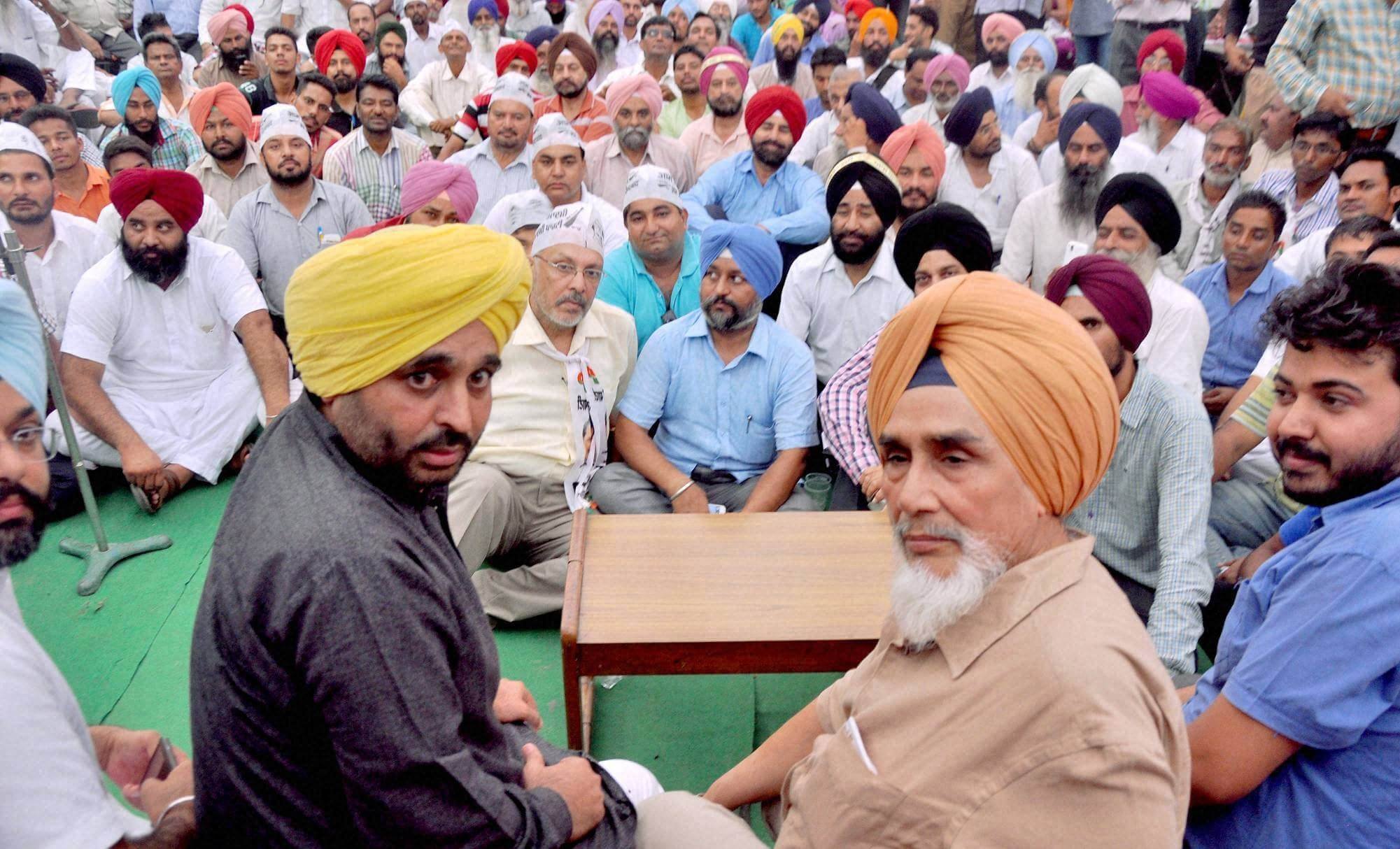 "The allegation is that Chhotepur sought Rs 60 lakh from  a ticket aspirant and the deal was fixed at Rs 30 lakh. The person has already paid him Rs 4 lakh, of which Chotepur returned Rs 3 lakh. He kept the rest of the amount with him," Mann said.
Meanwhile, Chhotepur, in a conference at Chandigarh, said, "I am saddened that the party, instead of defending me has levelled allegations against me." On the purported sting operation against him, Chhotepur said it was a "conspiracy" hatched by "my own friends within the party."
21 AAP leaders from Punjab had on Thursday shot off a letter to party's national convenor Kejriwal asking him to immediately sack Chotepur from the party after a controversy erupted over a video clip allegedly showing him taking money.
(Feature image source: Twitter| ABP News)