AAP member Bhagwant Mann, who was held guilty by a parliamentary panel of putting the security of Parliament House at risk, was today suspended from the Lok Sabha for the remainder of the Winter Session.
The House approved a motion put by Kirit Somaiya, who headed the 9-member committee probing the videography issue, after it tabled the report yesterday.
"That the House having taken note of the report of the committee to inquire into the improper conduct of a member of the Lok Sabha accepts the findings and recommendations of the committee that Bhagwant Mann has committed a highly objectionable act which is unbecoming of a member of the House and that he may be suspended from the membership of the House for the remaining period of the current session…," the motion read.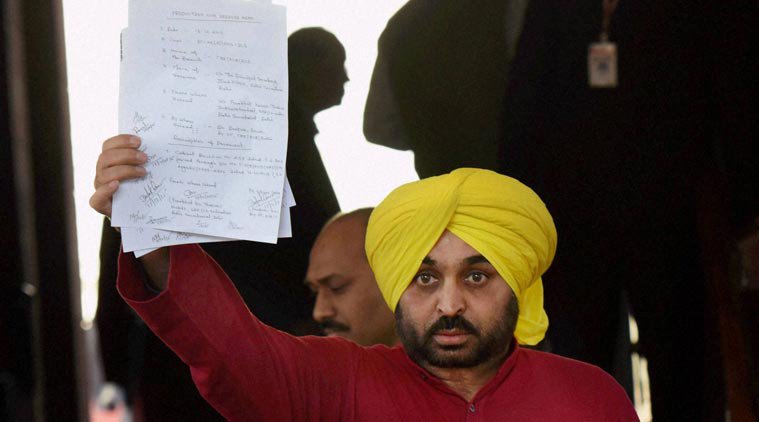 The Session concludes on December 16. The committee in its report had held that the conduct of 43-year-old Mann, who had landed in a controversy in July after live-streaming from Parliament House on social media, was "highly objectionable" which showed him "bereft of basic knowledge, etiquettes and responsibilities of the office he holds".
Asking Mann to refrain from such misdemeanour, the committee in its recommendations impressed upon him the "utmost need for strict adherence to norms and standards of etiquette, due compliance of the rules of procedure and well settled rich traditions of Parliament."