Kannada actor and former Lok Sabha MP Divya Spandana alias Ramya who made headlines for her 'Pakistan is not hell' statement last year has now been appointed as Congress's social media chief.  
Who is Ramya?
Ramya a former parliamentarian from Mandya in Karnataka has replaced Rohtak MP Deepender Singh Hooda. She will now head the 20-member social media team of the party which includes the party website (www.inc.in) and its Twitter account (@INCIndia), reports Hindustan Times.
The 34-year-old actress served as MP after winning the Mandya Lok Sabha bypoll in 2013. However in 2014, she lost to CS Puttaraju of Janata Dal (S).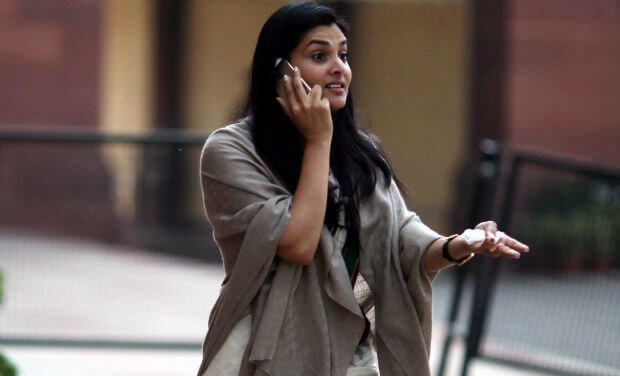 What's the Pakistan controversy?
Last year, an advocate in Karnataka filed a sedition case against her for 'insulting India and provoking Indians by making positive statements about Pakistan'.
At a public rally in Mandya, Ramya had said, "Pakistan is a good country, not hell. Parrikar's comments (that going to Pakistan or hell is the same thing) are not true."
Her comments were in reference to earlier comments made by Defense Minister Manohar Parrikar, comparing a visit to Pakistan as going to hell after a shootout on Independence Day in Jammu & Kashmir. Ramya went on to say that the people of Pakistan had been 'nice' and 'hospitable' to her. 
Her statements sparked strong reactions with many asking her to 'shift to Pakistan'. She was subject to hatred and abuse on several social media platforms. On one instance, she was heckled and eggs were thrown at her car by pro-Hindu outfits. However, despite all of that, she refused to apologise and stood by her statement.
(Feature image source: PTI)