A small-time BJP leader in Madhya Pradesh announced a Rs 10 lakh reward on Thursday for anyone who cuts the tongue of separatist leader Mirwaiz Umar Farooq, who hailed Pakistan's victory over India in the Champions Trophy final.
"If he (Mirwaiz) is so fond of Pakistan, then he along with his family should shift to Pakistan. I announce a reward of Rs 10 lakh to anyone, who severs the tongue of Mirwaiz for celebrating Pakistan's victory over India," BJP leader Gajraj Jatav told PTI.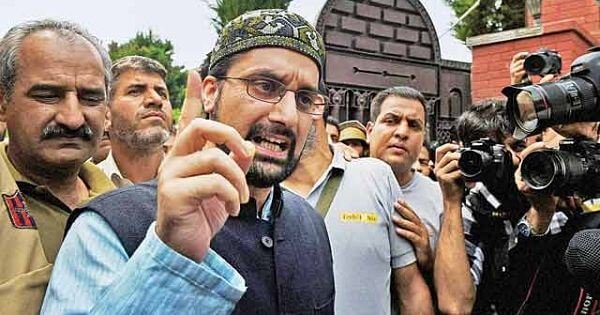 After Pakistan won the match on Sunday, Mirwaiz had congratulated the team. Earlier, he had tweeted a congratulatory message to the Pakistan team on its reaching the finals.
Fireworks all around, feels like an early Eid here. Better team took the day. Congratulations team #Pakistan

— Mirwaiz Umar Farooq (@MirwaizKashmir) June 18, 2017
Jatav said, "The act of Mirwaiz has hurt my feelings. He should remember that those Muslims who went to Pakistan after Independence are being treated as second-grade citizens."
"They should remember that they are surviving on Indian 'rotis' and their remains would be buried in this country's soil only. Despite that, they are praising Pakistan and trying to lead their community members' astray," he said.
He added that these people must learn from former President late A P J Abdul Kalam, who always thought for the betterment of India.
Although Jatav himself does not hold any post in the party, his wife, Sanju Jatav, is the chairperson of the Janpad panchayat.
(Feature image source: PTI)