Monday morning was historic in the modern history of Jammu and Kashmir. For the first time ever, a woman became the chief minister of India's most troubled state. But Mehbooba has to worry less about history and more about the future. 
It was this worry that caused her to keep everyone guessing for nearly three months about what path she would take after the demise of her father, and then chief minister, Mufti Mohammad Sayeed in January. Mehbooba's primary concern was the "unpopularity" of her party's coalition with Bharatiya Janata Party in PDP's core constituency of Kashmir valley.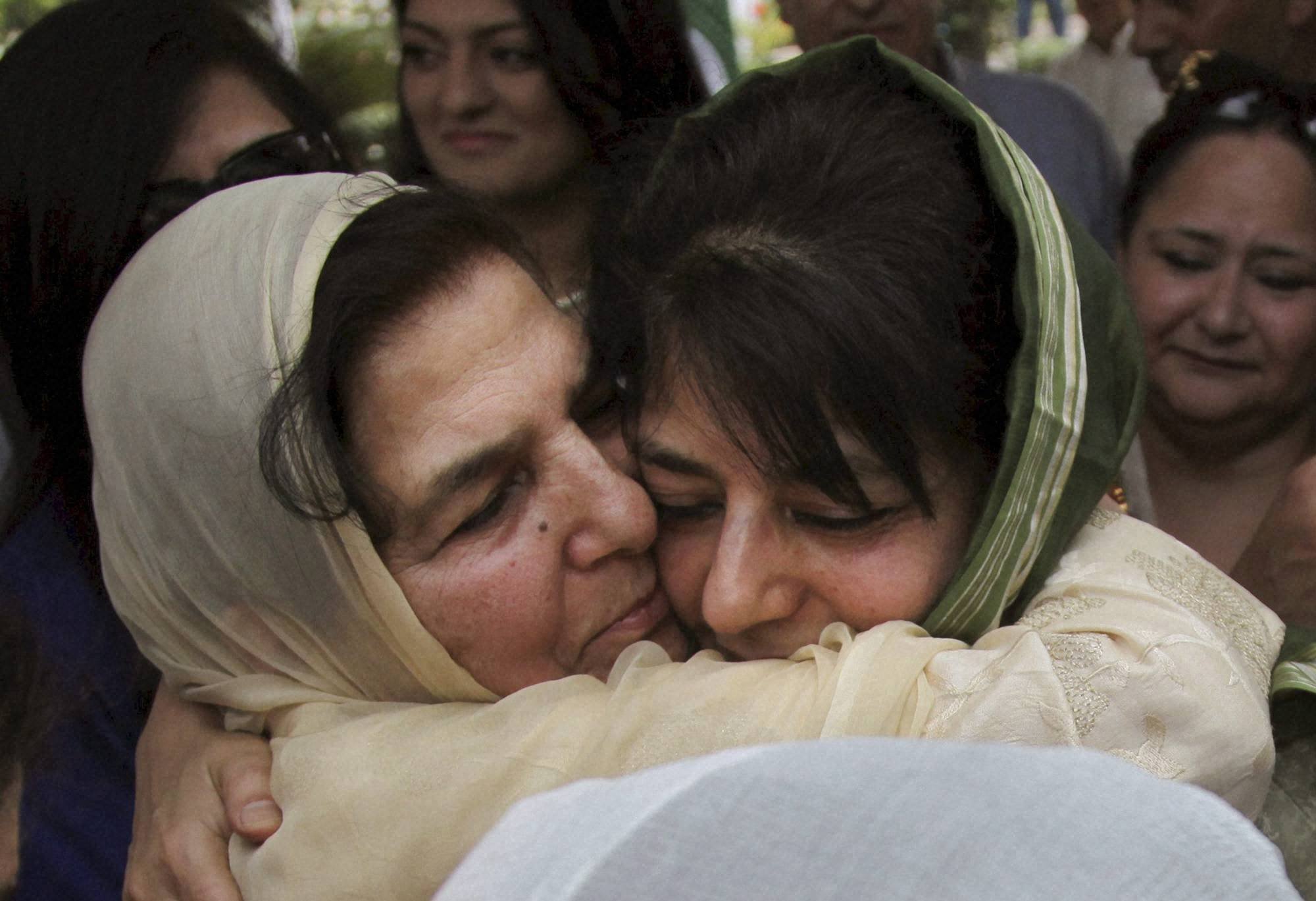 Even though the two parties had drafted an 'Agenda of Alliance' as a framework to govern the state after the fractured mandate in the 2014 assembly elections, PDP felt that BJP, with its central government, was not keeping its promise. 
The way PDP cowered before the BJP and RSS over issues like beef ban, Masarat Alam's release and resolving the Kashmir dispute, already had caused voters in valley to re-evaluate their choice. In fact, the PDP had gauged this simmering discontent among people of Kashmir valley even while Mufti was alive. Mehbooba knew it and she tried to dissipate it by abstaining from any political activity for several months after the coalition was stitched up. 
The long wait
But when Mufti passed away, she had no option. She asked for time to mourn her father's death, but as the days passed it was more and more apparent that it was not just mourning, but introspection taking place. Mehbooba wanted promises, termed as 'Confidence Building Measures' from the BJP and none less than Prime Minister Narendra Modi. It was a clear tactic to regain the PDP's standing. But BJP didn't bend. 
Mehbooba also hinted at breaking the coalition and whispers of a fresh election started making rounds in the state.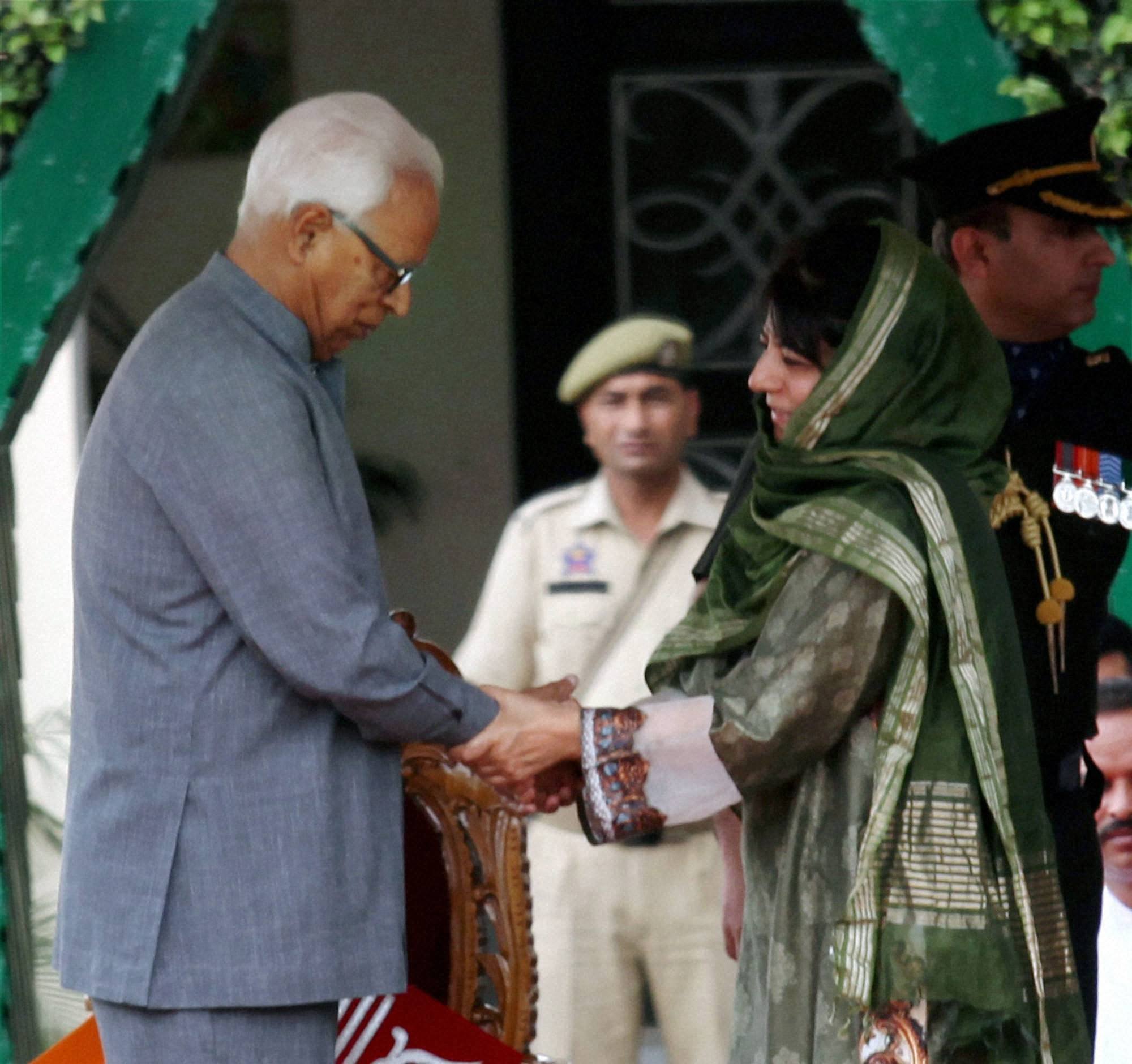 Things finally started to move after Mehbooba met PM Modi in New Delhi on March 23. But not a single demand of Mehbooba was met by Modi. No assurances, no commitments. But this time, she was ready to head J&K and take up the waiting post. 
Mehbooba termed her March 23 meeting with PM as "positive,  but there was no tangible result she could take credit for. 
So why take up the post?
There were myriad pressures on Mehbooba. Her party PDP was caught in Catch-22 situation. Many media outlets reported that a section of the PDP's legislators were in talks with the BJP while Mehbooba was delaying the government formation. There were apprehensions of the BJP trying to split PDP and rule the state. It wouldn't be the first time this happened in J&K. 
Mehbooba knew this. She had seen the political treachery in the state earlier, where New Delhi had engineered the defections of MLAs to ensure its dominance over the locally elected government. Her father Mufti was part of one such manoeuvre too. 
The second important factor was the peculiarly smooth administration under J&K Governor NN Vohra after Mufti breathed his last. The pace at which the administration was functioning under the Governor could have easily put many elected governments to shame. Issues that were pending for the last five years were solved within days of the Governor taking over. 
In a politically fragile state where garnering votes is done purely over governance, no political formation would have wanted to go up against the Governor.  Mehbooba perhaps knew she had run out of time to bargain any more. 
Feature image source: AFP