As the controversy over the banning of the sale of meat due to the Jain 'Paryushan' festival continues in Mumbai, another state has joined the bandwagon. The Gujarat government has, in fact, taken it a step further by declaring a ban on slaughter of animals, birds and fish and its sale for five days in all the state's municipalities. 
This ban will be from August 29 to September 5, the duration of the Jain fasting festival.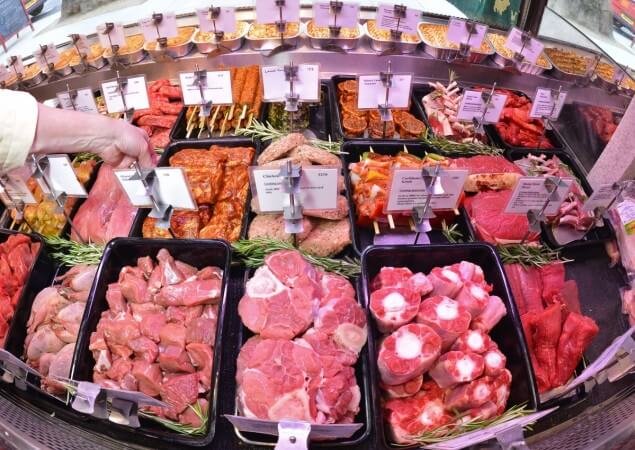 Referring to the 2008 Supreme Court approval of the ban during the Jain festival, Deputy Chief Minister Nitin Patel said, "The government has given orders following earlier order of SC and present legal provisions which allow banning of slaughter of animals and sale of meat and fish. This practice is being observed for the past several years."
Sale of meat is allowed in larger cities such as Ahmedabad, Vadodara and Surat, though abattoirs will remain closed.
Last week, The Brihanmumbai Municipal Corporation (BMC), on August 26, banned the sale of meat in Mumbai on two days, August 29 and September 5. 
But BJP leaders and others have demanded a two-day extension of the ban.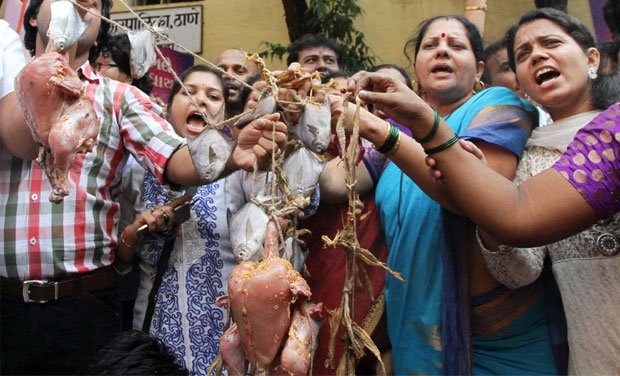 The move has received harsh criticism from Raj Thakrey's Maharashtra Navnirman Sena (MNS), which has called the move 'undemocratic'. Protests have been on in Mumbai for the last two days, and some activists of the party have also been arrested for encouraging mutton shops to defy the ban. 
The party has also found support from Shiv Sena, as well as the National Congress Party.
Banning of meat during the Paryushan festival had been an issue last year too, when Mumbai, Rajasthan, Chhattisgarh and Ahmedabad had declared a meat ban in  honour of the festival. The ban in Mumbai in fact, has been in practice ever since 1964, when the BMC passed a resolution to ban the sale of meat for the two days of Paryushan in order to appease the religious sentiments of Jains. 
The Paryushan festival is a period of abstinence observed by Swetambar Jains. Jains, who are a powerful minority in Mumbai, have been demanding an 8-day ban on meat, for the entire duration of the festival. 
Feature Image Source: Reuters