For the first time over this weekend, Prime Minister Narendra Modi reacted strongly to the recent cases of attacks against Dalits by self-proclaimed gau rakshaks (cow protectors). He said that such people should be punished and the issue shouldn't be politicised for Dalit votes. And the responses to organisations that have openly backed such gau rakshaks have been mixed. 
When the leaders from the Opposition have criticised his reaction for being late and hypocritical, the BJP was quick to defend and said that Opposition's remarks were a 'classic example of political bankruptcy'. But the party is still to react to other right-wing groups that it draws support from and weren't very happy about being criticised by the Prime Minister.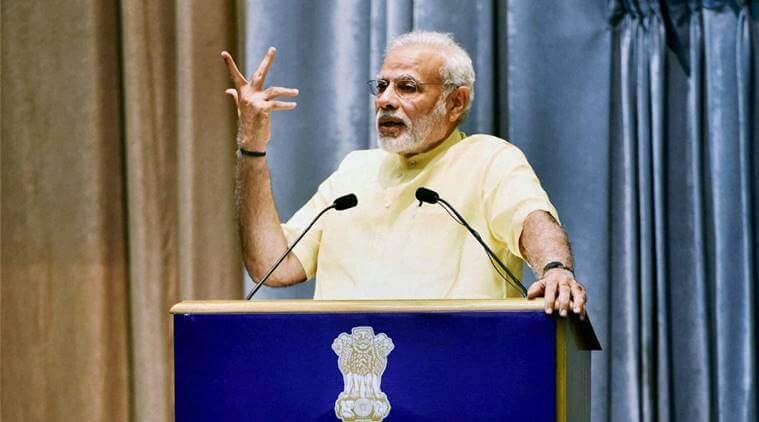 The Rashtriya Swayamsewak Sangh (RSS), the ideological mentor of the Bharatiya Janata Party (BJP) has echoed the Prime Minister's sentiments. It said that cow vigilantes who take law into their own hands and disturb social harmony in the country should be exposed. 
"RSS appeals to all citizens that they should not link these condemnable efforts of a few opportunists with those devoted to the pious work of serving and protecting cows and expose them. 
"We also request the state governments to take strict action against such elements and not let the good work of gau raksha and gau sewa," RSS General Secretary Suresh Bhaiyyaji Joshi said.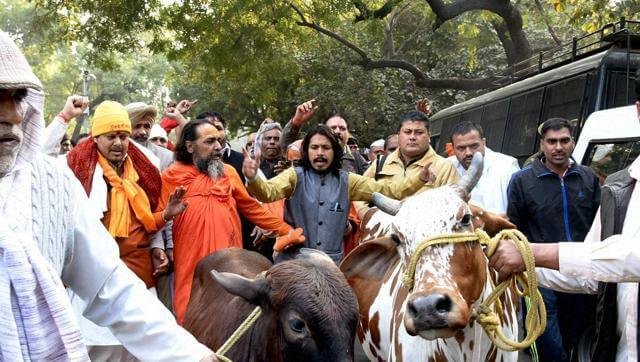 But, the Vishwa Hindu Parishad (VHP), which has been at loggerheads with the Prime Minister in the past, slammed Modi for his statements and has warned that it won't let BJP come back to power in the next Lok Sabha polls.
"Our gau rakshaks are sacrificing their lives to save cows and Modi ji has termed them as criminals, who run shops… This is not fair and the Vishwa Hindu Parishad condemns this statement. The Prime Minster has hurt the sentiments of gau rakshaks and he will have to pay for it in next Lok Sabha polls," VHP leader Sunil Parashar said at a press conference, reports Indian Express.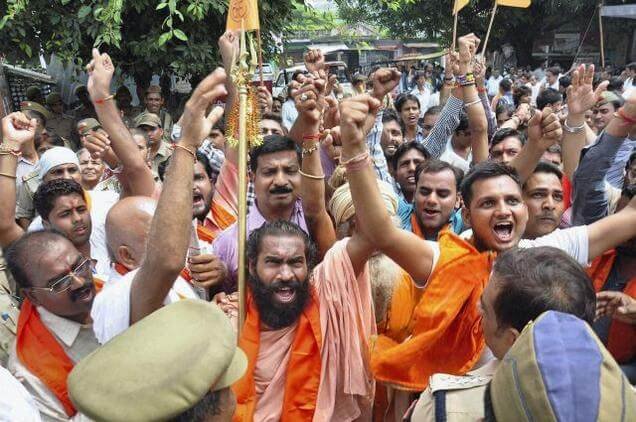 Another Hindu organisation called the Akhil Bharatiya Hindu Mahasabha has also criticised Modi's statements. 
Munna Kumar Sharma, its National Secretary said that even if there are a few stray incidents of violence, it is wrong to say that most cow vigilantes are criminals. 
He said that Modi had promised to bring an end to cow slaughter before 2014 Lok Sabha elections but after he won such incidents have increased, says this Patrika report.
The Shakaracharya of Kashi Sumeru Peeth, Swami Narendranand Saraswati also condemned Modi's statements and said that it encouraged the killing of cows.
"The Prime Minister's statement has somewhere financially benefited the persons who kill cows. Can't the Prime Minister see that cow meat is being sold in the five-star hotels of Delhi? The Vishwa Hindu Parishad, Gau Samvardhan Parishad and the Sangh talked the most about cow protection….So, are the Vishwa Hindu Parishad, Rashtriya Swayamsevak Sangh and the Bajrang Dal running shops all this while?", Saraswati told ANI. 
(With inputs from PTI)