The row over 'Bharat Mata Ki Jai' which sparked off with Asaduddin Owaisi's refusal to raise the slogan has touched newer heights of absurdity. The latest to join the brigade was Baba Ramdev, who shocked the nation by saying he would behead anyone who refused to say the slogan, but for the law. 
Now, another shock: BJP president Amit Shah has come in the defense of Baba Ramdev and his statements.
"Baba Ramdev is not a BJP member nor is he a part of the organisation," he began, but also backed Ramdev for his statement. In an interview to NewsX, Shah asked why the freedom of expression, which many people talk about, doesn't apply to Baba Ramdev. Shah said Ramdev too has the right to speak his mind.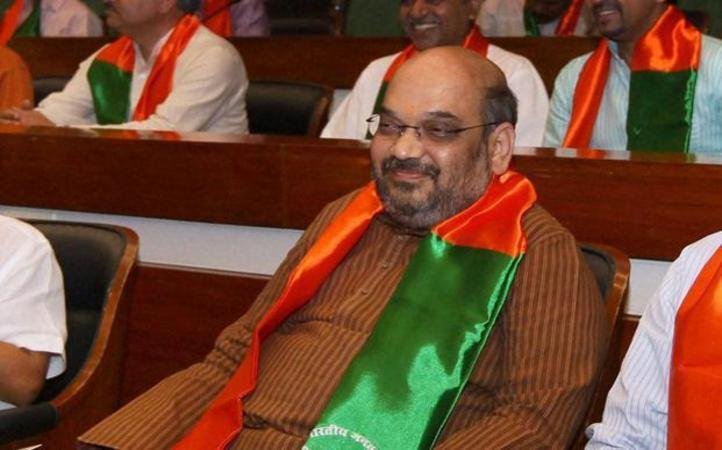 The controversy was reignited with Maharashtra CM Devendra Fadnavis saying that those not chanting the slogan should leave India, and Baba Ramdev later added his idea about beheading people.
Meanwhile Parliamentary Affairs Minister Venkaiah Naidu said that their views do not reflect on the government's position. He said, "In a democracy, people will say so many things. At the end, what the government decides is binding on all."
Feature image source: PTI