Noted Bollywood actor Anupam Kher has been a vociferous supporter of the BJP in recent days and his stand has been evident in his strong opinions on intolerance and nationalism debates.
On his visit to Jawaharlal Nehru University (JNU) for the promotion of his Buddha in a Traffic Jam on Friday, Kher said that those who speak out against the nation shouldn't be treated as heroes.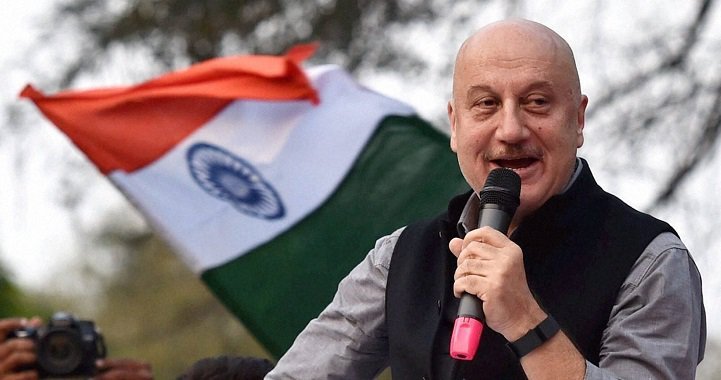 In an obvious reference to Kanhaiya Kumar, Umar Khalid and Anirban, Kher questioned the hero-worship of those have come out on bail. Pointing to a poster of Bhagat Singh, Rajguru and Sukhdev, he said these were the real heroes, to which he received applause from the crowd consisting of mostly ABVP supporters. He also requested the media to not give coverage to 'anti-nationals' who go against the nation. 
Here is his full speech:
(All images sourced from PTI)