Remember the famous Modi masks? An innovative campaign strategy if ever there was one. Well it seems that ever since Narendra Modi has become Prime Minister of India, a host of mega-celebrities are donning the aforementioned Modi mask. And interchangeably appearing in a host of Modi-centric campaigns run on the taxpayer's money.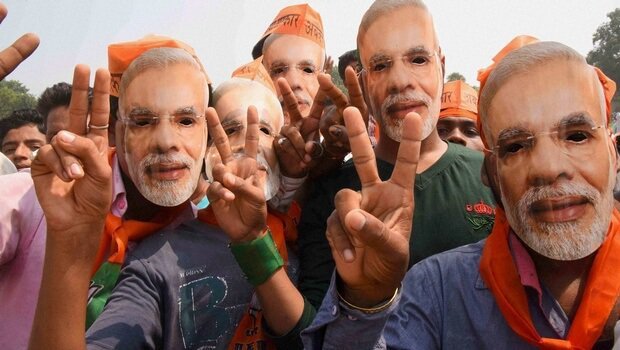 While mega-celebrities may be doing these campaigns for free, they do secure huge publicity and unprecedented access to the powers that be. In a country like India, it is of course understandable that getting a Bollywood celebrity to endorse any product is desirable. But usually you expect some cohesion between what a celebrity stands for and the product or initiative he endorses. 
But what explains the slew of celebrities who have been roped in to endorse various government initiatives? While most of these celebrities are allegedly endorsing the initiatives for free, one can't help but wondering at the quid pro quo of such gratis behaviour. Also, this is the first time in years that one has seen so much proximity between the government and Bollywood. Consider the following.
The Swachh Bharat campaign has Priyanka Chopra, Sachin Tendulkar and Salman Khan as brand endorsers. Skill India has Sachin Tendulkar. The Rio Olympics had Tendulkar and Khan as brand ambassadors. Ramdev is also a brand ambassador of Haryana.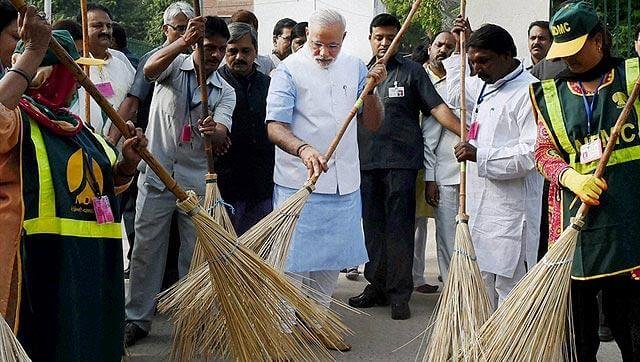 Let's take a look at the attributes of these celebrities and how these attributes match the campaign they're endorsing. Tendulkar, of course is a Bharat Ratna and a nominated Rajya Sabha member. Although his attendance is a ludicrous 5.1 per cent and he has never participated in a debate in the house.
Along with Skill India, he also endorses an inverter. And as we discovered recently, lobbied with the defence minister, Manohar Parrikar last year to gain benefits for a luxury holiday resort in Landour which is owned by his business partner, Sanjay Narang. The property called Dahlia Bank, along with many other properties owned by Narang, was embroiled in a security dispute with the Defence Research and Development Organisation (DRDO). Tendulkar cut short a trip to Australia to meet Parrikar with his request.
While, Parrikar did not intervene, it took away a lot of the mystique associated with Tendulkar. As did the time, when Tendulkar had wanted the crore-plus duty of a Ferrari he had been gifted, and which he later sold, to be waived.
But these are small matters for the government. Yet, the logic of appointing Tendulkar as a brand ambassador for Skill India is puzzling. What is the connect between what is being marketed and the cricketer? Only the government knows.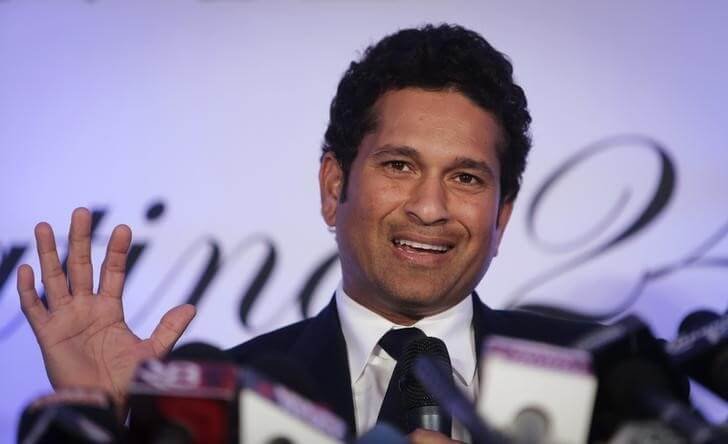 Amitabh Bachchan, despite his name appearing in the Panama papers which are being investigated by the Income Tax and Enforcement Directorate, continues to be the brand ambassador for the Save The Tiger project. He's also an advisor for Maharashtra's BKC International Financial Centre (what qualifies him for this position? Again, only the government knows) and as a result, has regular meetings with Chief Minister Devendra Fadnavis.
Of course, this is not the first time that Bachchan has been brand ambassador for a government initiative. In the halcyon days of Bachchan's friendship with the Mulayam Singh Yadav family, the entire Bachchan family were brand ambassadors for Uttar Pradesh. Wife Jaya Bachchan is now enjoying her second term as a Samajwadi Party Rajya Sabha MP. The Bachchan family's connect with UP is strong, though. Let's not forget that they falsely claimed that they were farmers in UP to dodge tax.
Priyanka Chopra and Bachchan were being considered as replacements for Aamir Khan after he was removed as brand ambassador from the Incredible India campaign after his remarks on intolerance. But both celebrities were pipped to the post by the biggest star in the coutry – Narendra Modi. A gushing Mahesh Sharma, Culture Minister has announced that there could be no better face for Incredible India than Modi-ji.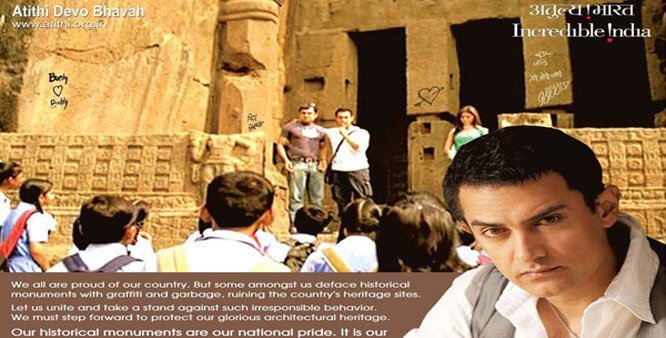 Chopra has reportedly been given a consolation prize, though. Reports in regional channels in Assam say she has been named brand ambassador of Assam and would be charging ₹1.5 crore a day for a 10-day promotional shoot.
I spoke with Himanta Biswas Sarma, BJP minister in Assam, to be told that not only has Chopra been approached. But the Little Endorser, Tendulkar has also been approached to be brand ambassador. The campaign's tag line is to be Awesome Assam. Awesome indeed, because it raises the same question as that raised when other celebrities have been chosen to be brand ambassadors. 
What are Chopra's and Tendulkar's connect with Assam? Wouldn't an actual Assamese make a more authentic ambassador? Or someone born in Assam. Even Manmohan Singh has more of a connect to Assam than Chopra or Tendulkar do. Of course, Chopra has acted as Mary Kom, and maybe to the government the fact that she played a Manipuri qualifies her to be brand ambassador of any of the Seven Sister states.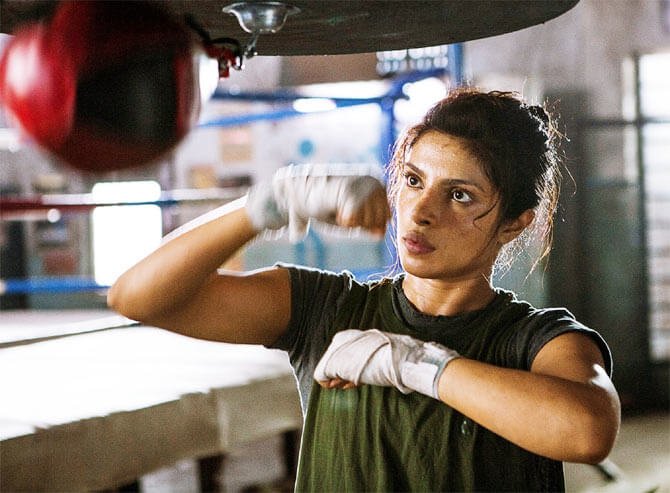 This isn't the first time Chopra will be endorsing the government or its initiatives. Earlier, she had made an 11-minute promotional video for Swach Bharat.
Another great favourite of the NDA government is Salman Khan. He is Modi's most high-profile Bollywood backer, and even flew kites with Modi as part of Modi's election campaign, and endorses both Swach Bharat and Rio Olympics. This despite the string of criminal cases against him. Most of the cases are now resolved. Khan's disconnect from the athletes could be seen when he couldn't get athlete Dipa Karmakar's name right, flubbing it twice over in a press conference. Khan has campaigned extensively for the BJP and is expected to do so again in the upcoming elections in UP, Punjab and Goa and finally Gujarat.
Sources tell me that Chopra is also likely to campaign for the BJP, as the party is very keen to rope her in to take on Raj Babbar and Navjot Singh Sidhu. Chopra hasn't said yes though, and has supposedly cited her Hollywood commitments as the reason for not doing so.
This surrogate string of GOI campaigns has caused a bit of rift in Bollywood where actors are terrified to associate with politicians lest the dispensation change. 
In the meantime, the Government of India daily announces new schemes: Start-up India, Swach Bharat, Ganga Cleanup. All paid for by the imposition of new cesses imposed on the hapless tax payer. And all endorsed by one too many celebrities. The only thing these schemes seem to achieve is huge publicity for Modi aided by his brand ambassador celebrity buddies. And funded by who else, but us the tax payer.