Even as accusations against JNU student Umar Khalid were flying high, news of tribal activist Soni Sori attacked with an unknown substance in Chhattisgarh had emerged.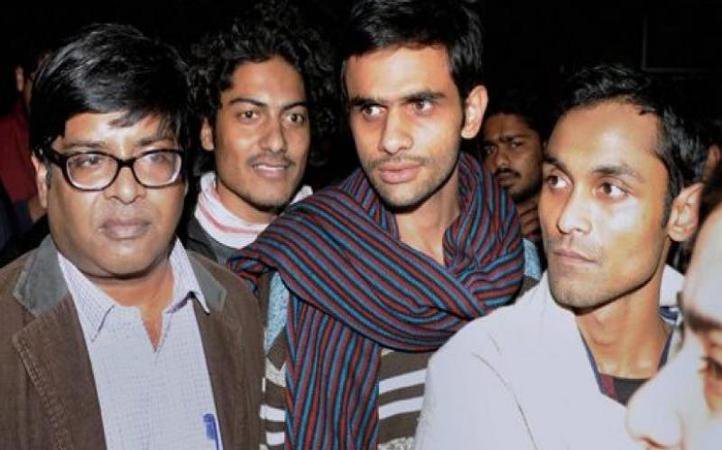 Now, the IG of Bastar in Chhattisgarh is indicating that Umar Khalid could be involved in that "conspiracy" of the attack on Soni Sori. Why? Because "he [Khalid] mentioned her in his speech".
"Umar Khalid, who shouted anti-India slogans and pro-Pakistan slogans in JNU Delhi, who is in jail on charges of sedition, mentioned the attack on Soni Sori and the (Jagdalpur) Legal Aid Group."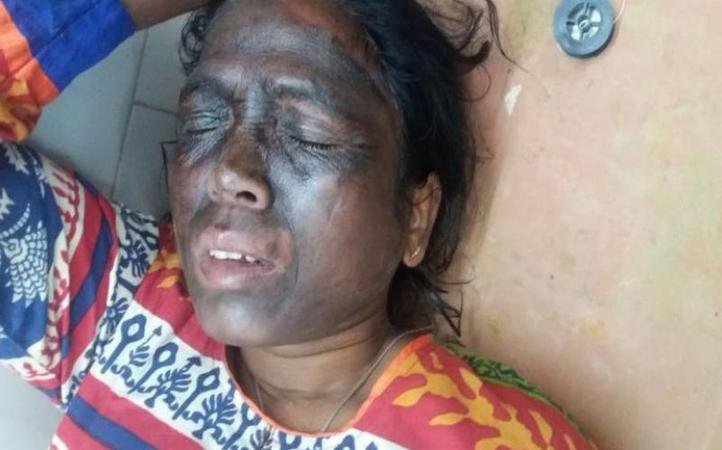 The note said that the attack was a Maoist conspiracy, and cited a mention of the smearing of Soni Sori in a press statement condemning the attack by Maoist spokesperson Vikalp. The note by Vikalp published in The Times Of India mentioned, "Soni Sori's fearless stand against molestation of women by security forces didn't go down well with police and administration and they attacked on her yet again to shut her mouth."
Umar Khalid's connection
Umar Khalid had resurfaced at JNU on February 22 and mentioned attacks on Soni Sori and the Jagdalpur Legal aid group in a speech, as part of a crackdown on dissent in other parts of the country and condemned it. This is why the IG has hinted at Umar's connection to the plot behind the attack on Soni Sori.
Notably, the IG had declared a reward of Rs 30,000 for the unknown assailants who attacked Soni Sori, and a whopping Rs 1 lakh reward for information to "expose the case". According to him, Soni Sori was admitted with irritation on her face but was not critical, as mentioned in a report by DNA.
He added:
"For the investigation of the incident, Kalyana Elsela, ASP Bijapur, is in Delhi. The main eyewitness and witness in the case is adopting a non-coperative stance, but many facts have been revealed. With some more evidence, the police will soon reach a conclusion, and incident will be exposed, so that anti-Naxal operations can continue."
The press release comes after a Facebook post by Bastar DM Amit Kataria which claimed that the attack on Soni Sori was stage-managed to create disturbance in the state ahead of PM Narendra Modi's visit.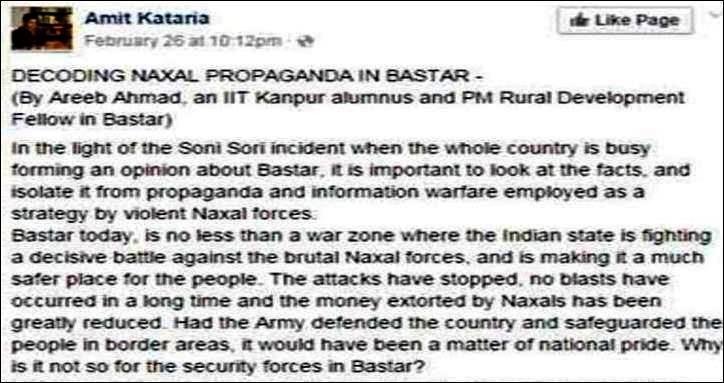 Meanwhile, the Jagdalpur Legal Aid group and a contributor for Scroll.in have left Bastar following intimidation. BBC journalist Alok Putul alleged in a piece that Kalluri and Bastar SP told him that the police "only work with patriotic journalists".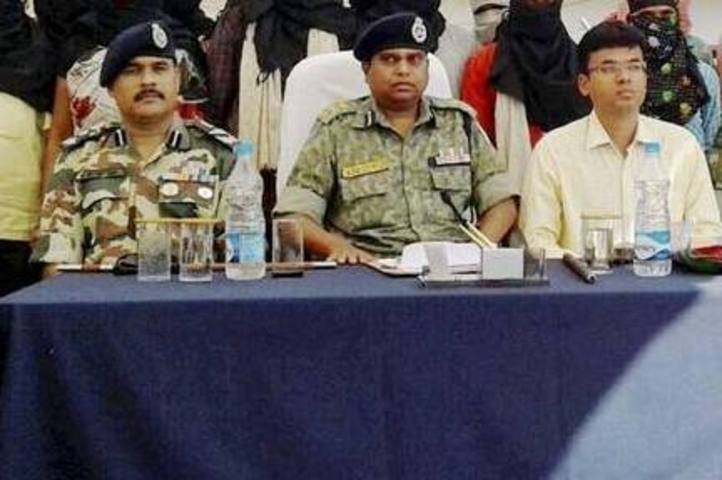 The AAP convenor for Chhattisgarh Sanket Thakur said that, "It is clear what the Bastar police is doing. By alleging a conspiracy, they are manufacturing a new conspiracy."
Feature image source: PTI