The BJP today scored a hat-trick in the Delhi civic polls as it comfortably retained control of the three municipal corporations, dealing a severe blow to the AAP and dashing the Congress' hope of a revival. 
Winning 181 out of 270 wards where elections were held, the saffron party added muscle to its decade-long domination of the corporations effortlessly bucking anti-incumbency by riding on the popularity of Prime Minister Narendra Modi. 
The BJP's corporation-wise tally is: SDMC – 70, NDMC – 64 and EDMC – 47 as against AAP's tally of 16, 21 and 11 respectively. Congress finished last with 12, 15 and 3 wards.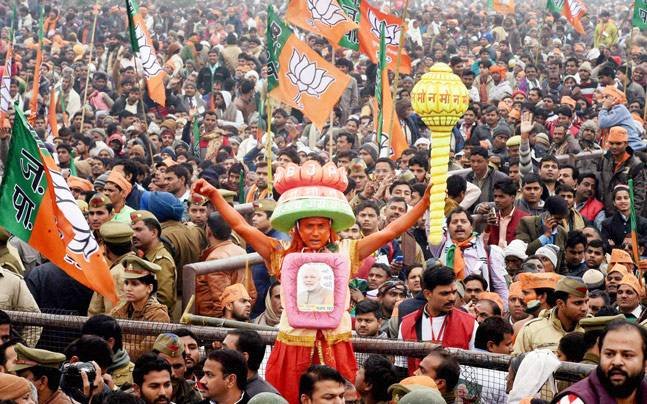 The AAP was at a distant second and the Congress was in third place.
Congratualting the BJP, Arvind Kejriwal tweeted
I congratulate BJP on their victory in all 3 MCDs. My govt looks forward to working wid MCDs for the betterment of Delhi

— Arvind Kejriwal (@ArvindKejriwal) April 26, 2017
For the AAP, the rout comes after successive jolts in Punjab, Goa and the Rajouri Garden Assembly bypoll here, effectively plunging it into a crisis against the backdrop of the opposition treating it as a "referendum" on the Kejriwal government.
With this, the AAP's grip over the national capital will considerably weaken, in terms of perception if not numbers, as it will not dent its comfortable majority in the 70-member Delhi Assembly.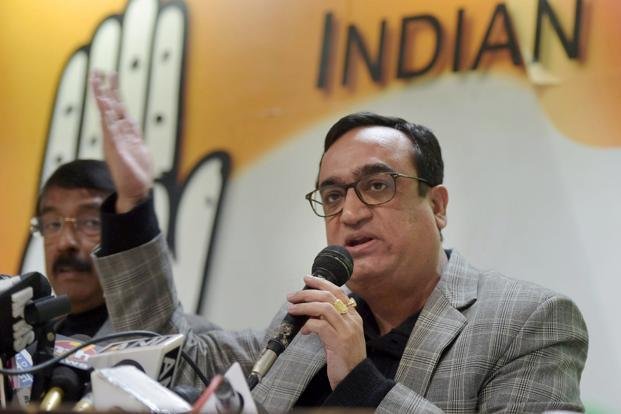 The Congress, that was hoping to bounce back by putting up a creditable show, is staring at political oblivion. Ajay Maken, who has steered the party's local unit over the last two years, has resigned as the Delhi Pradesh Congress chief. 
The AAP's top leadership put up a brave front suggesting it was all expected due to tampering with EVMs, an allegation that has been rubbished by the Election Commission.
"EVM tampering is the bitter truth of the country's democracy. One can crack jokes on us initially, but fearing being made fun of, we cannot refrain from speaking the truth," Deputy Chief minister Manish Sisodia told reporters. 
However, a section of the party, including senior leaders, privately distanced themselves from the official line on pinning the entire blame for its defeat on alleged EVM manipulation. The discontent within the party ranks is yet to come into the open.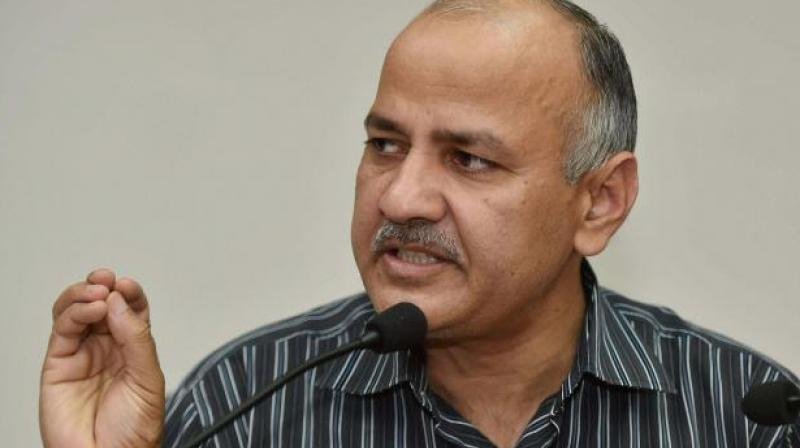 However, Chandni Chowk MLA Alka Lamba's offer to resign owing "responsibility" for the debacle pointed towards an impending churning. Experts credited the BJP's landslide victory to the "Modi wave", while the AAP's debacle was described as the bursting of a political bubble. 
Sanjay Kumar, Director of the Centre for Study of Developing Societies (CSDS), was of the view that the AAP's defeat will "reduce its chances of survival". "The way the AAP has been routed, its chances of survival have been reduced. Parties contest elections all the time, they win and they lose as well, it should not be too worrisome for them. But, the AAP's case is different," he said.