The Indian government has denied the attack on citizens from African nations in a Noida mall on March 27 was racist in nature. Ex-BJP MP Tarun Vijay went to debate the issue on Al Jazeera's show, The Stream, but ended up with egg on the face.
His intention to defend India's reputation may have been noble, but Vijay ended up making some pretty strange remarks to make his point. Like this one about South Indians.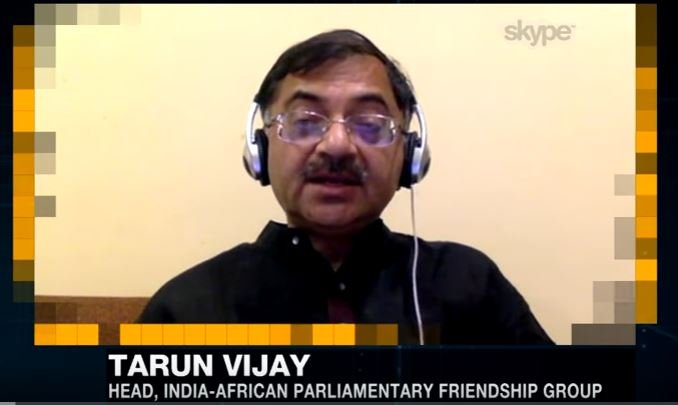 The leader also added, "We have blacks…black people around us. We also pray a black god, Krishna. India is anything but a racist."
Yep, that's what he said.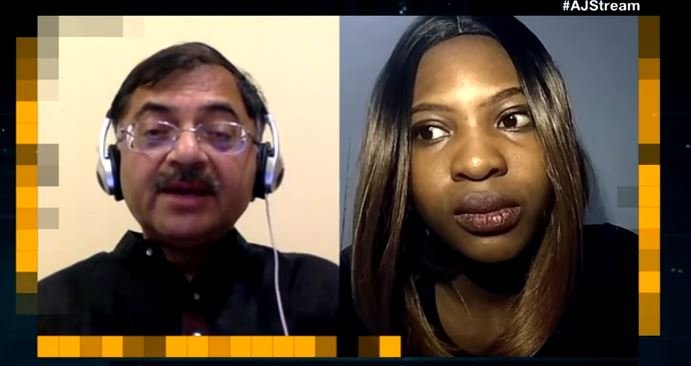 On the show, a student talks about how Africans face racism in India and explains how their community is under threat in India.
In response, Vijay, who is also the head of India-African Parliamentary Friendship Group painted a rosy picture of India where skin colour is a non-issue.
"Saying that India is racist… is the most vicious thing. We worship a black god. Krishna is black."
"Africans have been living here amicably. The Noida incident is condemnable..but Indians have always been loving, supportive, living together with Africans."
"Indians can be anything but racist. We ourselves were victims of racism," said Tarun Vijay.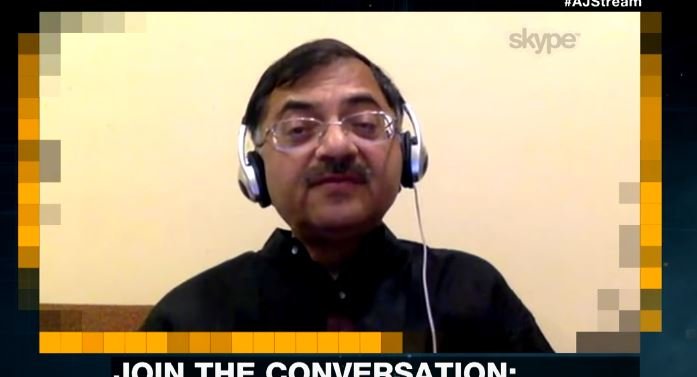 Another student living in New Delhi, Sadiq Bello explains how he is treated in the country and spoke of the cannibal stereotype that all students from the content have to deal with.
Mahesh Sharma, a photographer and panellist, hinted at the diplomatic answers given by the "politician" and says racism is prevalent in India.
To counter it, the BJP leader jumped in and challenged Sharma saying that he was "not a politician, but a fellow Indian, like a human being."
Vijay added that had India been racist, why would it be living with South India?
"We always have black people around us..why do we live them?"
Here's the full video: 
(Feature image source: PTI)