Kamlesh, the mother of arrested Bhim Army chief Chandrashekhar, has replaced her son as the head of the Dalit outfit and announced a congregation of the community in the national capital on June 18.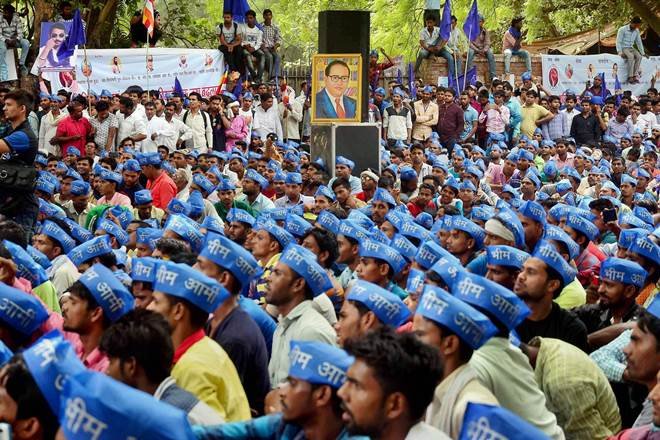 She made the announcement in a purported video clip that surfaced on social media today.
"I am coming to Jantar Mantar (in Delhi) on June 18. This is Baba Saheb's (B R Ambedkar's) mission of and we should not let it stop. You all must arrive there in big numbers," she purportedly said in the 22-second-long clip.
Later on she lashes out at the media:
Along with the video, a pamphlet was released in which the Bhim Army, accused of involvement in the recent caste-based violence in Saharanpur, urged the President to release the "innocentDalits" who have been jailed.
The pamphlet also sought security for Chandrashekhar and his family.
Chandrashekhar, a lawyer by profession, was arrested on June 8 by Special Task Force of Uttar Pradesh Police from Himachal Pradesh's Dalhousie in connection with his alleged role in the violence in Saharanpur.

Chandrasekhar had shot to limelight after holding a demonstration at Jantar Mantar in New Delhi against violence on Dalits in Saharanpur.
Earlier, two members of the Bhim Army were arrested in Saharanpur for their alleged involvement in the Ramnagar caste violence on May 9 after a person was killed and several others were injured in a clash between Dalits and Thakurs at Shabbirpur village on May 5.
About a dozen police vehicles were set ablaze and 12 policemen were injured in subsequent violence on May 9.