Last week, Prime Minister Narendra Modi got trolled after he compared Kerala with Somalia. And BJP party chief Amit Shah's attempt to justify the PM's remarks, ended up leaving both his party and Outlook Magazine red-faced with him showing a picture of a malnourished Sri Lankan baby and claiming that the child was from Kerala.
In his press conference on Sunday, Shah waved a 2013 copy of Outlook magazine, which had a cover story on malnutrition and infant mortality in Kerala's tribal regions and had an image of a malnourished child. But it turned out that this heartbreaking image was taken in Sri Lanka's "no firing zone" during the infamous conflict of 2009, Deccan Chronicle reported.
The image was reportedly used by the US State Department in a report on Sri Lanka and Outlook editor Krishna Prasad told The Indian Express that as far as he knew it had come from a tribal activist who had taken their reporter around. 
The picture on the cover of the issue, displayed by Amit Shah was taken from page 64 of the US state department report.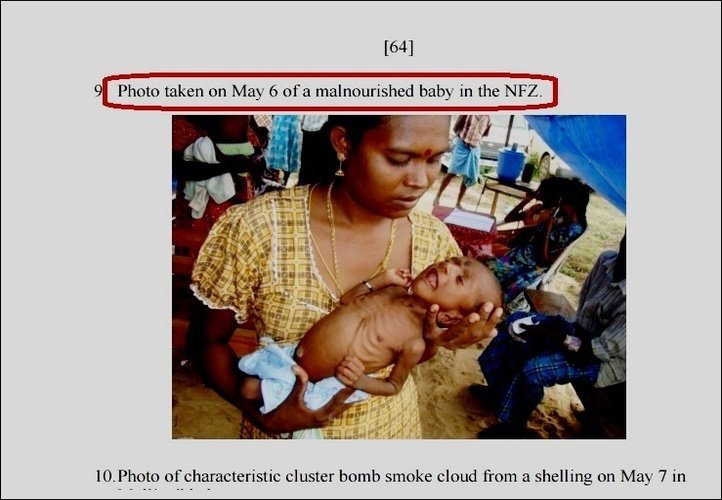 But the BJP can comfort itself knowing that it isn't the only victim of this picture. Arch rivals Congress, were also left embarrassed for using the same picture in an ad in 2012, a year before Outlook carried it. The ad was meant to show how widespread malnutrition was in BJP-ruled Gujarat.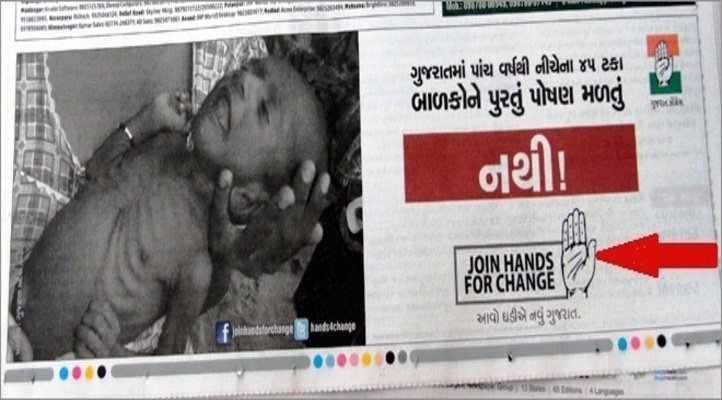 K A Ramu, the activist from whom Outlook got the image from told The Indian Express that he hadn't supplied the wrong picture. He said: 
"That was not taken by me, but someone from my office in Ernakulam had sent it to Outlook."