Punjab Congress chief Captain Amarinder Singh will contest against Chief Minister Parkash Singh Badal from Lambi seat this year. 
The value of assets declared by the 74 year old politician is Rs. 48.29 crores, a 44% decrease from what he had declared during 2014 Lok Sabha elections. 
In his affidavit filed before the Returning Officer in Patiala on Tuesday, Amarinder declared his movable and immovable assets including assets of his wife worth Rs 6.09 crore and Rs 42.20 crore respectively.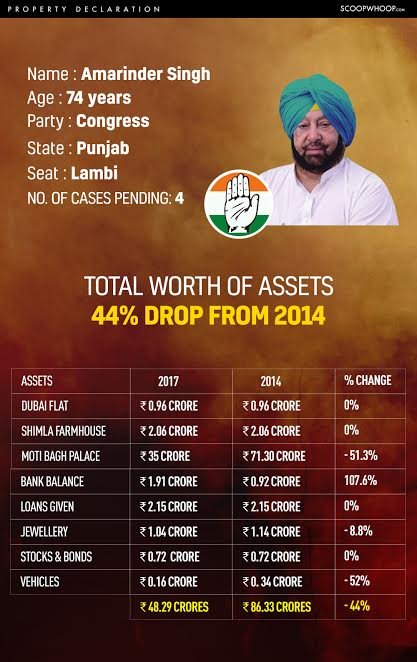 (With inputs from PTI)
(Template design by Suvojyoti Ray)